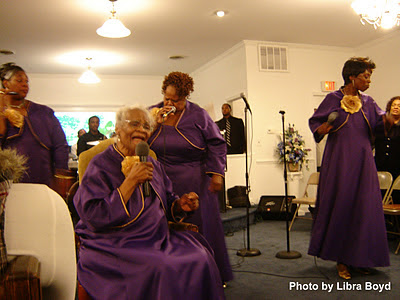 By Libra Boyd
Gospel Music Fever
GMF is sad to report that Evangelist Maggie Ingram, likely the oldest active female singer on the gospel quartet circuit, has passed from labor to reward, less than two weeks shy of her 85th birthday (July 4).  Radio announcer Grace Rhodes of Rhodes Productions passed along the news earlier this evening (Tuesday, June 23). 
Evangelist Ingram was the matriarch and lead singer of The Ingramettes, a group that initially consisted of her five children John, Lucious, Tommie, Almeta, and Christine, whom she taught to harmonize.  Her husband and the children's father, Thomas Jefferson Ingram, was a young preacher and their musical gifts were a help to his ministry. 
Among Maggie Ingram and the Ingramettes' classic recordings are "Family Prayer," "Like A Ship," "Miami Riot," and "The Richmond Flood."  The group's current release, Maggie Ingram and the Ingramettes: Live in Richmond, was recorded in 2011 and was billed as their final "live" recording.
Despite humble beginnings and no formal musical training, Evangelist Ingram emerged as one of the most beloved female quartet singers along the East Coast with multiple performances at The Kennedy Center, The Richmond Folk Festival, and regular ministry outreach to incarcerated individuals and their families.  And despite having earned the equivalent of a third grade education, she served as guest lecturer along with her daughter Almeta at the University of Virginia in 2010; was awarded the honorary Doctorate of Musical Arts degree from Virginia Triumphant College and Seminary in 2011; and conducted a master class along with the Ingramettes at The College of William and Mary in 2013.
Please join GMF in lifting Evangelist Ingram's family, friends, the Ingramettes, and the gospel quartet community in prayer.  You may visit Wilson & Associates' Funeral Service, Inc. for homegoing information.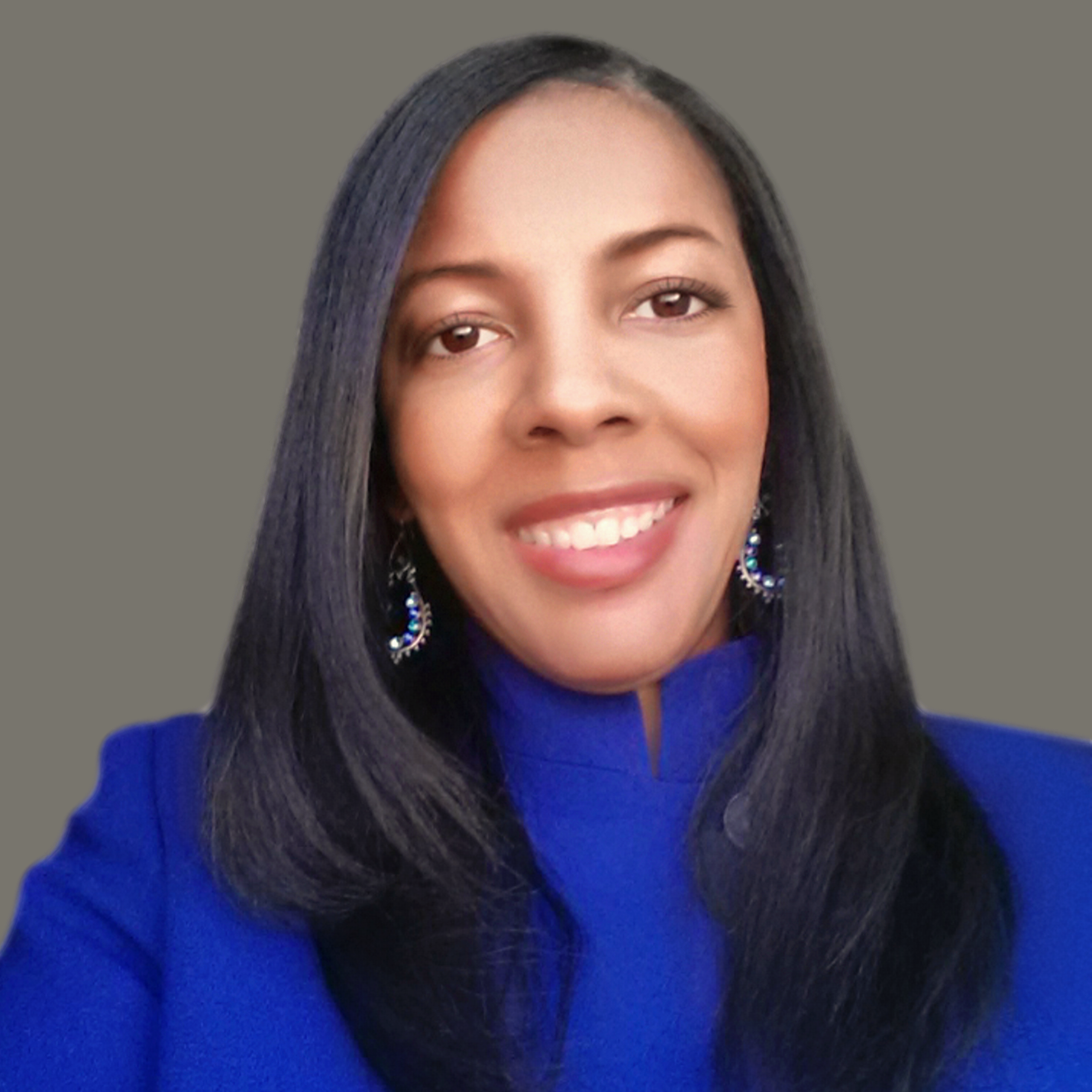 Libra Nicole Boyd, PhD is a musician, award-winning author, gospel music aficionado, and the founder and editor of Gospel Music Fever™. Her commitment to journalistic integrity includes bringing you reliable gospel music content that uplifts and advances the art form. Libra is presently working on several scholarly projects about gospel music in the media as well as gospel music in social movements.