Aretha Franklin, President Obama among scores who offered tributes
By Libra Boyd
Gospel Music Fever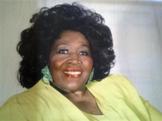 People from all over the country packed the pews of Trinity United Church of Christ Tuesday and Wednesday evening to celebrate the life of gospel music way-paver, Delois Barrett Campbell, the "Royal Lady of Gospel." Many around the world watched online; so many in fact, that Trinity's website crashed due to the volume of viewers. Lady Delois, of the internationally renowned Barrett Sisters and formerly of the trailblazing Roberta Martin Singers, passed August 2. She was 85.
Tuesday night's musical tribute was a celebration of lively music and hearty laughter as Lady Delois was fondly remembered for her vocal prowess, her elegance, and her endearing presence. Musical salutes were given by Chicago's First Church of Deliverance Choir, psalmist Tanya Ray, the Gospel Music According to Chicago (GMAC) Choir, and Quinton Washington, who sang in Jennifer Hudson's absence.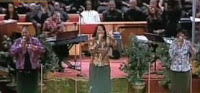 In salute to Delois Barrett Campbell and The Barrett Sisters, who are cited as influences on today's gospel sister groups, the sensational Brown Sisters took to the platform and immediately brought the crowd to its feet with a medley of the Barrett Sisters' "I'll Fly Away (Lord, Give Me Wings)" and "I've Got A New Home." The remaining sisters Rodessa Barrett Porter and Billie Barrett GreenBey stood, swayed, clapped, and grinned as the Browns led the celebratory audience down memory lane.
Other musical performances were given by the amazing Kim Stratton, Cathy Townsend, Rev. Issac Whittmon, Chris Gardner, Reginald Finley, Wooten Choral Ensemble, Penny Jeffries, Milas Armour, Pastor Ray Berryhill and Evangel World Outreach Ministries, Dexter Walker & Zion Movement and Lady Delois's cousin Ron Barrett.
It was the Rev. Stanley Keeble's recounting of Jessy Dixon's "The Wicked Shall Cease from Their Troubling" that caused the church to explode in praise. Keeble opted not to sing the song, but no sooner than he completed his remarks and laid the mic down, the church became one huge mass choir and broke spontaneously into the song's chorus. Pastor DeAndre Patterson, one of the evening's emcees, brought Keeble back at least twice to sing the verses, and the house erupted in jubilation. The Campbell daughters as well as Barrett Sisters member Tina Brown were among the many dancing in the spirit. It was just the kind of rejoicing that Lady Delois would want – and perhaps prayed for – at her homegoing.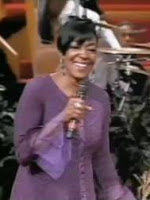 The evening was not without laughter as Lady Delois was remembered for her big hair and long eyelashes, her skills in the kitchen (especially her soul food), and her sense of humor. The evening's funniest remembrances were shared by her oldest daughter, Dr. Sue Campbell-Ladd, who recalled her mother's enjoyment of talking on the phone, insistence that her daughters "learn to be on time," and love of sports, particularly the Chicago Bulls.
"When my father would walk into the living room, he'd say, 'What's the score?' My mother would say, '186 to 42. The Bulls are winning.'" The audience roared. Ladd added, "They were always winning–to her."
Other warm memories were expressed by gospel music historians Nash Shaffer and Professor L. Stanley Davis, radio personalities John Hannah and Effie Rolfe, Bishop Larry Trotter, and the evening's emcees Pastor Patterson and Art Norman. A host of notables were also in attendance. Among those I spotted were Caravans members Inez Andrews and Delores Washington, Lady Lou Della Evans-Reid, Walt Whitman, Rev. Jolinda Wade, Ricky Dillard, Lexi, Pastor Dan Willis, Rev. Jesse Jackson, Calvin Bridges and Bishop Otto Houston, III.
In a rousing finale, the Barrett Sisters–Porter and GreenBey along with Tina Brown, who was hand-picked by Lady Delois as her stand-in vocalist–were escorted to the pulpit, donning the royal color of purple like the rest of their family and friends, to perform their popular number "Jesus Will," backed by the Trinity United Church of Christ Choir. The bereaved sisters were embraced by a standing congregation and uplifted by supernatural strength; in response, they delivered a healthy dose of encouragement in their own classy and musically excellent way.
'Twas the night of a fitting tribute to a royal lady.
________________________
Wednesday's homegoing service of nearly four hours was the continuance of celebration thanking God for the life and legacy of Delois Barrett Campbell. Prominent clergy, politicians, and gospel singers came to pay homage while the main floor and balcony of the Trinity UCC sanctuary was again filled with family, friends, and admirers.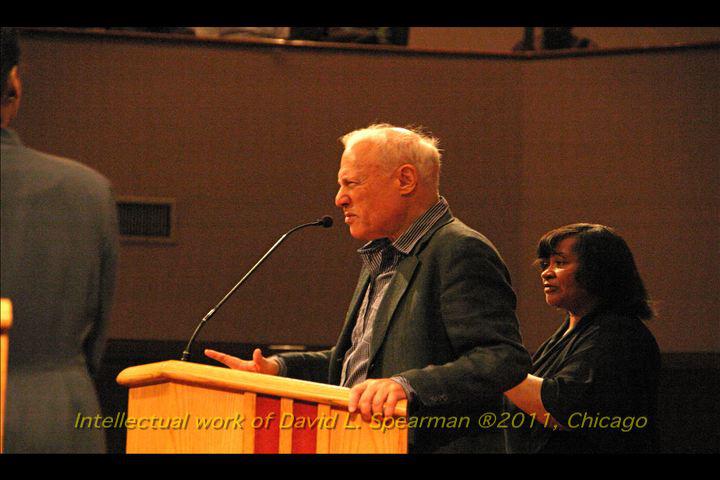 Among the numerous spoken-word tributes was a beautifully delivered recitation of "God Saw You Getting Tired" by Lady Delois's 13 year-old granddaughter, Nailah Harris, and an audio message from the "Queen of Soul" Aretha Franklin. George Nierenberg, who directed the critically acclaimed 1982 documentary, Say Amen, Somebody, which skyrocketed the Barrett Sisters to international fame, shared accounts of his personal interaction with Lady Delois and her sisters during the making of the movie. Anthony Heilbut, author of The Gospel Sound, escorted the congregation to yesteryear, playing Lady Delois's very first solo recording with the Roberta Martin Singers in 1947, and her last, about 50 years later. This was one of several highlights, as members of Wednesday's audience could be heard saying, "Go 'head 'Lois," "You betta sing!" and "That's alright, Mama" while listening to her voice soar and then settle back into sheer sweetness on the recordings.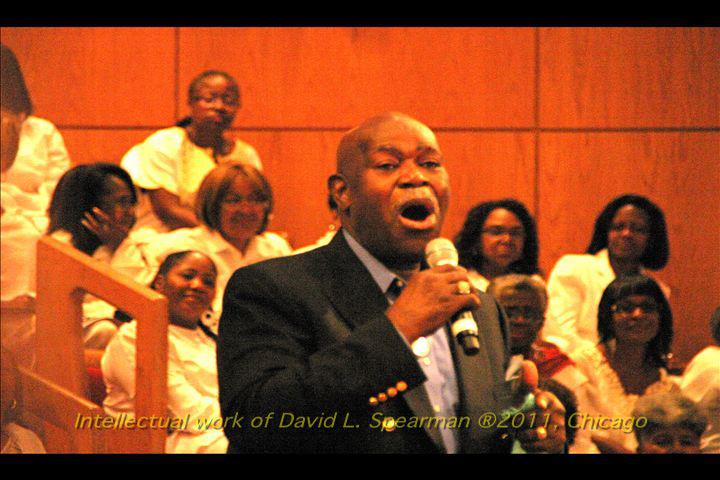 Other musical highlights include vocalist Kathy Taylor's passionate delivery of "The Corinthian Song." It was rafter-rattling; many of the worshippers could have used a psalmic selah afterwards. "He Looked Beyond My Faults," a flawless performance by Lady Delois's contemporary, Romance Watson of the famed Roberta Martin Singers, was accompanied by a thunderous standing ovation that continued as he exited the sanctuary. (He apologized for being hoarse.) I can only imagine that Lady Delois brought the house down in like fashion with her God-given singing virtuosity at the many funerals for which she sang through the years.
Angela Hunt, the Caravans' Delores Washington, the Carson Sisters, Tina Brown of the Barrett Sisters, and Pastor DeAndre Patterson also comforted the family with musical selections between tributes, readings, and words of comfort from Trinity's pastor, Rev. Otis Moss, III. One special reading was a letter of condolence from President Barack and First Lady Michelle Obama.
As the evening drew to an end, those "Sweet Sisters of Zion" graced the pulpit to perform the final musical tribute, "God Be With You Til We Meet Again." Despite being grief-stricken, when the Barrett Sisters opened their mouths, their countenances lifted and their harmonies rang. As they approached the final notes of the song they've closed concerts with time and time again, Ladies GreenBey, Porter and Brown bowed. It was a most moving moment for me. This time, I sensed that they bowed not to receive recognition from their audience of admirers for a job well done. Rather, they bowed in salute to gospel music royalty – for her job well done.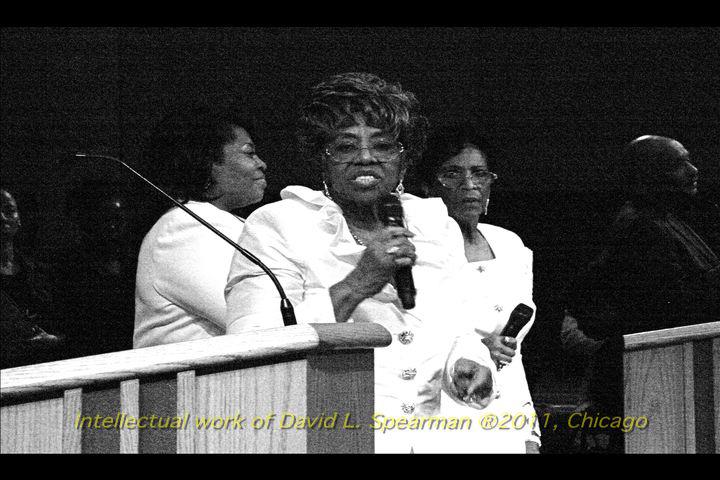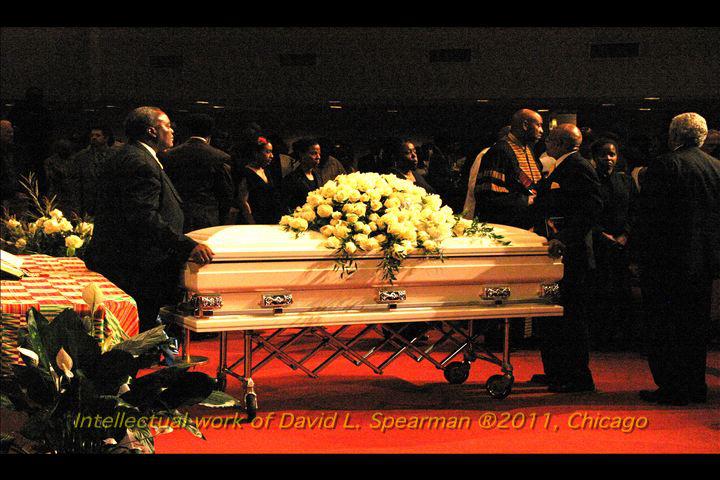 ________________________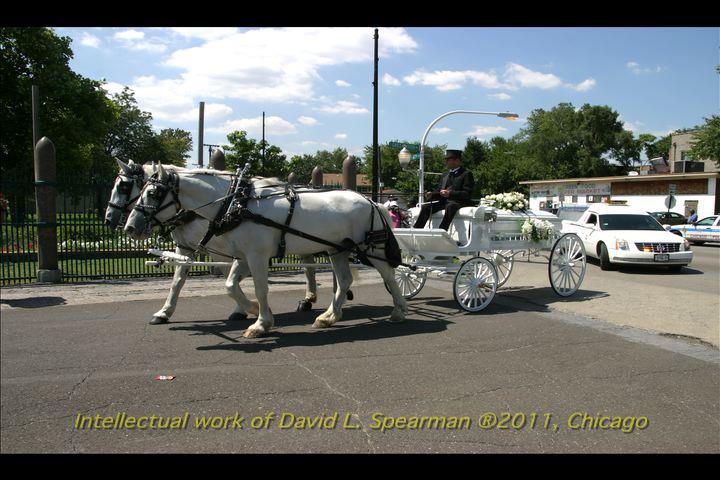 Photos by photographer David Spearman where noted. GMF thanks him for granting us permission to publish the photos with this story.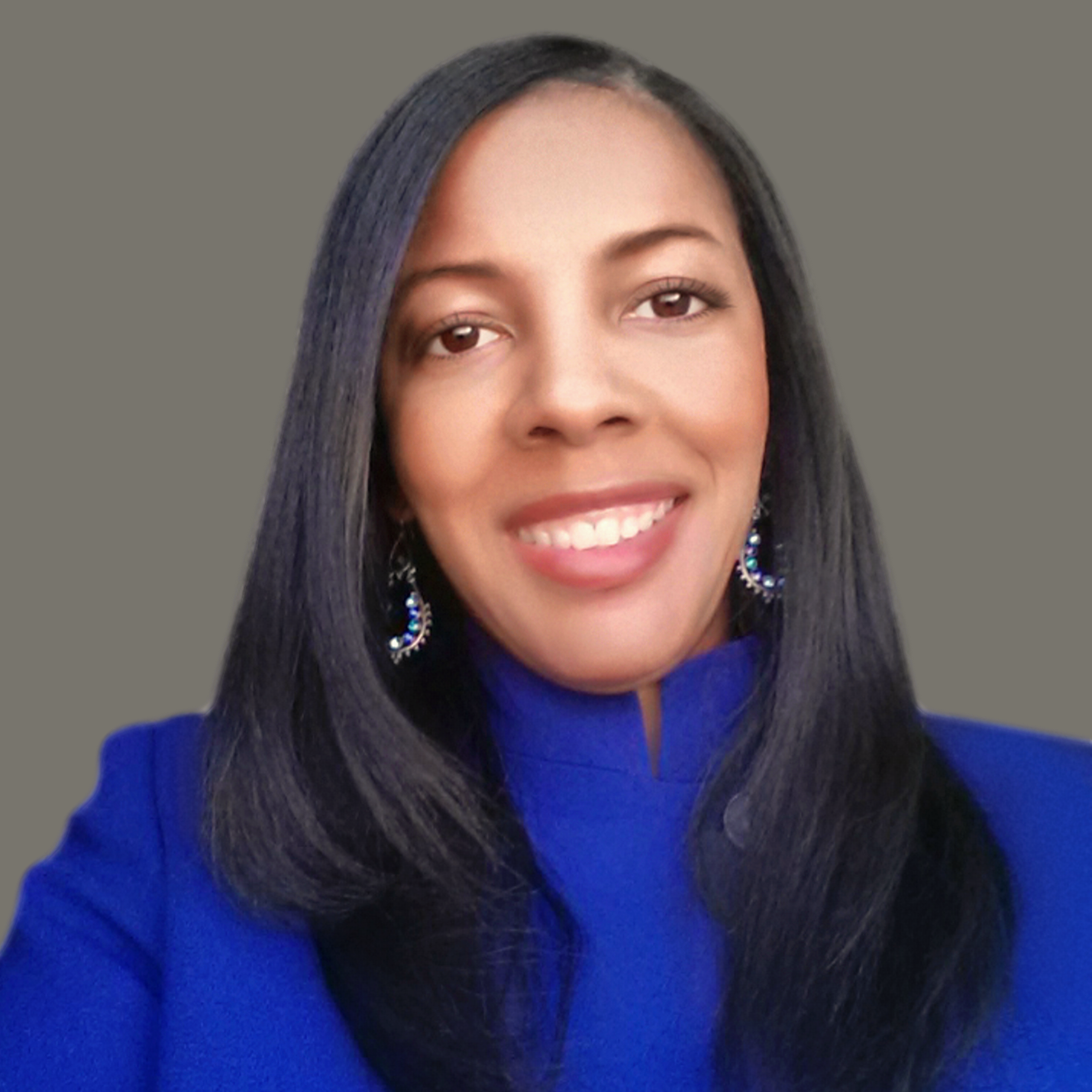 Libra Nicole Boyd, PhD is a musician, award-winning author, gospel music aficionado, and the founder and editor of Gospel Music Fever™. Her commitment to journalistic integrity includes bringing you reliable gospel music content that uplifts and advances the art form. Libra is presently working on several scholarly projects about gospel music in the media as well as gospel music in social movements.