By Libra Boyd
Gospel Music Fever  
In a time when many choirs are taking a back seat to church praise teams and ensembles, North Carolina Community Mass Choir (NCCMC) is emerging as a fresh voice in its subgenre.   NCCMC (not to be confused with the North Carolina Mass Choir of the early 1990's), may not be on your radar like Mississippi and Georgia Mass, but it certainly has an impressive team of singers and industry notables at its helm, starting with its visionary Dr. Thomas L. Walker.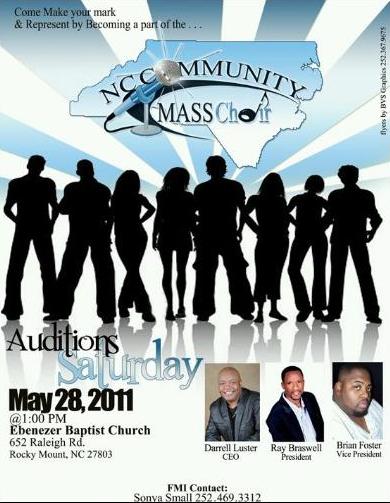 Walker is the pastor of Rocky Mount's Ebenezer Baptist Church.  He is also a notable gospel singer, perhaps best known for his circa 1980 smash hit album One Day At A Time, which earned gold record status.  It was he who formed the choir in 2008 to sing for the National Black Caucus, at the request of Congressman G.K. Butterfield.  NCCMC was under the musical direction of James Bellamy and award-winning songwriter and super-producer Ray Braswell, Jr. (Keith "Wonderboy" Johnson & the Spiritual Voices, F.C. Barnes, Ministree, and others).  According to Braswell, who is the choir's current president, NCCMC had a different moniker at that time.
"The choir was originally named The Promise Choir until leadership changed and I sought after reconstruction for the choir's growth," comments Braswell.  "Then I met with Malaco's producer and artist, Darrell Luster of Durham, and great songwriter, Brian Foster of Henderson."  
Darrell Luster, formerly of Charles Johnson & The Revivers and The Sensational Nightingales, is the choir's CEO and primary lead vocalist.  Foster, who is also a musician and leader of the praise and worship group Josiah, is the vice president. Since its founding, NCCMC has performed on Bobby Jones Gospel, and has provided vocals on projects by The Sensational Nightingales (Live in Rocky Mount), Darrell Luster & F.C. Barnes ("He Won't Change"), and Lil' Blair & The Fantastic Heirs.  
More recently, the 30+ member choir completed its own debut recording, and according to Braswell, there is something on it for gospel music lovers of all kinds.
"We are taking choir music back to the roots to bring back the traditional sound," he says.  "Our CD is full of traditional, praise & worship, and contemporary music, so it's not just for the seasoned saints. It's definitely for all listeners."  
NCCMC is currently seeking additional voices as it preps for the upcoming CD release and a DVD recording. Braswell invites interested singers to choir auditions on Saturday, May 28, at Ebenezer Baptist Church in Rocky Mount.  Click the flyer above for details.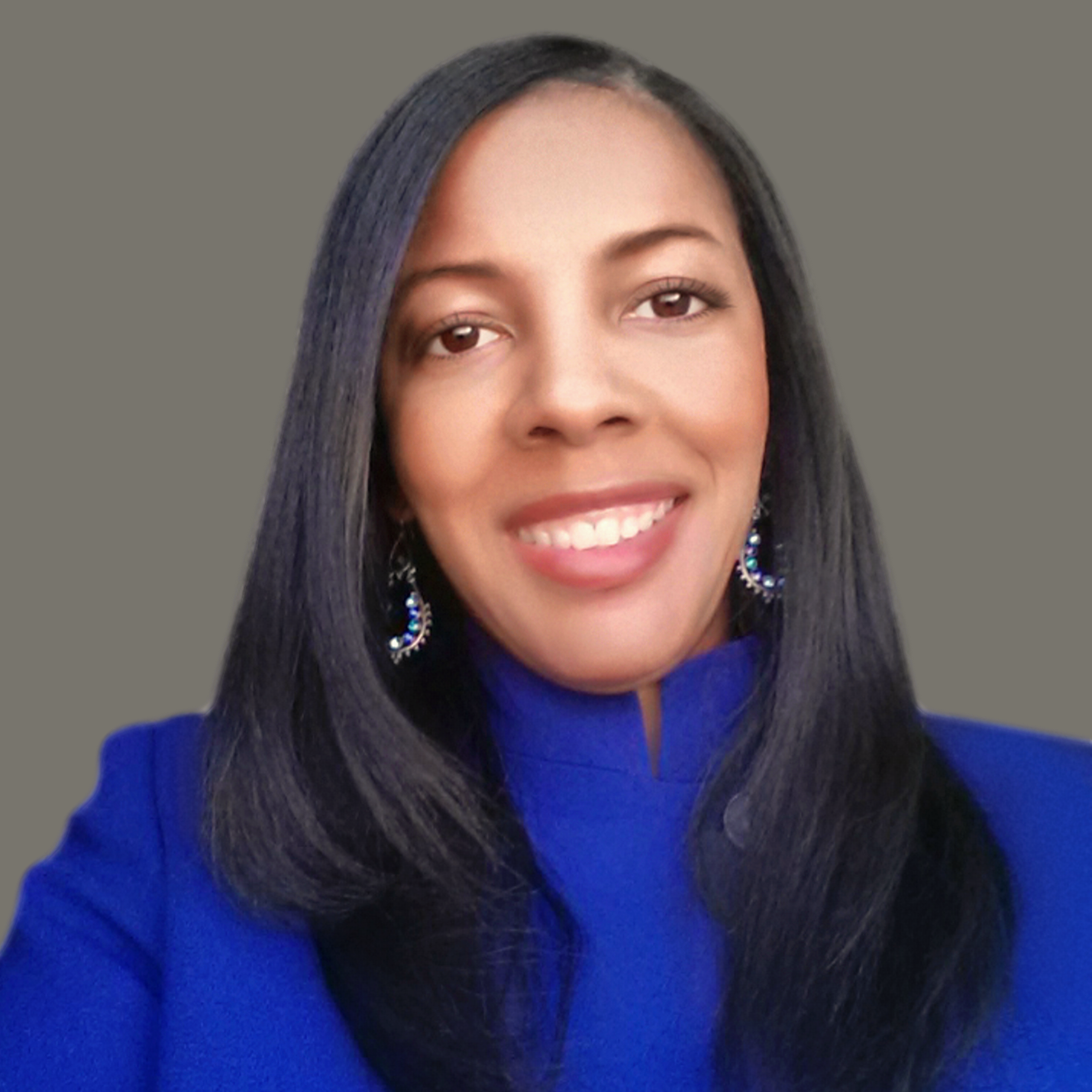 Libra Nicole Boyd, PhD is a musician, award-winning author, gospel music aficionado, and the founder and editor of Gospel Music Fever™. Her commitment to journalistic integrity includes bringing you reliable gospel music content that uplifts and advances the art form. Libra is presently working on several scholarly projects about gospel music in the media as well as gospel music in social movements.