By Libra Boyd
Gospel Music Fever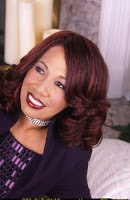 On September 19, sixteen talented Wilson area contestants will compete for the title of "Wilson Idol."

Wilson's got talent. And the competitor whose talent rises to the top next Saturday will win a $1,000 cash prize, a part in the onstage production of the award-winning Mildred Summerville play "Spare the Rod,
Spoil the Child," and an opportunity to perform for multi-Grammy winner, Pastor Shirley Caesar.
The special guest and judge for the talent show–now in its third year–is Evelyn Turrentine-Agee, who is dubbed "The Queen of Quartet" and is best known for her hit number, "God Did It." The Stellar Award winner and evangelist will be joined on the judges' panel by Rod Lewis, Prophet Calvin Suggs, Rev. Glenda Murray-Kelly, Will Ellis, Bob Owens, Don'trell Barnes, and Wilson Idol's producer Dr. Mildred Summerville.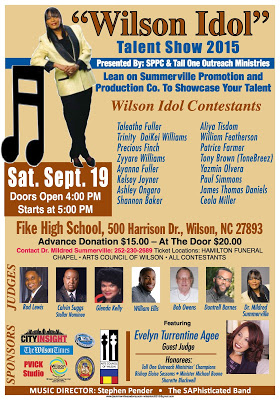 GMF's Libra Boyd and Min. Justin Barbour will return this year as hosts for the evening. GMF is also an event sponsor.
This year, for the first time, Wilson Idol will recognize three honorees as Tall One Outreach Ministries' Champions. During a pre-show, Bishop Eloise Sessoms, Sharetta Blackwell, and Min. Michael Boone will be recognized for standing tall in the Wilson community through excellence in leadership, integrity, and inspiration.The Wilson Idol talent competition is sponsored by Summerville Promotion and Production Company and Tall One Outreach Ministries to give residents of Wilson, NC (ages 10 and up)
an opportunity to showcase their talents in the areas of music, dance/step, and acting.


Event Details
3rd Annual Wilson Idol Talent Competition

Saturday, Sept. 19, 2015
5 PM (doors open at 4)
Fike High School Auditorium
500 Harrison Drive
Wilson, NC 27893
Tickets are $15 in advance ($20 at the door) and can be purchased at
Hamilton Funeral Chapel, Arts Council of Wilson, and from all
contestants. For more information, contact Dr. Mildred Summerville at
252-230-2689.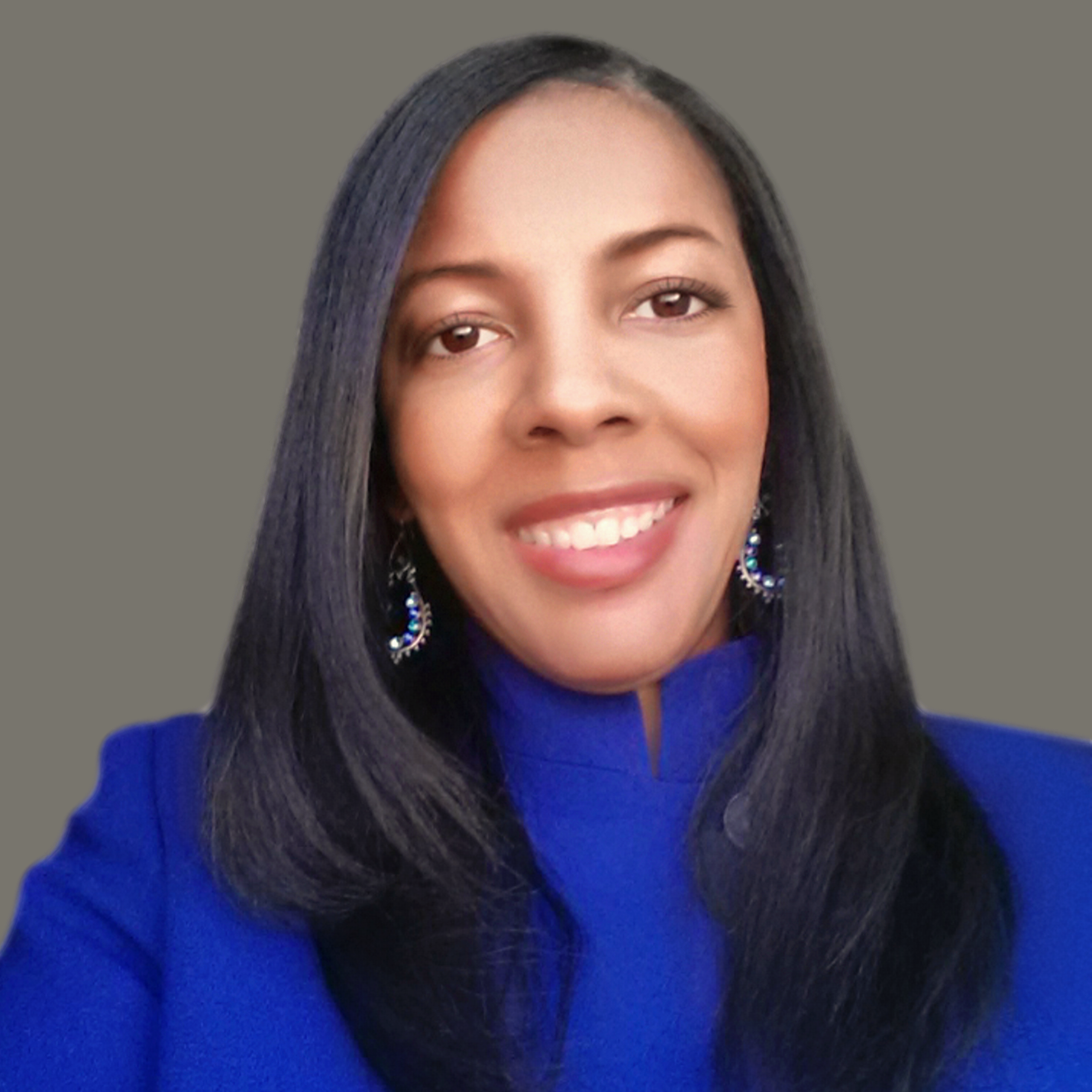 Libra Nicole Boyd, PhD is a musician, award-winning author, gospel music aficionado, and the founder and editor of Gospel Music Fever™. Her commitment to journalistic integrity includes bringing you reliable gospel music content that uplifts and advances the art form. Libra is presently working on several scholarly projects about gospel music in the media as well as gospel music in social movements.