Originally posted Jan. 2, 2016 at 7:30 AM
Last updated Jan. 9, 2016 at 5:45 PM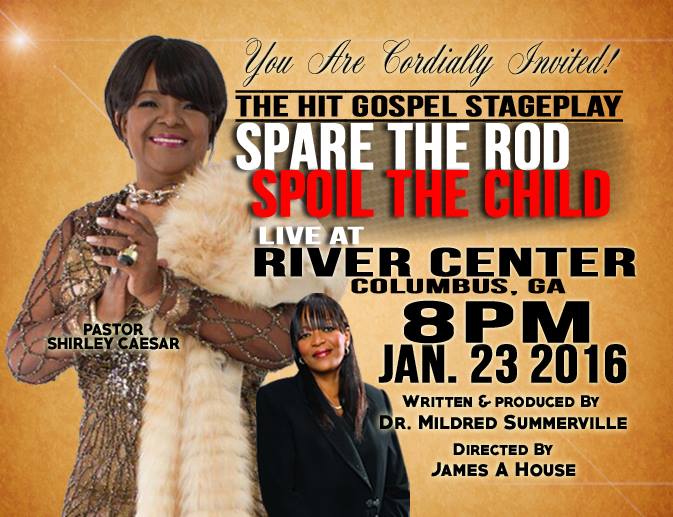 The information originally shared here has been updated as a result of cast updates provided to GMF by the play's writer and producer, Dr. Mildred Summerville on Friday, January 8.
Dr. Mildred Summerville, award-winning playwright, presents the stage play "Spare the Rod, Spoil the Child" Saturday, January 23, 2016, at Columbus, GA's River Center. The play, directed by James A. House, features a talented cast, including 11-time Grammy winner Pastor Shirley Caesar.
Read the play synopsis below.
SYNOPSIS
Genre:

Drama

/Comedy/Musical/Christian
Time/Place: The time is present day. The place is the James' family home, workplace and a church.
Using
spirit-filled music and memorable characters like Mark, the doting son; Tammy, the insensitive daughter-in-law; Hope, the promiscuous teenager; and Sister Cantaloupe, Grandma's feisty sister, "Spare the Rod, Spoil the
Child" touches on issues within the community such as family dysfunction,
peer pressure, substance abuse, and other pertinent matters that are
too often inadequately addressed or considered altogether taboo.
In
this gripping and engaging dramatic piece, a woman simply known as
"Grandma" serves as the pillar of her surroundings. Her son's family is
in crisis, and those within her neighborhood are drowning in chronic
troubles of their own. Through it all, Grandma seeks God on behalf of
those who are not spiritually inclined enough to seek Him for
themselves. Even those who resent her, such as her son's sometimes-rigid
wife, Tammy, ultimately end up on Grandma's prayer list. And when the
walls of the lives of those around Grandma seem to come tumbling down,
they know who to turn to for guidance and sound counsel. It's not always
advice that they want to hear, but it is consistently the precise word
needed to steer them in the right direction.
Other
characters in the cast bring even more drama to the script. In her
God-given wisdom, Grandma confronts Hope's suppressed anger and
bitterness, convincing her to open up about a rape kept secret for
years. In addition, she prays her grandson, Timothy, out of choosing a
life of gang involvement.
Though
the ending takes a toll on Grandma, the audience will rejoice in
knowing that this elderly woman's life was full of purpose and not at
all lived in vain.
High
drama, bad karma, and a praying grandma, all come together to make "Spare
the Rod, Spoil the Child" a must-see theatrical production. Infused with
foot-stomping gospel music, this is soul-stirring entertainment that
will warm the hearts, tickle the funny bones and uplift the spirits of
all those who experience it.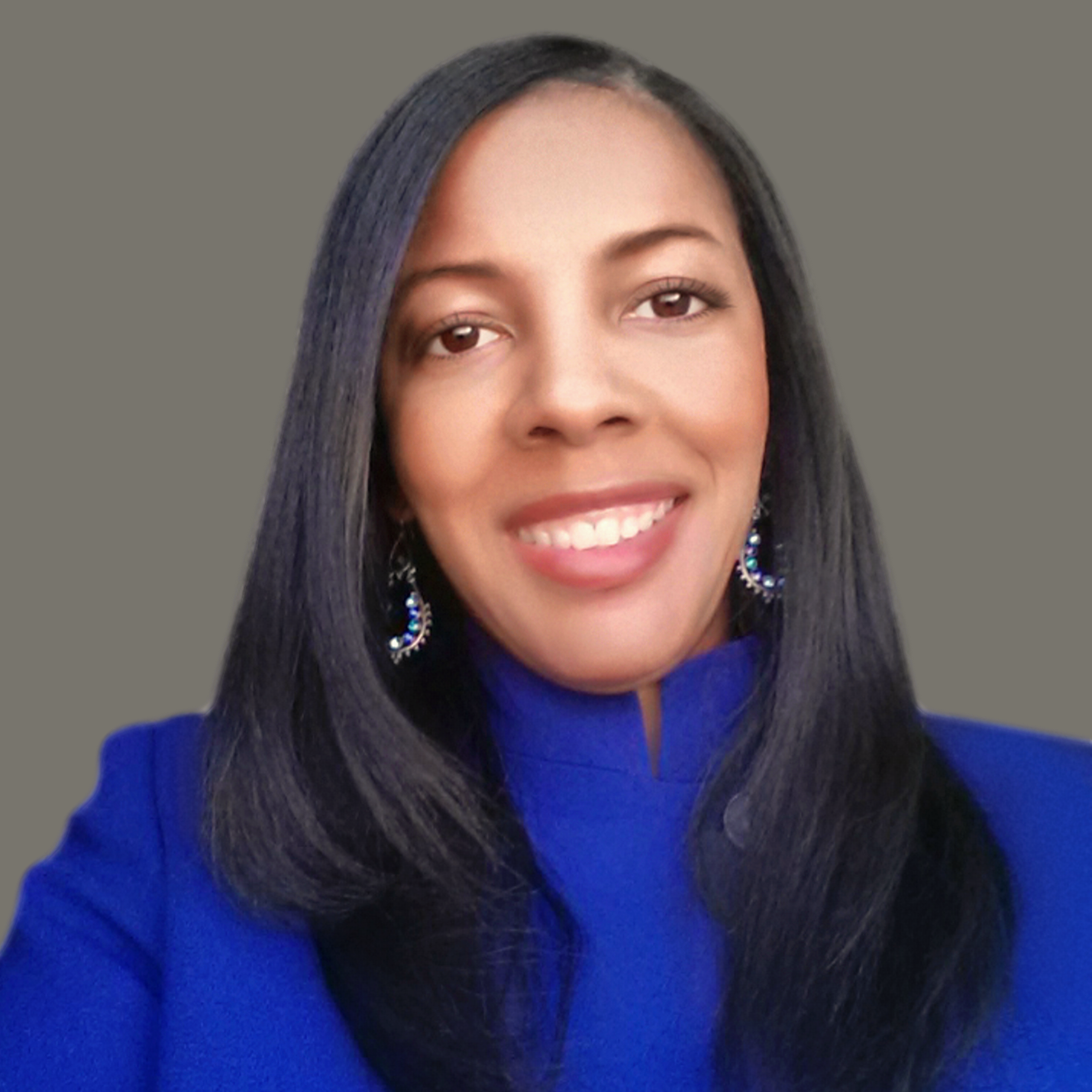 Libra Nicole Boyd, PhD is a musician, award-winning author, gospel music aficionado, and the founder and editor of Gospel Music Fever™. Her commitment to journalistic integrity includes bringing you reliable gospel music content that uplifts and advances the art form. Libra is presently working on several scholarly projects about gospel music in the media as well as gospel music in social movements.