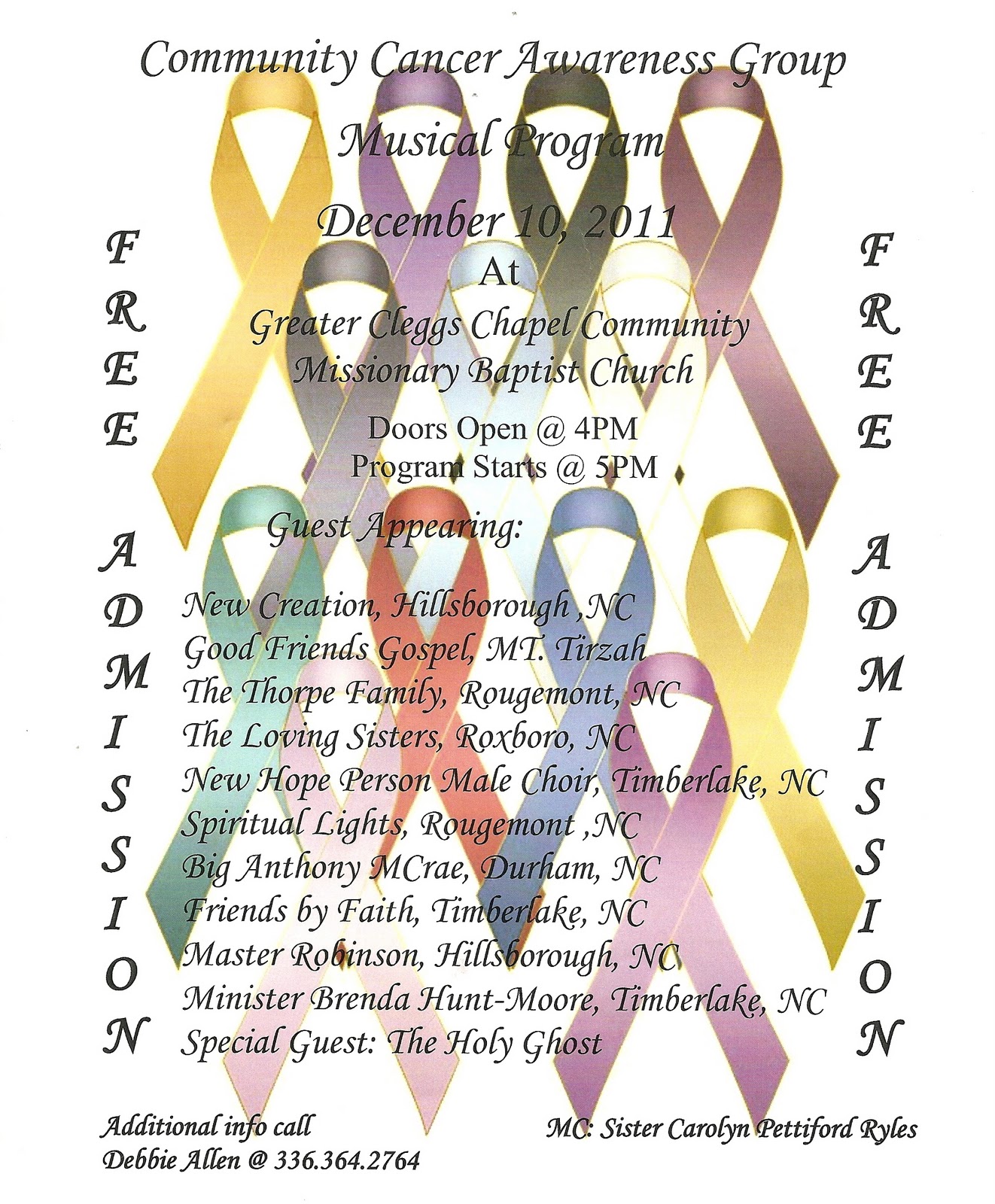 Click flyer to enlarge for more info
This Saturday, people will sing, clap, stomp, and dance in a spirit of praise. They will also gather for another cause.
The non-profit organization called the Community Cancer Awareness Group will sponsor a musical titled "For the Cause" to raise funds to assist persons who are battling cancer and have limited resources.
The visionary of the Person County, NC based organization, Debbie Allen, told The Courier-Times (Dec. 7, 2011) that the idea for the group took form when she noticed the number of ill people within her own community who had to choose whether to buy medication or food.
The musical program features quite an impressive lineup of performers. Of course, donations are requested and proceeds will go to the Community Cancer Awareness Group for its mission.
For more information about the event or organization, call Debbie Allen at 336-364-2764.
When: Saturday, December 10
Where: Greater Cleggs Chapel Community Center – Timberlake, NC
Time: 5 PM (doors open at 4 PM)
Admission: Free (donations are requested)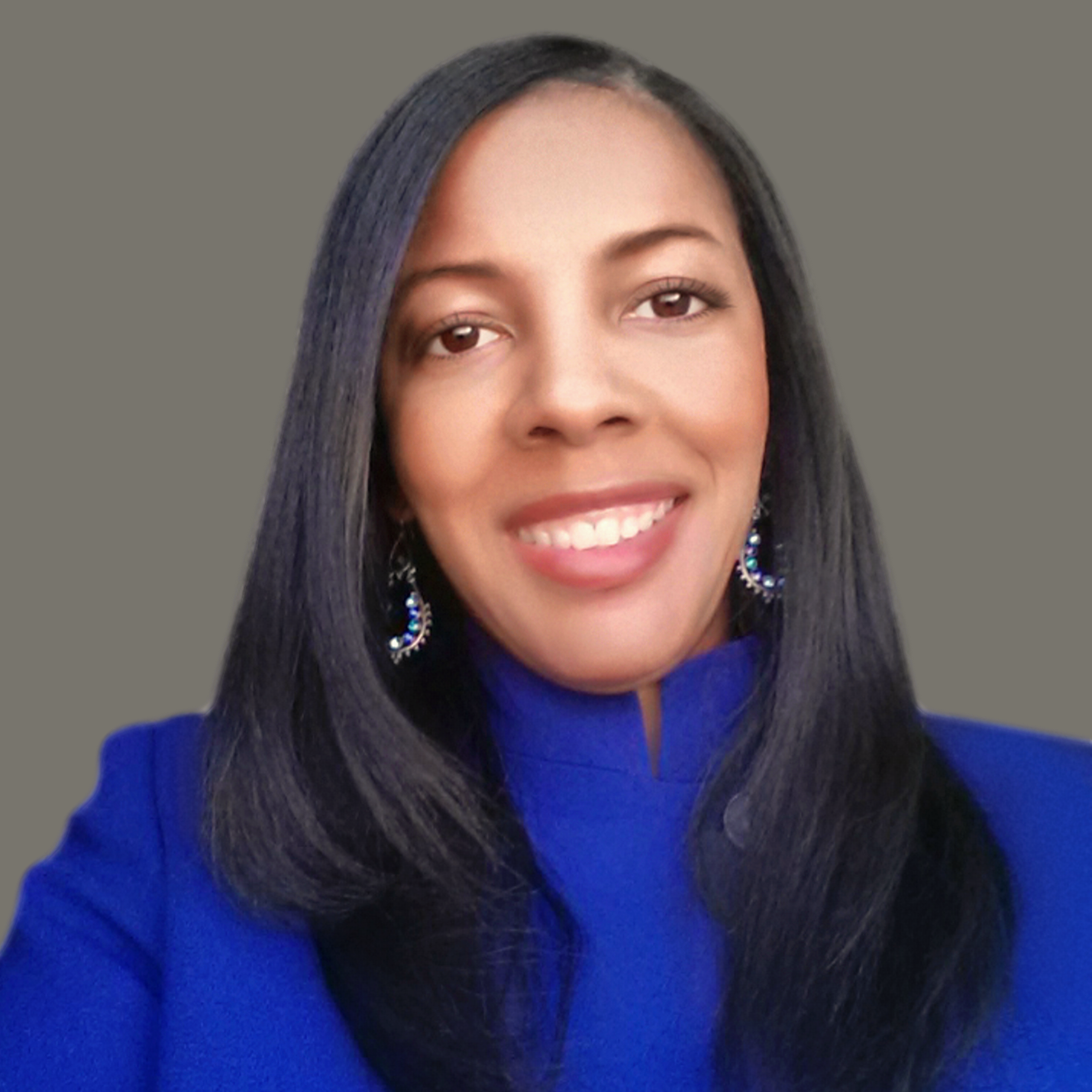 Libra Nicole Boyd, PhD is a musician, award-winning author, gospel music aficionado, and the founder and editor of Gospel Music Fever™. Her commitment to journalistic integrity includes bringing you reliable gospel music content that uplifts and advances the art form. Libra is presently working on several scholarly projects about gospel music in the media as well as gospel music in social movements.