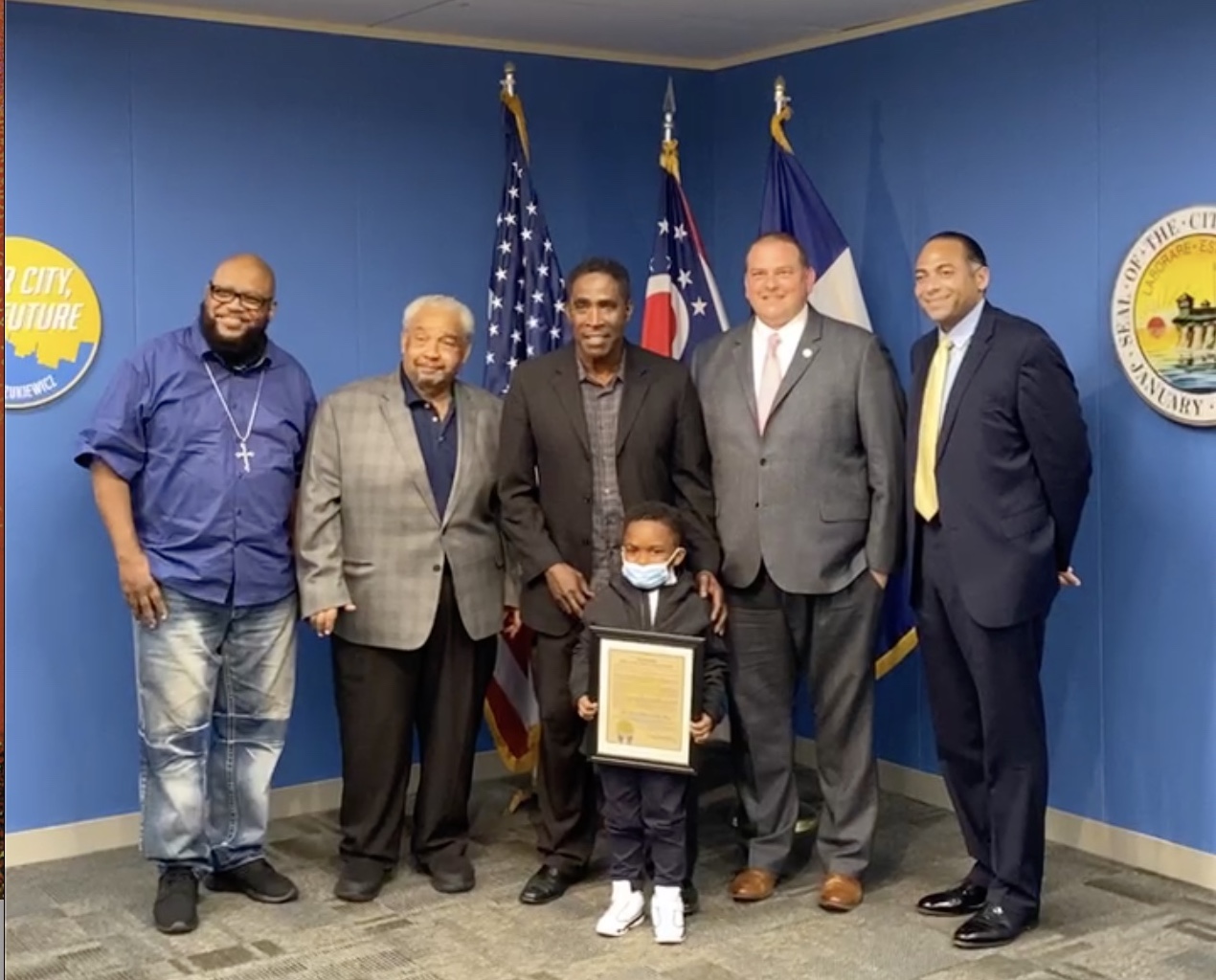 Mayor Wade Kapszukiewicz has proclaimed Friday, September 24, 2021, as Rance Allen Group Day in the gospel trio's adopted hometown of Toledo, Ohio. Steve Allen and Tom Allen visited with the city's chief executive in his office earlier this week when he officially presented them with the proclamation.  The front man, Bishop Rance Allen, passed away in October 2021. His widow, Ellen Allen, called in on the speakerphone to thank the mayor for honoring the group.
The big day coincides with the Rance Allen Group's new retro-soul styled track, "Love Makes the World Go Around"  (Tyscot), which debuts on all digital music platforms  on September 24th too. The song about peace and brotherhood features Rance Allen's signature  squalls alongside the thick harmonies of his brothers, Steve and Tom.
"We actually recorded it years ago and it was never released," Steve Allen told news reporters at the event. "The song is about bringing people together. There's a line in the song that says,` When I look through Love's eyes, things don't look so bad.' and it gives us hope. The Bible says, a house divided against itself will not stand. There's so much division in our country. There's a way to have differences without being angry. We've got to find a way to bring it back to love."
Stax Records' parent company Concord Records recently pledged a million dollars to establish the Concord Stax Scholarships which will provide full tuition to at least 20 students each year for the next five years to pursue musical careers. Each of the scholarships is named for a prominent personality in the history of Stax Records such as Otis Redding, The Staple Singers, Isaac Hayes, and Rance Allen. Visit https://staxmusicacademy.org for more information.
Over the course of their career, the Rance Allen Group has earned five GRAMMY® Award nominations and amassed over 250 million digital streams. Launching their career with Stax Record's Gospel Truth imprint circa 1972, they scored with soulful message songs such as "Ain't No Need in Crying" and "Lyin' on the Truth." They've also enjoyed six R&B chart singles, including the 1979 Top 25 gem, "I Belong to You." From the 1980s on, their music was more church, and ministry oriented. The reached No. 1 on Billboard's Top Gospel Albums chart in 1992 with the album, Phenomenon, which featured the radio smash, "Miracle Worker." In 2002, they signed to Tyscot Records where they had hits such as "Do Your Will," "Closest Friend," "You That I Trust," and "Something About the Name Jesus." Most recently, Allen stepped out from the group to collaborate with rap star Snoop Dogg on the track "Blessing Me Again" which peaked at No. 11 on the Billboard Gospel Airplay chart in 2018.
– From a press release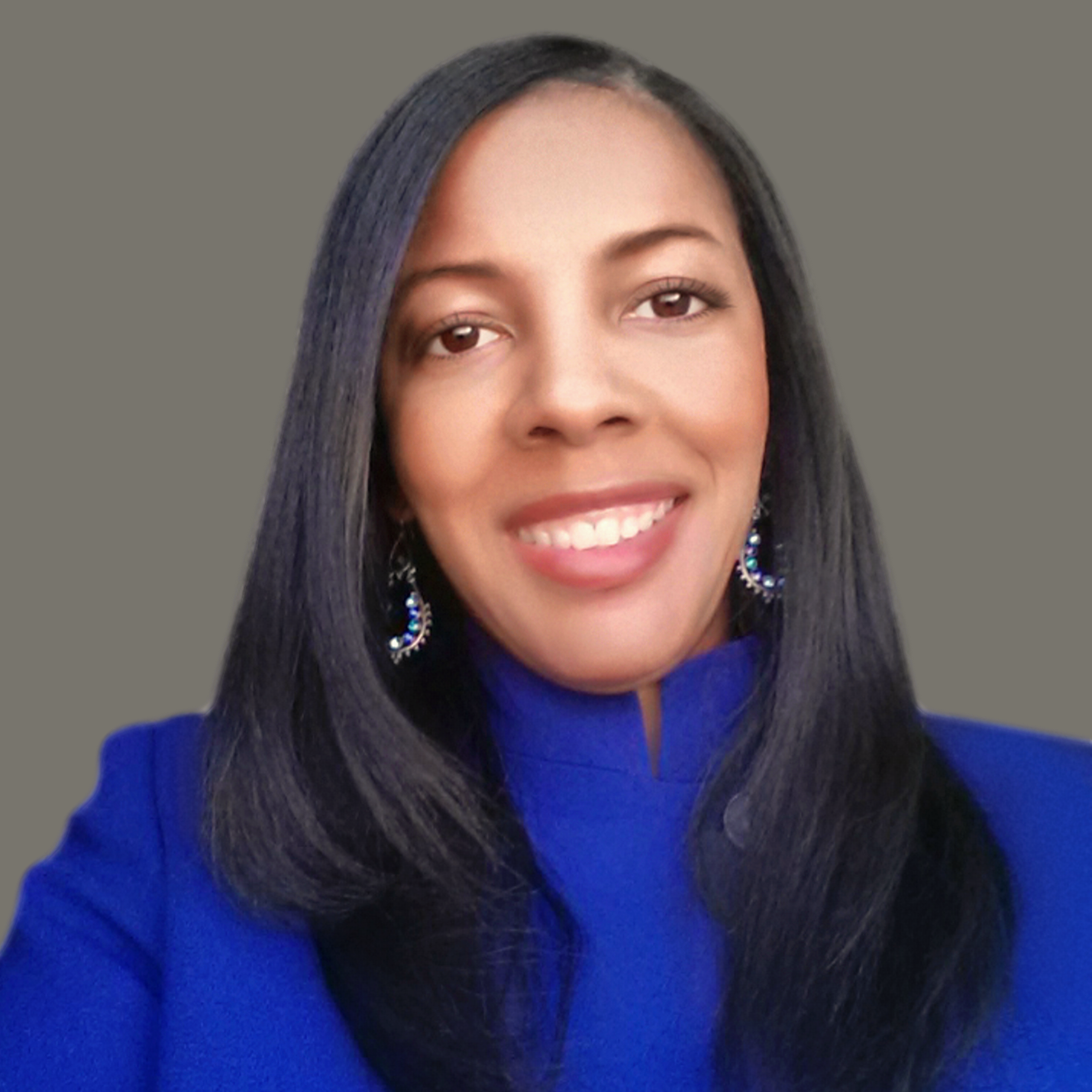 Libra Nicole Boyd, PhD is a musician, award-winning author, gospel music aficionado, and the founder and editor of Gospel Music Fever™. Her commitment to journalistic integrity includes bringing you reliable gospel music content that uplifts and advances the art form. Libra is presently working on several scholarly projects about gospel music in the media as well as gospel music in social movements.