By Libra Boyd
Originally posted Feb. 12, 2012 at 12:16AM
Last Updated Feb. 13, 2012 at 9:08AM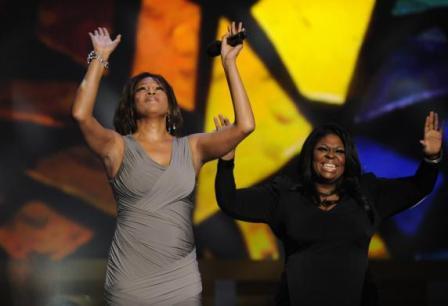 Whitney Houston and Kim Burrell at the 2011
BET Celebration of Gospel, after their unforgettable
performance of "I Look to You."
Photo from www.whitneyhouston.com
I was taking in a comedy show Saturday evening when I received word of Whitney Houston's demise at the age of 48. Actually, I was listening to an up and coming balladeer pay a fantastic musical tribute to another music icon who left us too soon, Luther Vandross. There was nothing I was able to say when my friend turned to me stunned and whispered, "Libra, Whitney Houston is dead," except, "It's got to be a hoax. Google it." How I prayed to be right!
After the search results confirmed the shocking news, I sat through the show reflecting on Whitney's music. She was a pop icon. She
is
a pop icon. And she, like countless other entertainers, started in her church, New Hope Baptist in Newark, NJ. Gospel influences were all around her. Her mother Cissy Drinkard Houston, a superb soprano–who once sang backup for Elvis Presley, Mahalia Jackson, and Aretha Franklin–was a member of the well-known gospel recording group, the Drinkard Singers. Her cousins Dionne and Dee Dee Warwick were members of the Gospelaires, later renamed the Sweet Inspirations.
Aretha
is Whitney's godmother.
Awards and recognitions amassed throughout Whitney's career are unmatched by any other female artist. Even The Preacher's Wife original soundtrack, which features her flawless vocals on a number of gospel and R&B tracks, is reported to be the best-selling gospel album of all time.
Expectedly, the Twitter world has been abuzz with sentiments from the gospel music industry.
Richard Smallwood, whose composition "I Love the Lord" was performed by Whitney on The Preacher's Wife soundtrack, tweeted, "No words…my heart is so heavy. Love and prayers to Cissy Houston And Bobbi Kris and the rest of the fam. RIP Whitney Houston." Later, he added, "[T]his is just SO surreal. Cant wrap my mind around it……[sic]"
"I'm so sorry to hear of the news of Whitney Houston," posted Kierra Sheard. "She was one of music's greatest. I'm praying for the family."
James Fortune said via tweet, "We have lost an ICON! I am deeply saddened by the news of Whitney Houston's passing! Praying for her family! RIP."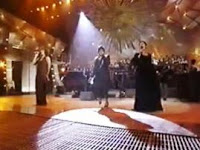 From left: Houston, Caesar and Winans
The chart-topping diva shared close relationships with CeCe Winans and Shirley Caesar through the years. In 1996, the trio's gospel medley brought down the house at the 38th Grammy Awards show. Sunday, Winans shared on Twitter, "I LOVED her SO much, but God loved her more. I pray she's resting in His arms!"
"RIP Whitney Houston…," tweeted duo Mary Mary. "[O]ur hearts are so heavy we'll always Love you…[sic]"
Cemented in the annals of BET's Celebration of Gospel is Whitney's surprise duet with Kim Burrell in 2011. The vocal powerhouses brought the riveted audience to its feet with Whitney's "I Look to You" from her last album of the same name.
Sunday evening, Burrell told CNN at the Grammys that she last heard from her friend the day before.
"I got to LA for this, and she told me to call her when I got here; we [were] going to go the Clive [Davis] party last night. So I called her and I missed her and so…she called me and missed me and so she left a message at about 2 o'clock….I called back several times and of course I didn't get an answer, because my friend (pause) had died." Burrell said Whitney was "in great spirits as always."
Burrell became emotional as she continued to speak of their close friendship of 13 years. "I love her," she said through tears, "And she's my sister–and she'll always be my sister. I love her dearly." She went on to share that she'd spent time with Whitney's daughter Bobbi Kristina, who calls her "Auntie Kim," on Saturday.
Grammy-winning producer Kevin Bond tweeted, "'I Look To You!'…….What a befitting song for her ending! After Everything and Everyone else is gone I look to you God! [sic]"
Jason Nelson appropriately petitioned on his Twitter page, "Please keep the family of Whitney Houston in your prayers. This loss affects all of the music community."
GMF indeed extends condolences to Whitney's family and friends. Our prayers are with them as they mourn the passing of one whom the world knows as a true music sensation.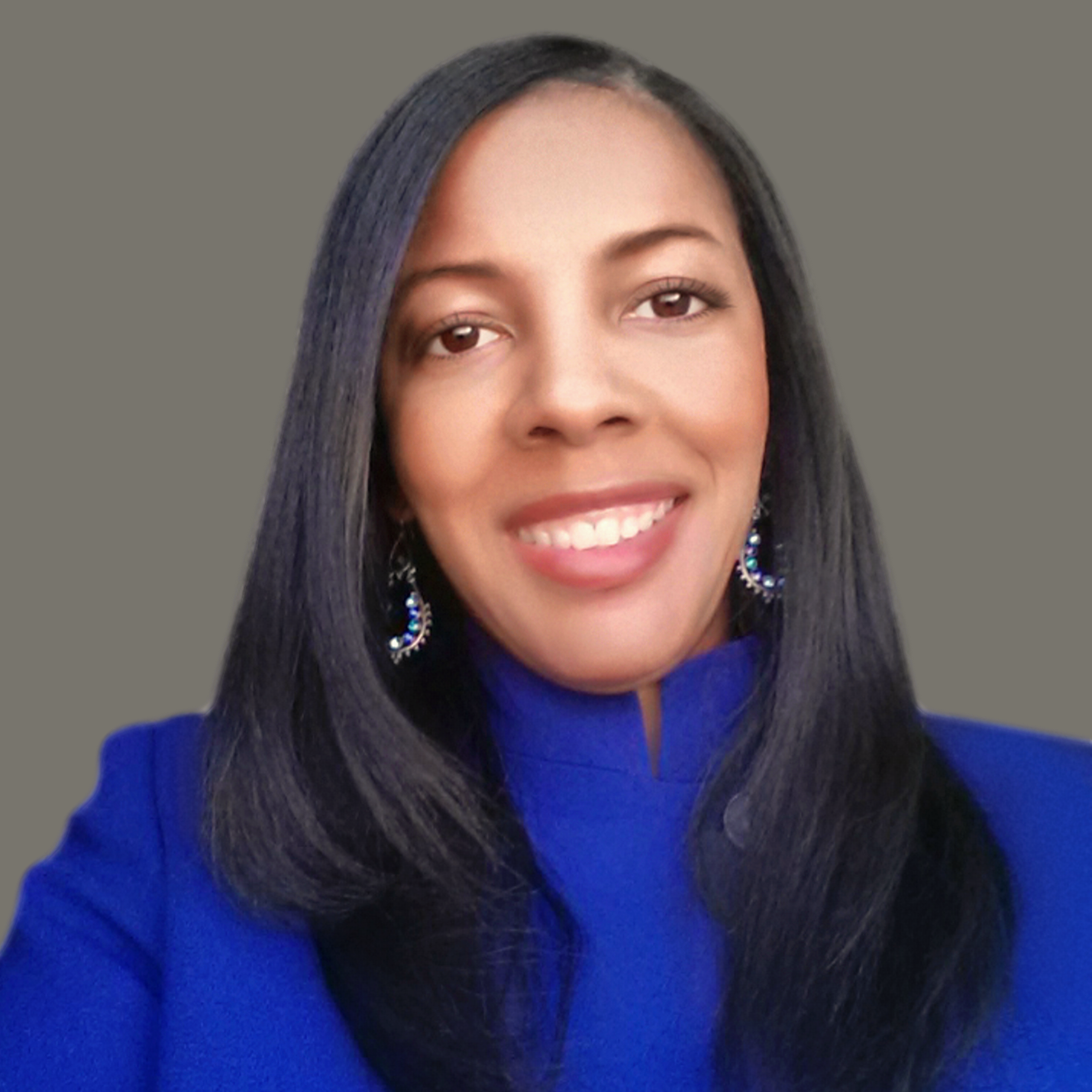 Libra Nicole Boyd, PhD is a musician, award-winning author, gospel music aficionado, and the founder and editor of Gospel Music Fever™. Her commitment to journalistic integrity includes bringing you reliable gospel music content that uplifts and advances the art form. Libra is presently working on several scholarly projects about gospel music in the media as well as gospel music in social movements.