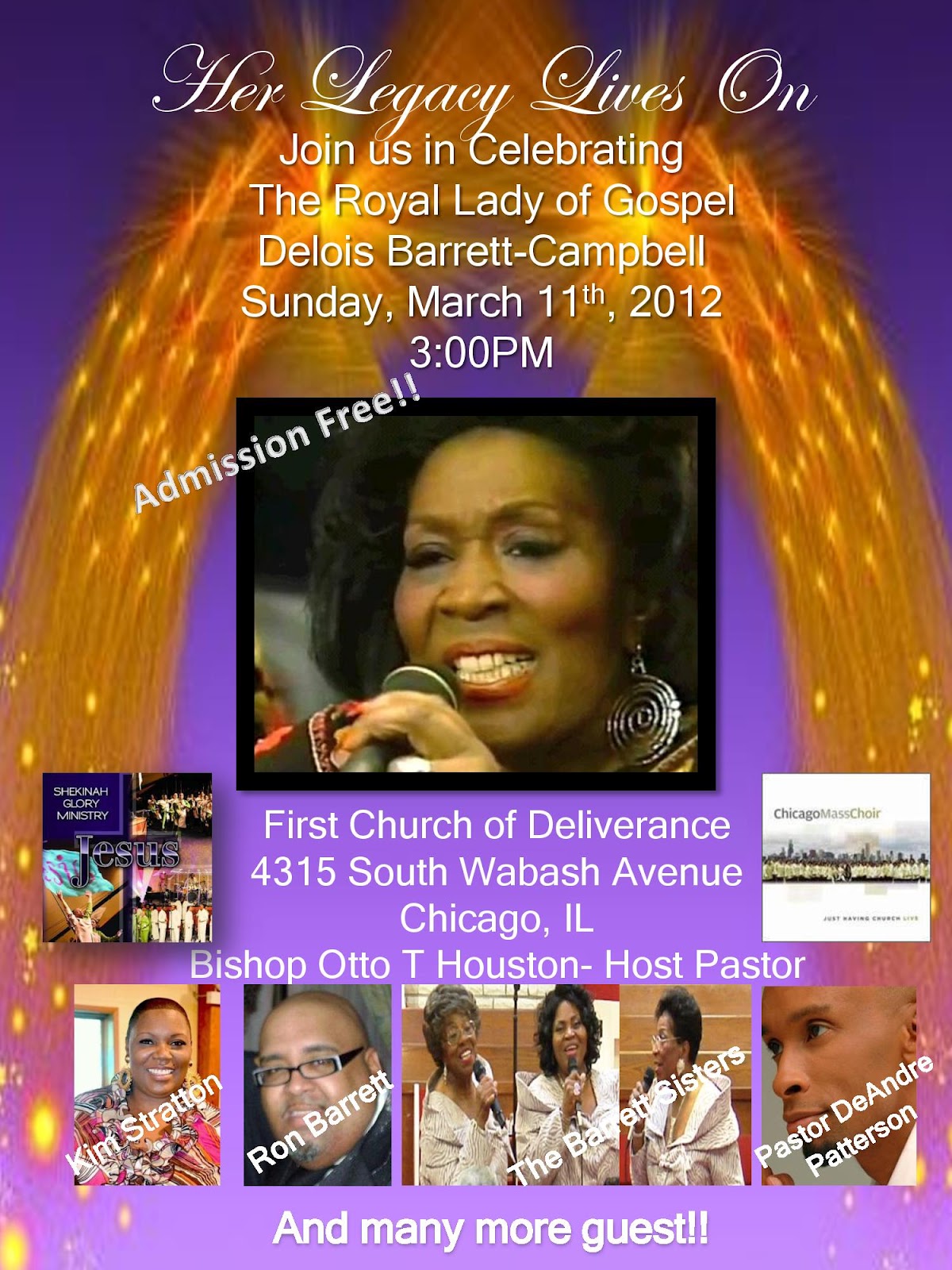 Click flyer to enlarge
On what would be the weekend of her 86th birthday, the life and legacy of Delois Barrett Campbell will be celebrated at Chicago's First Church of Deliverance. Some of Chicago's finest–including Shekinah Glory Ministry, Chicago Mass Choir, Kim Stratton, and DeAndre Patterson–will gather in tribute to the internationally renowned soprano vocalist of the famed Roberta Martin Singers and the phenomenal Barrett Sisters. Admission is free.
Campbell, recognized as "The Royal Lady of Gospel," exchanged time for eternity on August 2, 2011 (see related story). This year, she was honored posthumously at the Stellar Gospel Music Awards, during which new trophies were unveiled bearing her name among the inscriptions of several other gospel greats.
Set for release later this year is a documentary chronicling the life and career of Delois Barrett Campbell and the Barrett Sisters. For the trio, it is a career that spans more than 60 years.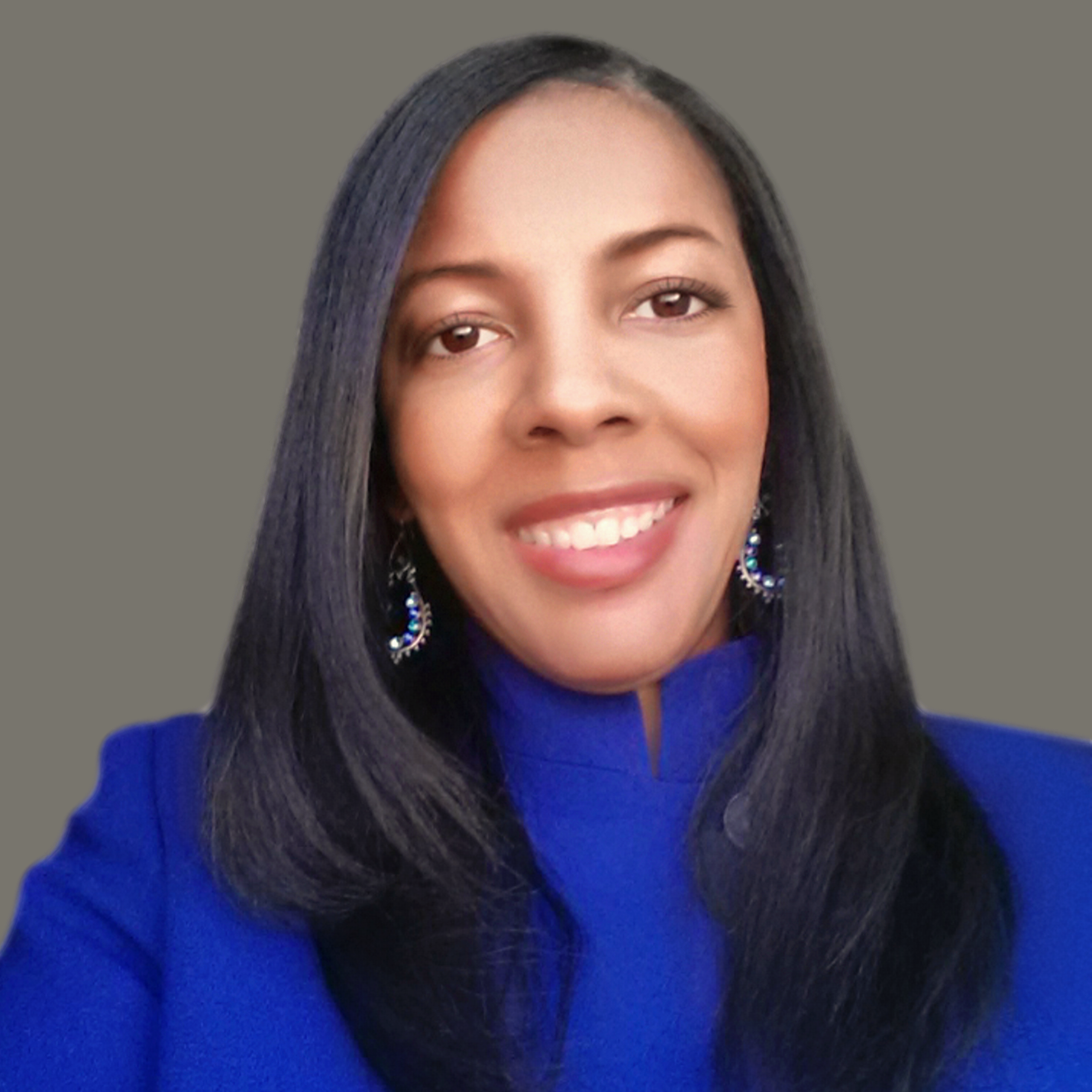 Libra Nicole Boyd, PhD is a musician, award-winning author, gospel music aficionado, and the founder and editor of Gospel Music Fever™. Her commitment to journalistic integrity includes bringing you reliable gospel music content that uplifts and advances the art form. Libra is presently working on several scholarly projects about gospel music in the media as well as gospel music in social movements.