(Orlando, FL) In honor of the late pastor Dr. Zachery Tims,
Jr., his former wife Pastor Riva Tims and their children (Zoelle, Zachery III,
Zahria and Zion) are coming together with others to celebrate his life and
legacy on April 18, 2013. Family, friends, local pastors and others will gather
at The Kingdom Church to remember the late Dr. Tims. He touched thousands
of lives with his preaching and television program. Now, Riva Tims and the
family are planning to establish The Dr. Zachery Tims, Jr. Enrichment Center
to continue his good works.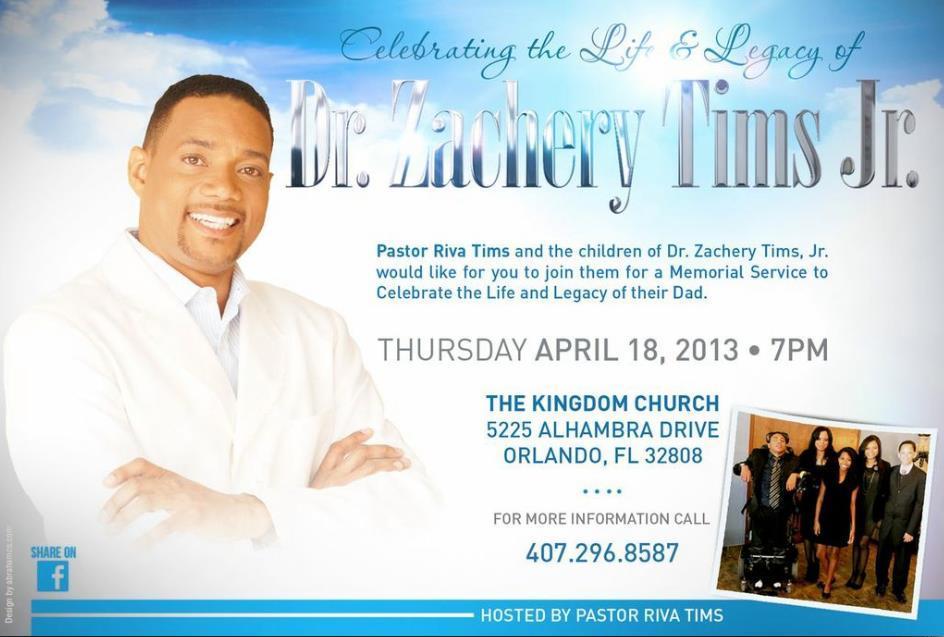 Click to enlarge
The center will function as a retreat oasis for ministerial leaders suffering
from emotional and spiritual burnout and will also serve as a rehabilitation
facility for people struggling with addiction and depression. The center
will allow leaders to recuperate, rehabilitate, rejuvenate and rebound in a
confidential, nurturing environment. The Tims family has a five-year
projection plan to attain funding, acquire property and to hire staff for the
center.
There has been media attention around the Tims family over the last few months.
Recently, Riva Tims and family members were saddened and disappointed when
a popular African-American magazine published an article on the late Dr.
Tims that they felt exploited his legacy with inappropriate graphics and
statements taken out of context. However, Riva Tims has not let negative
news accounts keep her from moving forward in her efforts to perpetuate the
memory of all the good Dr. Tims accomplished when he was alive and the
good he will continue to do in his demise through the enrichment center's
mission to help leaders in crisis.
Thursday, April 18,
2013
For more information,
call (407) 296-8587.
_______________________________
Editor's Note:

GMF was one of the first media outlets to
confirm Pastor Tims' passing in August 2011.
At that time, GMF highlighted his connection to gospel music by noting
that in 2006 he released a music project on the Zion Records label entitled 'Dr.
Zachery Tims Presents' A New Praise. Just prior to his death, he was
the host of the Orlando radio show "102 Gospel Jamz."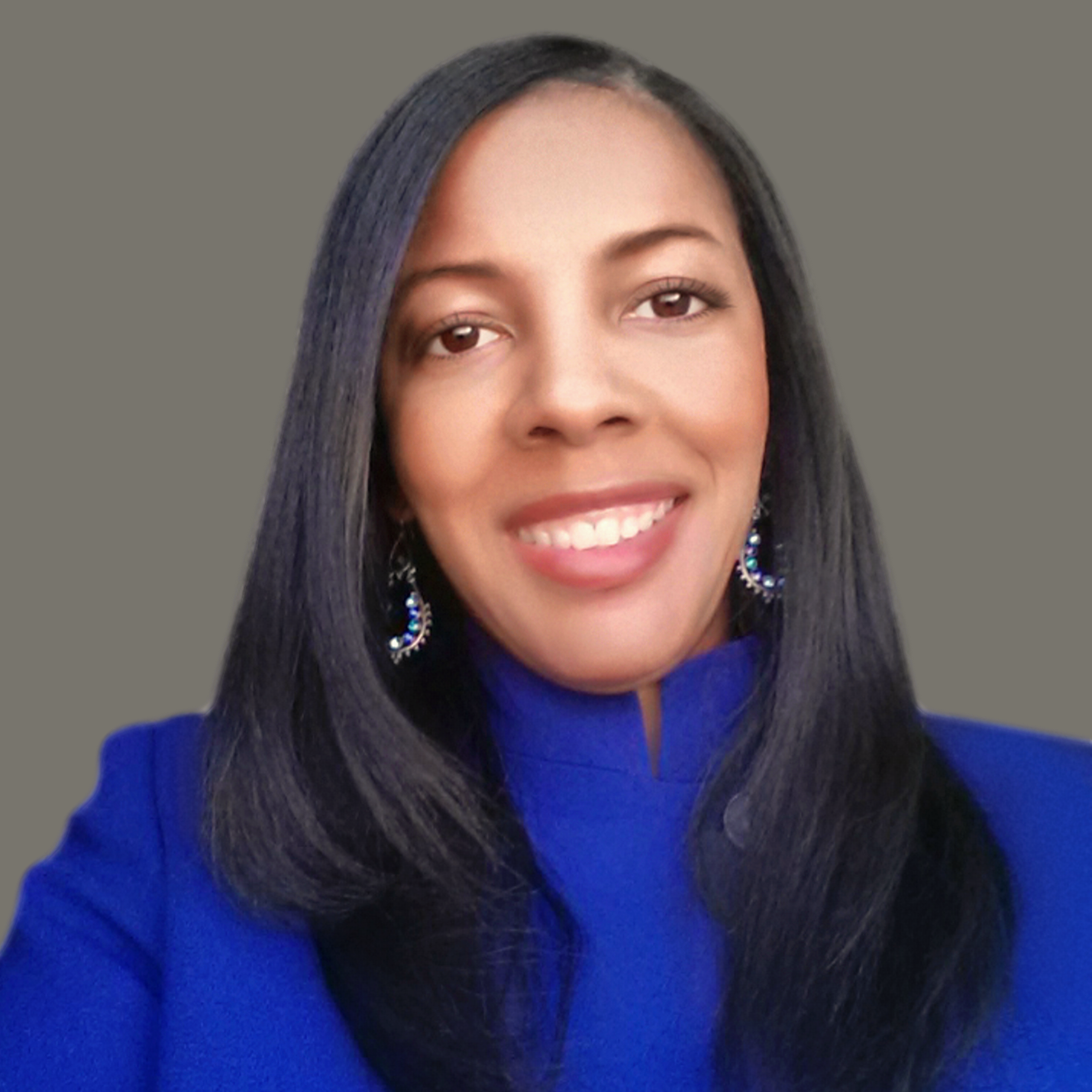 Libra Nicole Boyd, PhD is a musician, award-winning author, gospel music aficionado, and the founder and editor of Gospel Music Fever™. Her commitment to journalistic integrity includes bringing you reliable gospel music content that uplifts and advances the art form. Libra is presently working on several scholarly projects about gospel music in the media as well as gospel music in social movements.