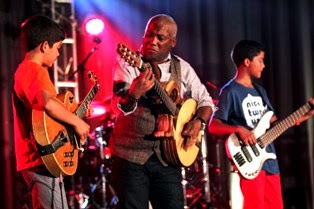 Butler plays with members of the school's first youth band, Freeborn.
(Eersterust, Pretoria) Surrounded by children who danced with joy, Jonathan Butler, recently visited the Tshwane School of Music, of which he is Patron.
Butler visited the South Africa school to pay homage to the children who had inspired him to launch the Jonathan Butler Foundation, the reason why he is in the country this heritage week. The Jonathan Butler Foundation is established to help young people who are at risk by providing them with the means to create and develop a new heritage for themselves. Butler will be an active contributor to the foundation and its work, returning to South Africa as often as his hectic touring and recording schedule will allow. The foundation will roll out several music related programs and art therapy interventions across the country. Some of these have already been implemented in communities such as Eersterust.
While the Jonathan Butler Foundation has been a dream of the international music icon for many years, it was the meeting with Freddy Arendse, founder and CEO of the Tshwane School of Music, that could make a reality.
"I didn't want to die and then have someone suggest 'why don't we do something to remember Jonathan Butler?' I want to create a living legacy while I am still around to contribute to the initiative," said Butler who was visibly emotional while surrounded by all the excited children. "It has taken time to implement this project as it of the utmost importance to work with the right people. Through the Tshwane School of Music, I now have the right team to assist me in making this dream come true."
Aiming to replicate the success of the Tshwane School of Music around South Africa, the foundation is already in discussion with several partners and sponsors.
About the Jonathan Butler Foundation
The main aim of the Jonathan Butler Foundation (JBF) is to be a self-funded organization providing positive intervention to promote access to music and arts education for children. Underlying this, the JBF focuses on helping to prevent kids falling into a life of substance abuse. For more information about the foundation, visit www.jonathanbutlerfoundation.org.za.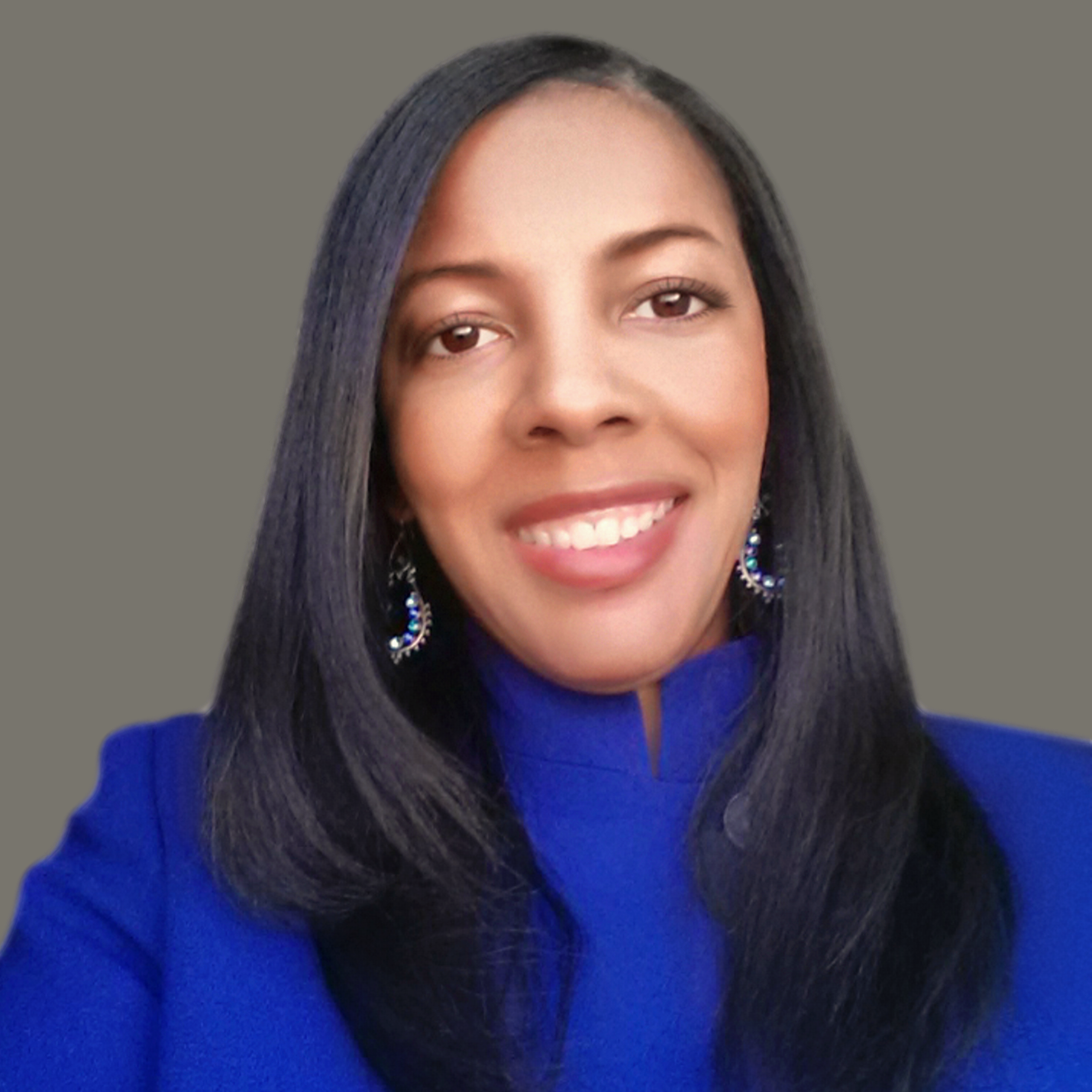 Libra Nicole Boyd, PhD is a musician, award-winning author, gospel music aficionado, and the founder and editor of Gospel Music Fever™. Her commitment to journalistic integrity includes bringing you reliable gospel music content that uplifts and advances the art form. Libra is presently working on several scholarly projects about gospel music in the media as well as gospel music in social movements.