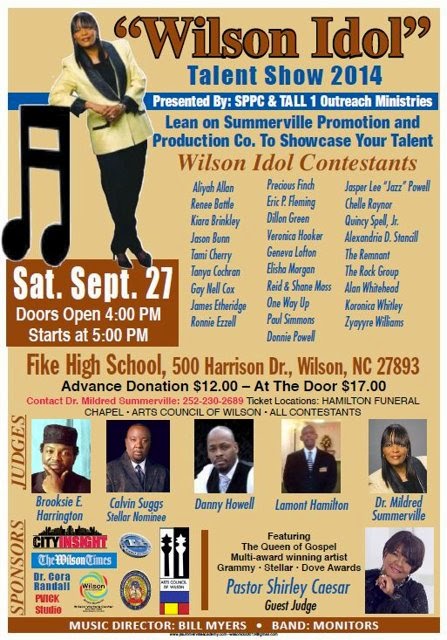 Click to enlarge
Now here's a local competition with national flair.
On September 27, twenty-eight talented Wilson Idol hopefuls will vy for the chance to win $1000, a trophy, an appearance in the onstage production of award-winning Mildred Summerville play "Spare the Rod, Spoil the Child," and an opportunity to perform for the Queen of Gospel, Pastor Shirley Caesar.
Here's the topper: Gospel's queen will be there in person as guest judge. The 11-time Grammy winner will be joined by fellow judges Dr. Brooksie Harrington, Calvin Suggs, Danny Howell, Lamont Hamilton, and Dr. Mildred Summerville.
GMF's Libra Boyd and Justin Barbour will serve as the hosts for the evening.
The Wilson Idol talent show is sponsored by Summerville Promotion and Production Company to give residents of Wilson, NC (ages 10 and up) an opportunity to showcase their talents in the areas of solo music, band/group music, dance/step, and acting. The first Wilson Idol competition was held last year, and the WTT Majestic Choir earned top prize.
Regarding the event's purpose, Dr. Summerville expresses:
Wilson is where I was born and raised, giving it a special place in my heart. I have a great passion to reach out and save the youth through innovative ideas. I believe that when children are given an opportunity to express themselves through performing arts they attend school more regularly, earn higher grades and test scores, have better social and communication skills, have better relationships with their parents, and have higher self-esteem. My mission is to encourage all Wilson County students to stay in school (graduate) and to further their education or enroll in post-secondary [institutions]. Additionally, Wilson Idol is designed to bring unity in the community by building a solid arts foundation that will serve all ages and ethnicities through the performing arts.
Event Details
Saturday, Sept. 27, 2014
5pm (doors open at 4)
Fike High School Auditorium
500 Harrison Drive
Wilson, NC 27893
Tickets are $12 in advance ($17 at the door) and can be purchased at Hamilton Funeral Chapel, Arts Council of Wilson, and from all contestants. For more information, contact Dr. Mildred Summerville at 252-230-2689.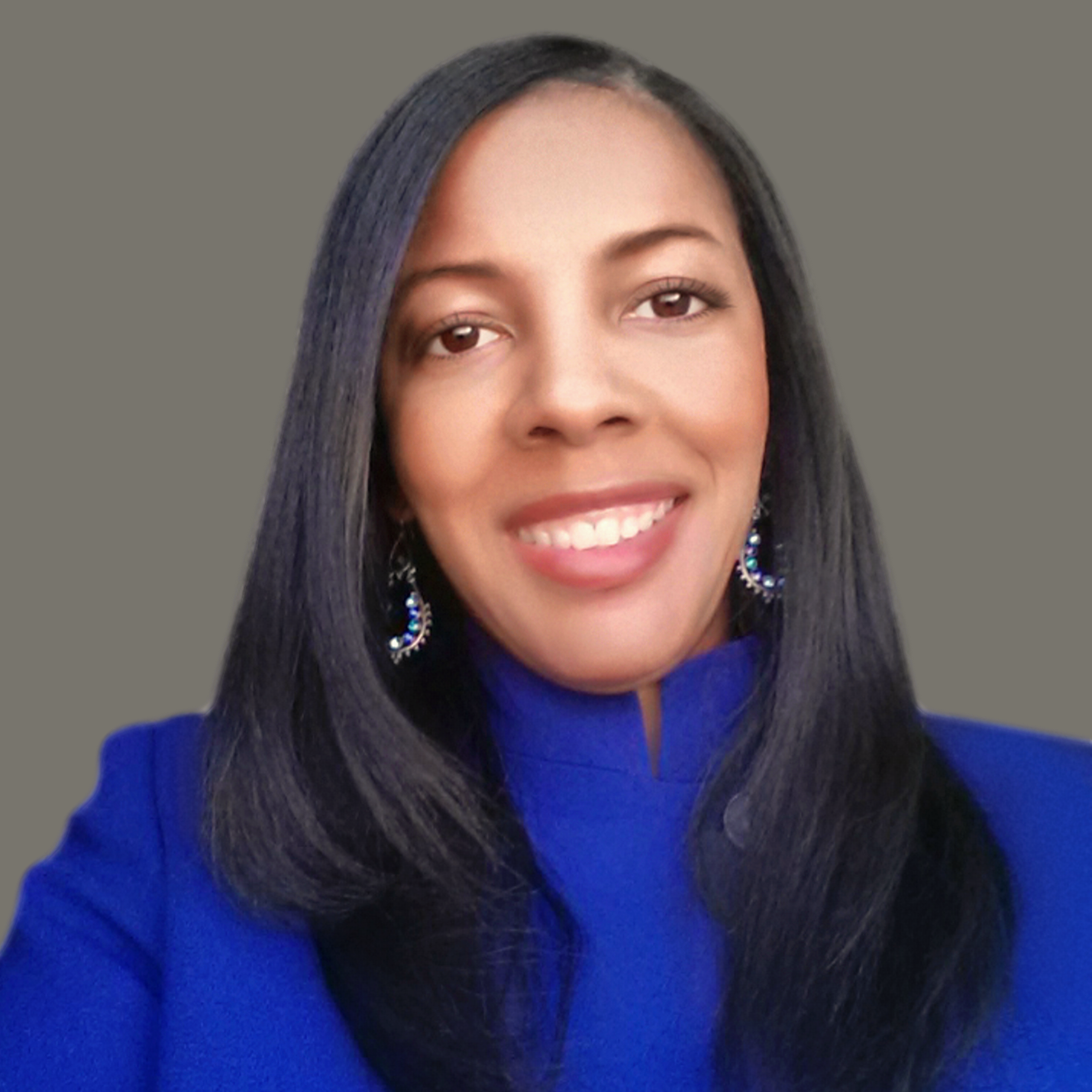 Libra Nicole Boyd, PhD is a musician, award-winning author, gospel music aficionado, and the founder and editor of Gospel Music Fever™. Her commitment to journalistic integrity includes bringing you reliable gospel music content that uplifts and advances the art form. Libra is presently working on several scholarly projects about gospel music in the media as well as gospel music in social movements.