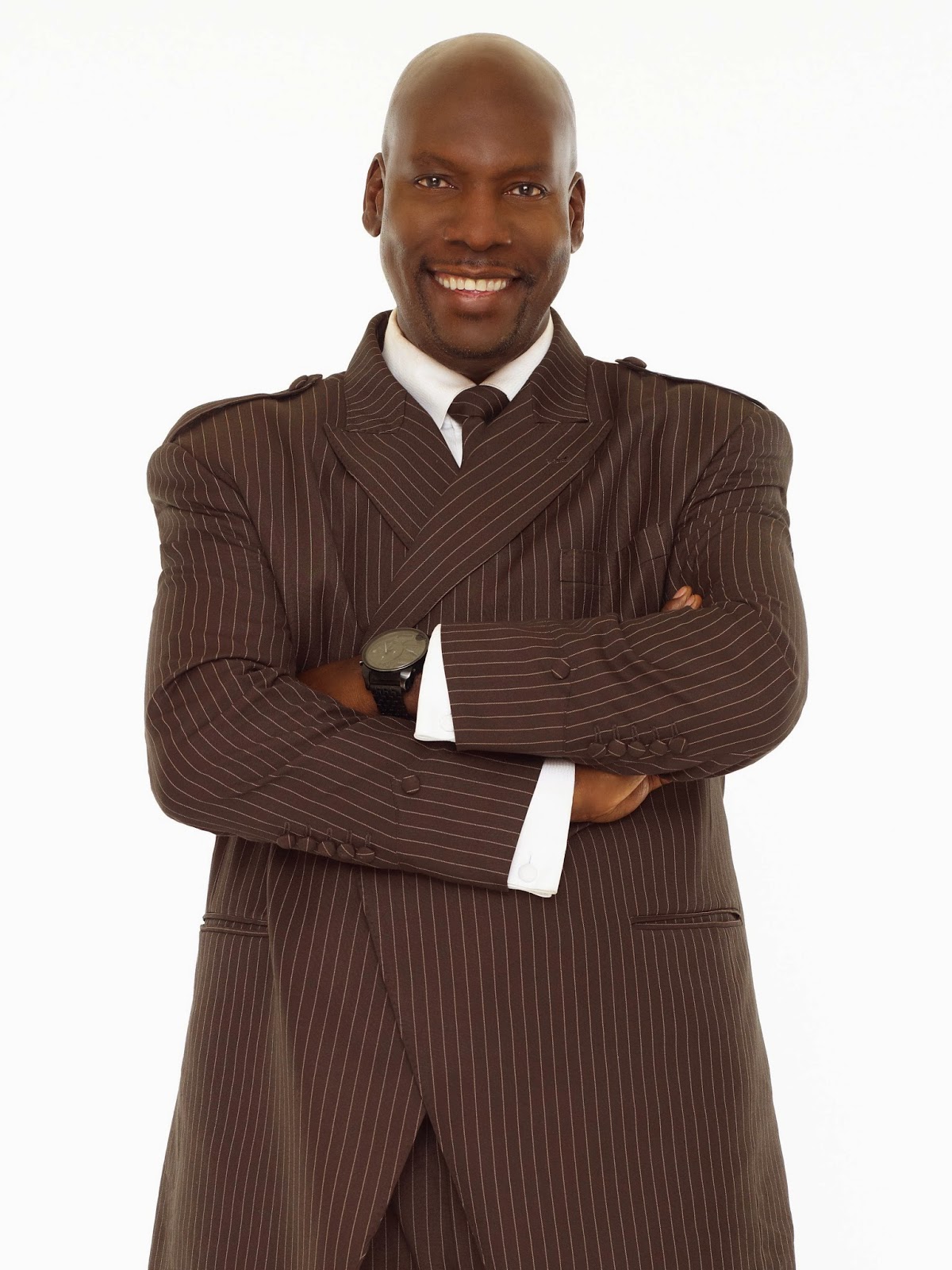 By Libra Boyd
Gospel Music Fever
Multi-award–winning musician, producer, songwriter, author, pastor, and motivational speaker Ben Tankard knows the path to success, the value of hard work, and the significance of a supportive family system. During the first season of his family's hit reality show on Bravo, Thicker Than Water, viewers got to tank up on the Tankards, taking note that although everyday isn't peaches and cream in the "Tankard Palace," blood really is thicker than water. 
Season two features more of the trials and triumphs of the self-proclaimed "Black Brady Bunch" family of Ben, wife Jewel, and children Brooklyn, Britney, Benji, and Cyrene. This go round, they're joined by Ben's oldest son Marcus and wife Tish, who return to Tennessee and are embraced by everyone, except Britney.  GMF's Libra Boyd talked with Ben by phone to find out more about what's in store for the upcoming season, his response to the show's critics who say the show reps more vanity than Christianity, and his forthcoming musical project, Full Tank 2.0.
Libra: Thicker Than Water amassed ratings that the Bravo Network had not experienced with its other shows. What keeps people watching the series?
I believe [it's] because it's everybody's family. You can find somebody in the Tankard family that reminds you of somebody in your family. We have been adopted and embraced. Every Sunday night, people just gather around with their meals and their family. They pick the show apart and say, "That reminds me of Uncle Joe," or, "That reminds me of our oldest daughter. She wrecked the car, too." People can relate. It's just like when you're in concert, you do a much better performance if you can get the audience involved and singing with you, with your songs. You're not just a performer trying to impress them, but you get them involved and they feel like they're part of your performance. I think that's what we've been able to accomplish with Thicker Than Water as a TV show. 
Libra: One of the biggest criticisms of the show has been the emphasis that your family appears to place on wealth. Some critics have called it vanity; some have called it greed. Bravo TV as well as EEW Magazine quoted you as saying, "If you don't get rich, you're not really taking advantage of Him (Jesus) hanging on the cross." That was in response to a question that was posed to you about prosperity and how that's depicted on your show. Say more about what you mean. 
It's a long-standing debate as to if God wants you to be blessed or not. I try not to engage in battles that don't matter. We can agree to disagree. I came from a very, very poor background. If you know me, you know that anything that I talk about wealth-wise is in the form of a testimony. I was born and raised in Central Florida and we were on public assistance, welfare. Didn't have a car; walked five miles to school. Used to shovel chicken manure on a farm. I thought my way out of that poor environment would be professional basketball because I was 6'6″ by the time I was in the 6th grade. I pursued basketball as a way of getting my family out of the ghetto, but I really had music in my heart. I was a tuba player in the band, and a drummer. When I got ready to graduate from high school, I had thirty scholarships for basketball and twenty-five scholarships for band. I wanted to take the music scholarship, but I was highly encouraged to take the basketball scholarship by my folks because they wanted me to go pro and somehow get them out of the woods.  I went to college on a basketball scholarship and pulled out after one year to go pro. Went pro and did pretty good one summer, but I got injured on my way to the NBA. That brought me back to church; God anointed my hands to play….Here comes all these fifteen gold and six platinum albums. I'm able to really become wealthy through what I really like doing, which is music. Whenever I testify and say, "Look what God did. He gave me a couple of airplanes; He gave me a mansion," it's from a context of, "Look where I was. Look what He's done. I give Him the credit. God did this, I didn't. He can do the same thing for you if you want." Most people–some people–don't agree with that, but I'm sticking to my story. If you want it, God can give it to you. If you don't want it, you don't have to have it, but if you do want it, it is possible if you want to have a higher lifestyle. It happened to me and God is not a respecter of person.
Libra: You're certainly making no apologies for your lifestyle and the way that the Lord has blessed you. With that said, will these criticisms somehow be quelled in the upcoming season? Will we see as much emphasis placed on wealth?
I think this season, you're going to see more of the work that goes behind our being successful. The first year you saw the testimonies, but you didn't see how we get there. This year, you get to see me take my son back to the chicken farm and shovel some chicken manure for a day to see where I came from. This year, you get to see how Jewel has a 16-hour workday of doing financial consulting with people, trying to get them out of debt. You get to see the works behind what makes us successful.
Libra: What other insights will we gain into the Tankards this season that we didn't have last season?
A lot of celebration. I'm celebrating turning 50 this year! When you turn 50, sometimes the light goes on in some areas. For me, it was in the area of health. Having been a former pro athlete, I kind of got away from the exercise that I should have and my proper eating habits. Being successful enough to eat a steak everyday doesn't mean you need to. I gained a lot of weight and got a little slow. Turning 50, I increased my workout and started drinking those eight glasses of water. I'm more health conscious, and I'm getting the family more health conscious as well. Also, [I'm] celebrating 25 years in the music industry. We're having a big shindig that's aired on the show of me celebrating 25 years in music and all those relationships over the years that I was able to participate in. It's just a blessing. This kind of shows you the whole story behind the Tankards.
Libra: Who is going to surprise us the most this season on Thicker Than Water?
I think my oldest son, Marcus, who you didn't see a whole lot last time. First season, he came in at the latter episodes with the wedding. Him and his wife, they have come back to Tennessee. They finished a missionary assignment that they were on in Missouri and they are back in Tennessee, so you'll get to see some surprises from them. You're going to be surprised at what's going on with Britney and Benji and his wife, Shanira, as well. I don't want to be a spoiler, but they are really going to bring a smile to your face this year.

Libra: Tell me this. You and your wife, you're not only devout Christians, but you're pastors of a thriving congregation. What impact do you believe reality shows like yours have on the unchurched?
I think that they get to see that being a Christian is not a holier-than-thou episode that just happens on Sundays. Being a Christian is a way of life. The Christian walk really is developed between Sundays. At church service, it's easy to stand up at church and say, "I'm victorious. I'm the head and not the tail." You've got other believers standing right beside you singing praise and worship songs. Everybody's a winner at church, but being a real Christian happens between Sundays. We encourage our people to watch our lives on television because you get to see how we incorporate God in our life past Sunday and into our everyday life. That's what being a Christian is all about. Not just Sunday morning.
Libra: Let's shift to your new gospel jazz CD, Full Tank 2.0. Tell us about it.
[It] will be released in February. We've got Shirley Murdock singing "I'll Take You There." We've got Kirk Whalum doing a duet with me, an MLK tribute called "Reach Out and Touch Somebody's Hand,"–an old Diana Ross cut. You're going to love this record because it's so relevant to what's going on in life today.  My music is more (pause) I call it the backdrop for your life. [With] my music, you can [put] it on with whatever you're doing and it helps you do whatever you're doing better. [Because it's] instrumental, it doesn't take away from your thoughts. You can put it on while you meditate, or while you're cooking, cleaning the house, driving, planning a family… (laugh)
Ben concluded our time together by reminding everyone to watch to the new season of Thicker Than Water, starting this Sunday night, January 4, at 9pm ET on the Bravo Network.  He also invites you to reach out to their family via their Twitters. "We are very approachable people," he adds.  Finally, he drops a word of encouragement just for families.

"Communicate with each other and don't give up on each other," he says. "Sometimes family will take one little thing, and fall out with each other, and say, 'I'm not speaking to them any more.' We believe that even though you disagree on some things, you can look for something good in that person and use that as something to build on and stay in contact with them. Come on, have lunch with them. Don't disconnect–fight for your family! Keep on dreaming for big things."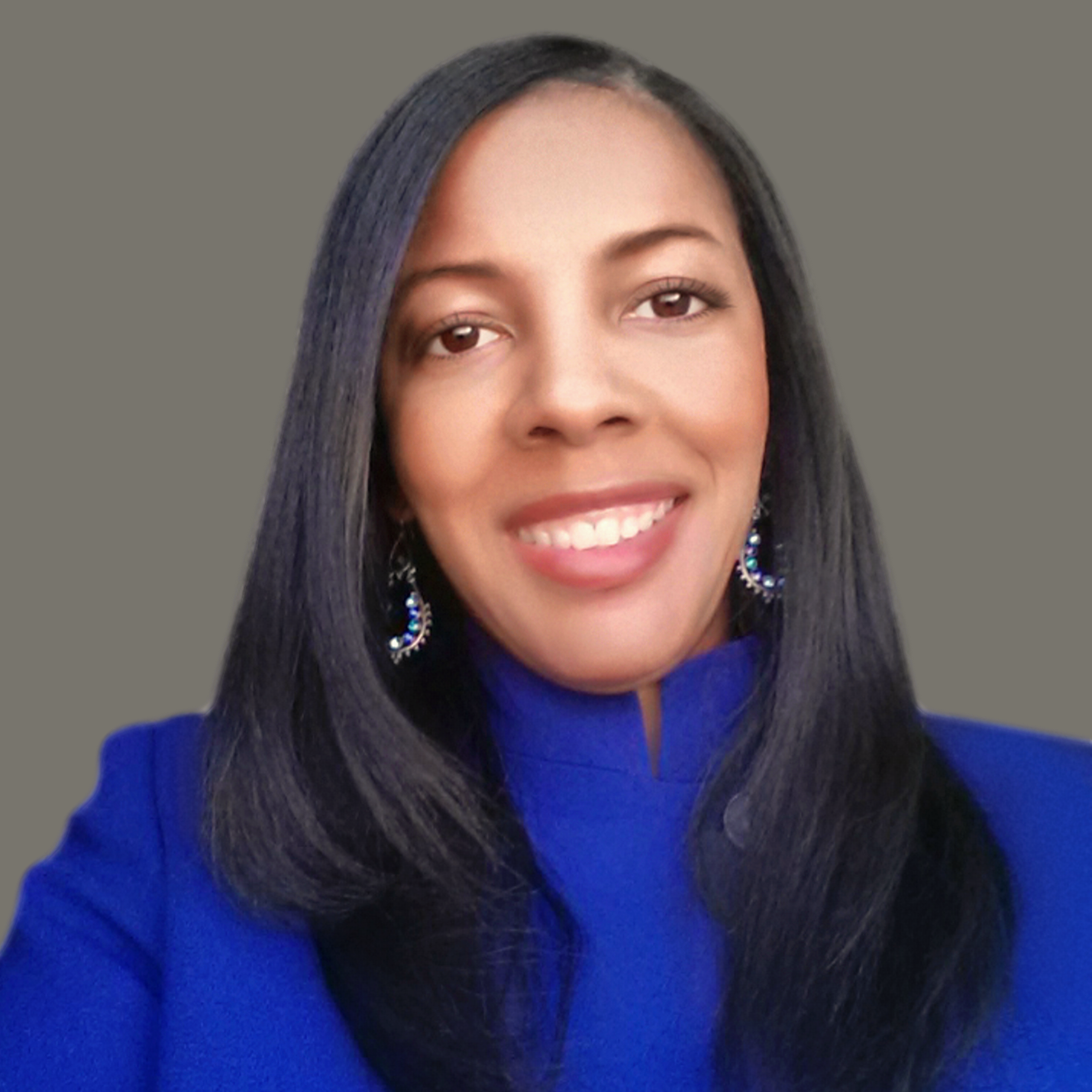 Libra Nicole Boyd, PhD is a musician, award-winning author, gospel music aficionado, and the founder and editor of Gospel Music Fever™. Her commitment to journalistic integrity includes bringing you reliable gospel music content that uplifts and advances the art form. Libra is presently working on several scholarly projects about gospel music in the media as well as gospel music in social movements.