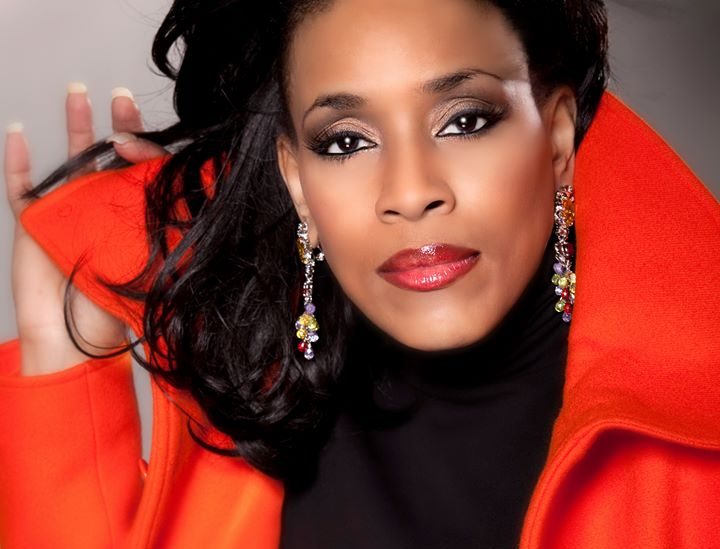 By Libra Boyd
Gospel Music Fever
Vickie Winans' voice, smile, and personality have one thing in common: they are all larger than life.  All three have endeared her to fans across the country, allowing her to maintain the momentum of a music career that spans three decades.
Despite not having released an album in several years, the award-winning singer of such hits as "We Shall Behold Him," "Shake Yourself Loose," and "Long As I Got King Jesus" remains in demand, nearly as much for her side-splitting humor as for her uplifting, high-energy concerts.  Her travel and performance schedule are rigorous.  In fact, when we talked by phone yesterday afternoon, the 62 year-old songstress was waiting to be picked up from the airport after a trio of weekend concerts in Massachusetts and Pennsylvania.  This Saturday, she is headed to North Carolina to headline a concert dubbed, "Bling, Sing, Laugh Til You Scream."  As far as the bling is concerned, Winans, who manages herself, confessed to me that between now and this weekend, she will have to carve out time to make custom pieces of jewelry to showcase and sell at her concert.  While she and I laughed and talked–I did most of the laughing and she did most of the talking–she spoke about the legacy of her friend Dr. Bobby Jones, her knack for making people laugh, her jewelry line, and the big opportunity she's giving aspiring singers in all 50 states. 

Libra:  Vickie, just last month, the finale of BET's Bobby Jones Gospel aired, and you had the distinction of being one of the show's final performers, helping to send off the longest running original show in cable TV history with "We Shall Behold Him."  What was that like for you personally, helping to close that chapter in TV history?

Vickie: You know what?  That's the very first song I sang when I was first on [his] show.  Being able to close [the finale] out with the song that opened my career–I mean when that song came out in 1985, it was my very first hit, and I ain't looked back.  [Bobby] was a blessing to me when I first came out, so it was a blessing to be able to celebrate his next chapter.  He was so successful, [and] you know he just doesn't stop.  I don't know what he's running on!  I've never seen anyone like him.  They say that about me, but Honey I'm like, 'Okay. All right…I need to be tryin' to retire in a minute!' (Laughing)  But it was a happy and sad moment; I cried in the back. 
Libra:  I have to digress and ask, have you always been the comedian among your family and friends?

Vickie: Girl, you know it.  Clown.  Class clown.  How [are you] the class clown and the valedictorian?  That's what I wanna know!  I was the class clown and valedictorian of the same class!  There were 12 kids in my family, and my daddy had a really outgoing personality, so I think I just got hit.  He had a big smile, and everybody tells me I have a big smile.  All my sisters and brothers got big smiles, all my nieces and nephews, grandkids…everybody!  We're hit with all these teeth–and it's expensive when you get old because they go to falling every which way and you gotta keep 'em in.  I told my daddy, 'Man, your smile is so big, your gums just run out!'
Libra:  (Laughing) See, this is the unique aspect of your concerts.  You not only sing, but you make us laugh!  Now you even have a jewelry line that you showcase.  Tell us about your jewelry. 

Vickie: Yeah...you try to make it a 'line,' but when you're going as fast as me Chile, you just make jewelry and sell it! I make it myself. Handmade. By myself. I can't keep up [with the demand].
Libra:  Is every piece a custom piece?

Vickie: Oh yeah!  I make them all right out of my head–necklaces, earrings, and bracelets.  You know I'm a clean freak; I keep my house clean.  But baby you turn that corner and go in that office–Lord Jesus!  I've got over a million beads and they're everywhere…and I sit [at home and make my jewelry] at night when I get done with all my contract stuff….I just got back from China, trying to get [my line] launched.  I owned a jewelry store, and it got to be so busy that I couldn't handle it, so I closed it.  But I still love jewelry, so I make jewelry and sell it.  I do it to better myself, to better my church, to better my life, to better my children and their children, and to better my homeless foundation.…You know, people named me The Hardest Working Woman [in Gospel].  I didn't name me that.  I just looked up and somebody said, 'Here comes the hardest working woman–'  I said, 'The what?  How come y'all don't give me no real nice names like they gave Dorinda–The Rose of Gospel?  And Shirley Caesar–The First Lady of Gospel.'  But it's a compliment! 
Libra:  It certainly is.  Being called The Hardest Working Woman in Gospel is a compliment and a testament to your work ethic.  It's amazing and it's inspiring to other people who are trying to wear many hats successfully.  And since you are extremely busy, what else is going on that you want to make sure our readers know about? 

Vickie: Well, I am getting ready to put out something so big for people who don't get the opportunities that I get.  I'm going to all 50 states, holding auditions, selecting the top ten singers [in each state], and doing a compilation CD featuring those singers.  I'm calling it 'She Gave Us A Chance.'  So it will be Vickie Winans Presents: Michigan Sings Gospel, Vickie Winans Presents: New York Sings Gospel, Vickie Winans Presents: Ohio Sings Gospel, and so on.
Libra:  So to be clear, there will be a total of 50 CDs – a CD representing each state – and on each of those CDs will be ten artists from that state.

Vickie: Yes, the top ten artists who win the auditions in each state.  And the ones who don't win, that doesn't mean the end for them.  They will be in the videos, they will be background singers–they will be used in whatever we do with that particular album.  And we're going to use producers who are not already [exposed].  And you know I don't put out no junk tracks!  You like that idea?
Libra:  I love that idea!  Is this for 2017?

Vickie: Naw Girl!  I anticipate starting this the first of September.  What would I be waiting on?  Old as I am, I don't even buy green bananas; I might not have time to see 'em get ripe.  I'm starting in September!
Libra:  (Laughing)  You know, this is such a fitting way to finish our conversation, because we began by talking about Dr. Jones and his platform.  Even though you're using a different medium, you are doing the same thing: giving people opportunities and a platform for their talents.

Vickie: I try.  I believe that when you are successful, you should reach back and pull as many people as you can over, and I can't wait!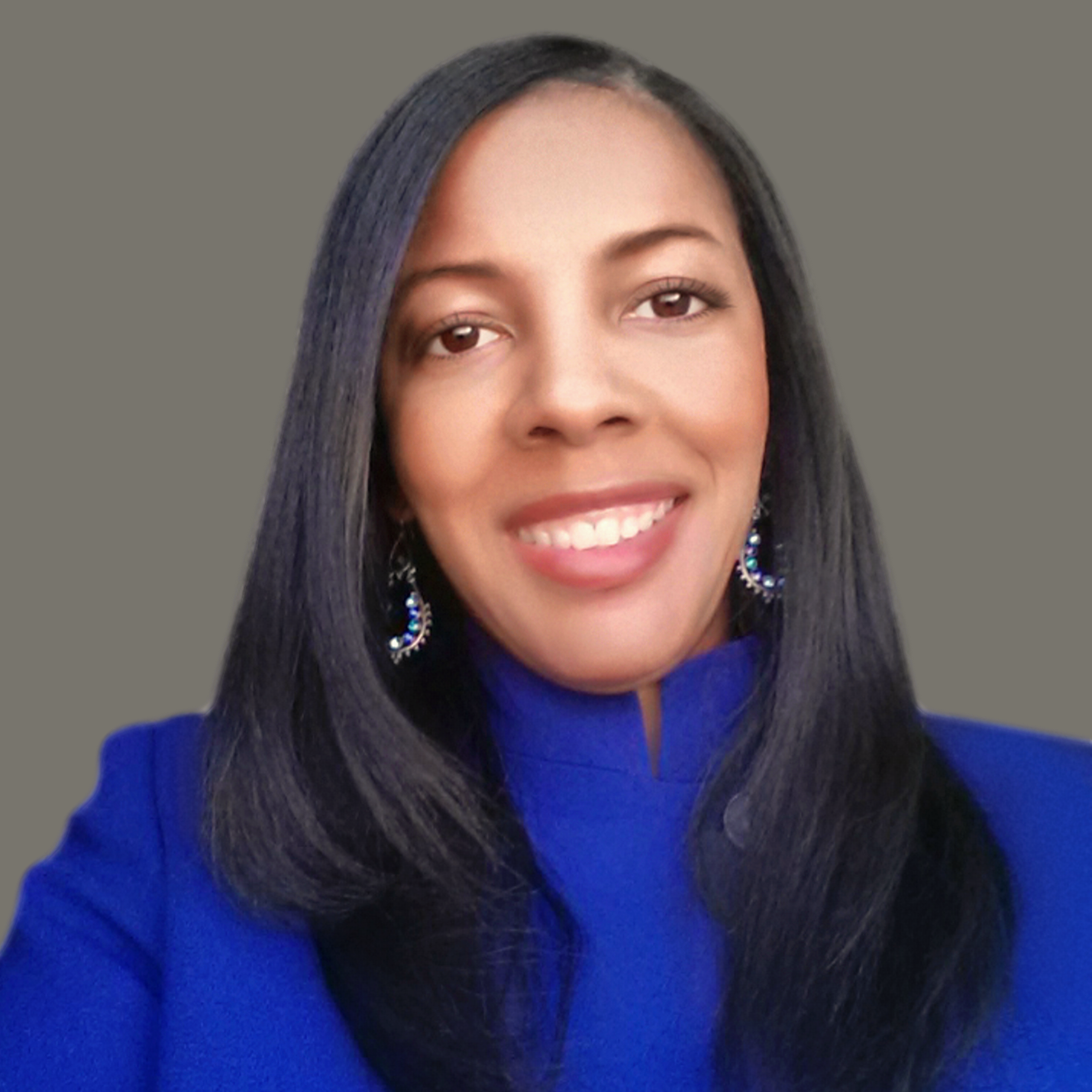 Libra Nicole Boyd, PhD is a musician, award-winning author, gospel music aficionado, and the founder and editor of Gospel Music Fever™. Her commitment to journalistic integrity includes bringing you reliable gospel music content that uplifts and advances the art form. Libra is presently working on several scholarly projects about gospel music in the media as well as gospel music in social movements.