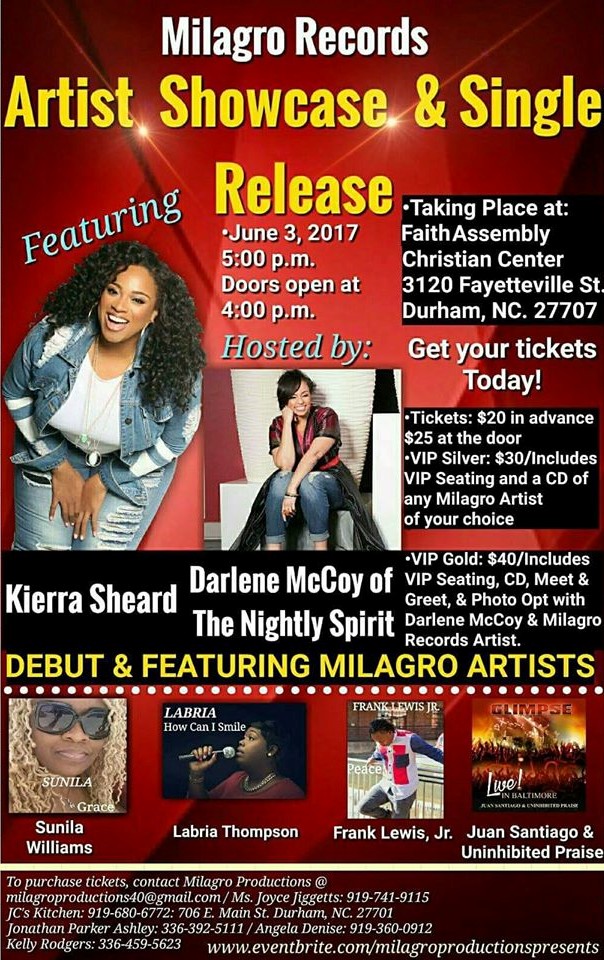 (Durham, NC) – May 22, 2017 – Many in the Gospel music industry are familiar with Juan Santiago
as the leader of the gifted Gospel ensemble Juan Santiago & Uninhibited Praise (JSUP). The group is known for presenting sacred music with exquisite harmonies and God-focused lyrics. Now the head of JSUP is embarking on a new venture as he launches a record label called Milagro Records. Santiago will be showcasing his label's talented artists at his upcoming Artist Showcase & Single Release Party. The event will celebrate the start of the label as well as the release of three singles by Milagro's artists on 
Saturday, June 3, 2017 at 5 PM,
 at Faith Assembly Christian Center located at 3120 Fayetteville St. in Durham, NC.
Hosted by Radio One's Darlene McCoy, the Artist Showcase & Single Release Party will also feature GRAMMY Award Winner Kierra Sheard. Doors will open at 
4 PM
 and the evening will include performances by Milagro Records artists Juan Santiago & Uninhibited Praise, LaBria Thompson, Frank Lewis, Jr. and Sunila Williams. Tickets can be purchased through 
Eventbrite.com
 or by contacting Milagro Productions at 
[email protected]
.
Santiago is excited about the event, his artists, and the launch of his new venture. Recognizing the fact that some record label deals are not advantageous to artists, he launched his record company because he wants to offer gospel artists the opportunity to sign with a label that truly puts the artist first. "It's important to me that artists are treated fairly," Juan states. "As an independent artist, I know the struggles that come with being an indie artist and I want to offer something at Milagro Records that artists would not be able to find elsewhere. My prayer is that God will use Milagro Records to open doors for artists so that His music can move forward."
It's with that heart and spirit that Juan signed three artists to Milagro. The first artist he signed was LaBria Thompson. Born in Hattiesburg, MS and raised in Marietta, GA, LaBria is a worship leader, songwriter and songstress who has sung background vocals for Gospel artist Marjane Parks. An ordained minister, LaBria just celebrated one year of healing from lupus. It's with that testimony in mind that she is releasing her new single, "How Can I Smile."
Frank Lewis, Jr., another new artist on Milagro Records, has been playing the piano since the age of nine. That talent found him playing at a number of local churches as a youth. An exceptional vocalist, he made it to the second round of FOX's American Idol and participated on BET's 

Sunday

 Best and NBC's The Voice. Flaunting a soulful sound, the Dallas, TX resident is a gifted songwriter as well. His first single is entitled "Peace." The track, co-written by the artist himself, was inspired by challenges he endured and the peace he found in the midst of it.
Sunila Williams is Santiago's sister and is a new artist on his label as well. Hailing from Buffalo, NY, she has been singing most of her life. She belted out songs in the choir at Holy Temple COGIC and sang in the state choir as well. A former background singer for Kathy Burrell, sister of gospel singer and Pastor Kim Burrell, Sunila also led the song, "My Hiding Place," on JSUP's Naro Group Presents Juan Santiago & Uninhibited Praise, Ultimate Worship Experience. She will be dropping a new single as well entitled "My King."
Juan's own group, Juan Santiago & Uninhibited Praise, will be ministering at the event, too. Formed in 1995, the ensemble features singers from all over the east coast that initially included college students and ministry leaders. Since the group's start, they've released 
Naro Group Presents Juan Santiago & Uninhibited Praise, Ultimate Worship Experience
 and are currently working on a new record. Also signed to Milagro Records, JSUP will be dropping a new single, "Glimpse" (
see GMF's review here
), produced by GRAMMY and Stellar Award Nominee, Damion Murrill.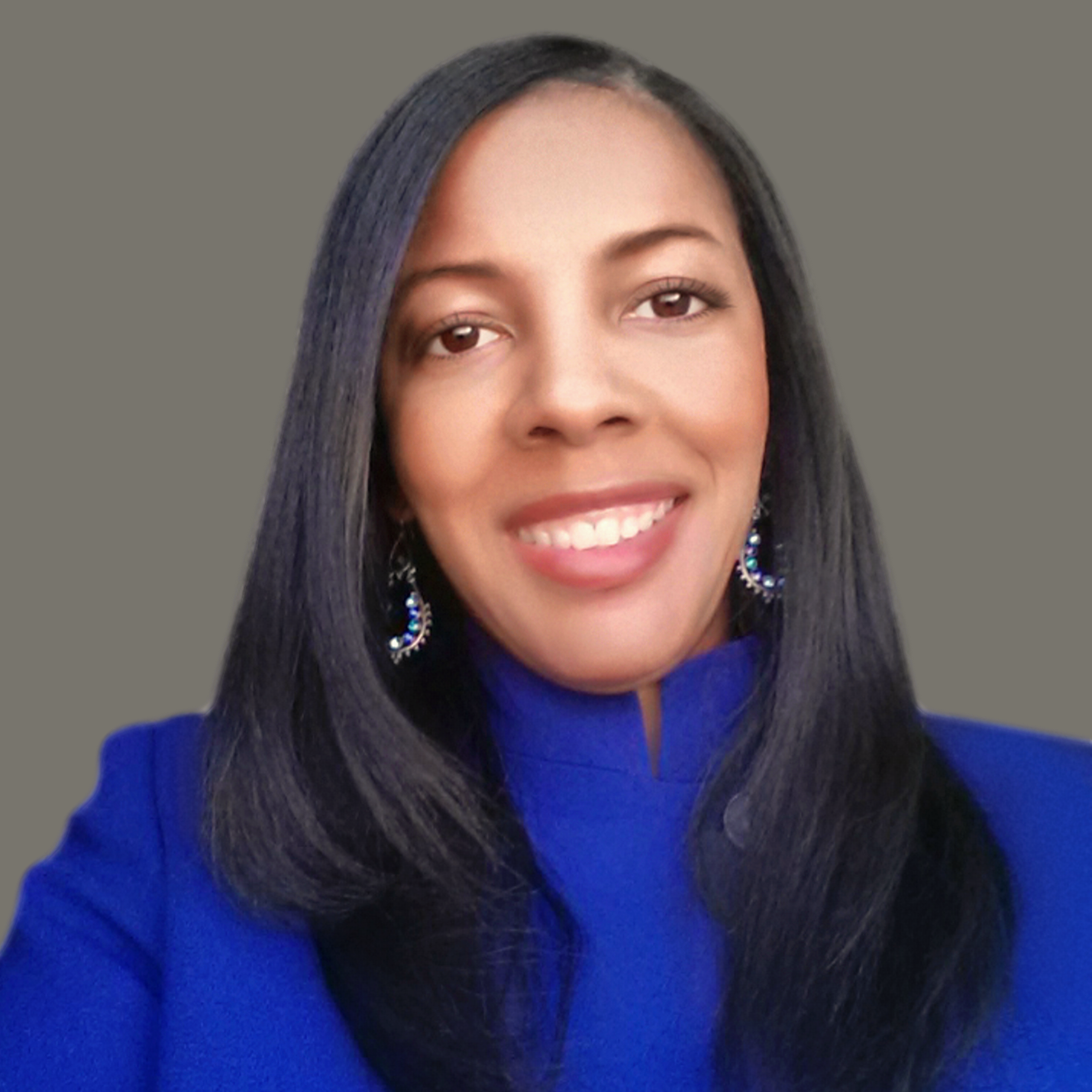 Libra Nicole Boyd, PhD is a musician, award-winning author, gospel music aficionado, and the founder and editor of Gospel Music Fever™. Her commitment to journalistic integrity includes bringing you reliable gospel music content that uplifts and advances the art form. Libra is presently working on several scholarly projects about gospel music in the media as well as gospel music in social movements.