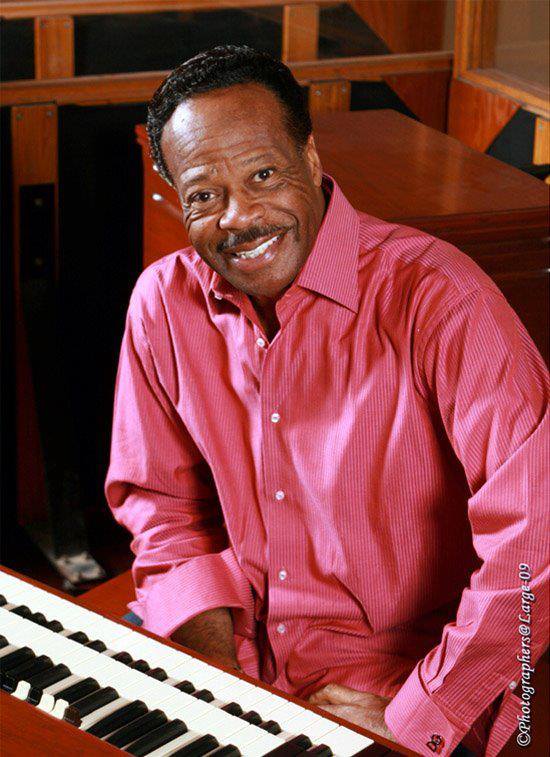 By Libra Boyd
Gospel Music Fever

Edwin Hawkins, hailed widely as the Father of Contemporary Gospel Music and arguably most recognized for arranging the quintessential version of "Oh Happy Day," died today (January 15) at his home in Pleasanton, CA, after a bout with pancreatic cancer.  He was 74.

On January 11, the legend's family requested prayer for him and stated that "all official updates [would] come from the official social media accounts of Edwin and his management team only."  Still, today's news of his death swiftly saturated social media through fans and other reliable sources.  Several media outlets hastened to share the news as well.  GMF delayed sharing the difficult news with its readers, out of respect to the family and management team in the immediate hours following the singer/songwriter/arranger's transition.

In the official statement, the Hawkins family said,
It is with deep sadness that we announce the passing of Dr. Edwin Hawkins – a celebrated artist, innovator, and music icon.  Though he will be greatly missed the world over, the message of love, life, and encouragement that he incorporated into his music gives us all the same hope that we'll join him in heaven and sing `Oh Happy Day.'

Hawkins was the leader of the Edwin Hawkins Singers and a member of the Hawkins Family, comprised of his siblings Walter, Carol, Feddie, Daniel, Lynette, and other relatives.  

In 1968, Hawkins and the Northern California State Youth Choir COGIC (a choir he started with the assistance of Betty Watson) released an album, Let Us Go Into the House of the Lord, hoping to sell a few hundred copies at area concerts.  The album included his arrangement of the 18th century hymn "Oh Happy Day."  In 1969, Buddah Records re-issued "Oh Happy Day" as a single from the Edwin Hawkins Singers.  The song became an international hit (charting in the US and several countries in Europe), earned Hawkins his first of four Grammy Awards, and reportedly sold seven million copies.  Accordingly, "Oh Happy Day" sits on The Recording Industry Association of America and National Endowment of the Arts Songs of the Century list, right between John McCormick's "The Star Bangled Banner" and Jerry Lee Lewis's "Great Balls of Fire."

In addition to an extensive and accomplished recording and performance career, Hawkins and his brother Bishop Walter Hawkins are the founders of the Edwin & Walter Hawkins Music and Arts Love Fellowship Conference, now entering its 39th year.  Bishop Hawkins passed in 2010, also of pancreatic cancer.

GMF joins countless others around the world in extending heartfelt condolences to the Hawkins family during this difficult and emotional time.

Celebration of Life services will take place February 6 and 7, at Harbor Light Church in Fremont, CA.  Services begin at 7 PM PT nightly and will stream live on Hawkins' Facebook page (@Iamedwinhawkins).  Donnie McClurkin, Marvin Winans, BeBe Winans, Beverly Crawford, Anita Wilson, LaShun Pace, Ted Winn, Melonie Daniels-Walker, Chrystal Rucker, BSlade, Chrystal Rucker, Minister Carole King, Tibari, and Bishop Yvette Flunder are among the artists scheduled to perform.  Read more about the Celebration of Life services here. 

In lieu of flowers, the family requests that you make donations to Music & Arts, Inc. at www.paypal.com.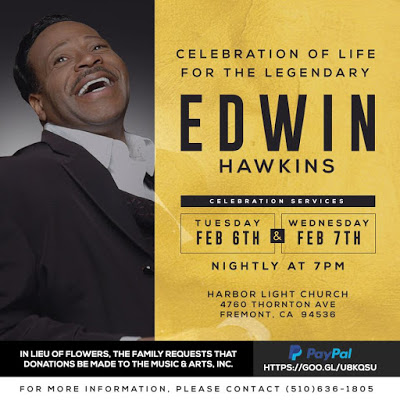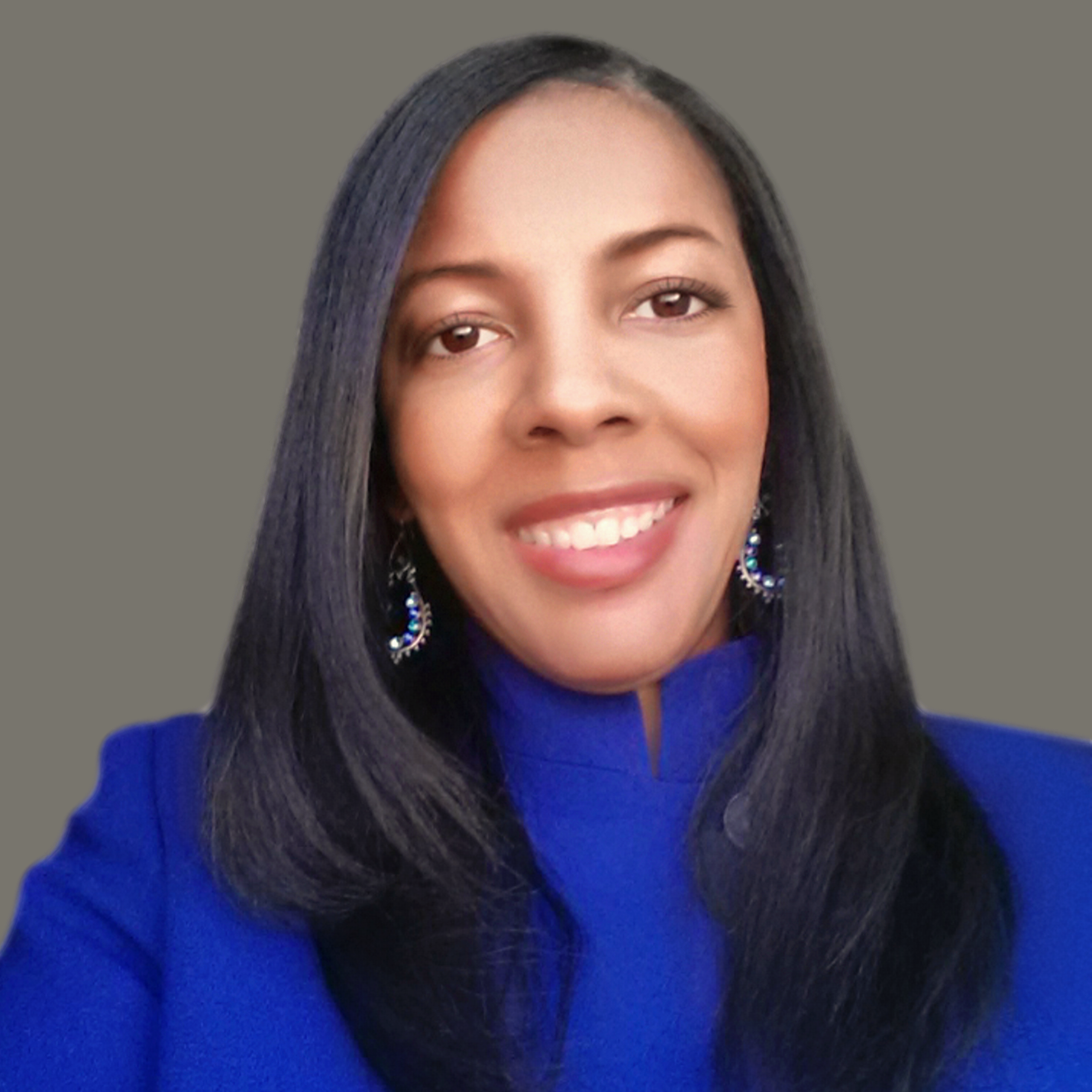 Libra Nicole Boyd, PhD is a musician, award-winning author, gospel music aficionado, and the founder and editor of Gospel Music Fever™. Her commitment to journalistic integrity includes bringing you reliable gospel music content that uplifts and advances the art form. Libra is presently working on several scholarly projects about gospel music in the media as well as gospel music in social movements.