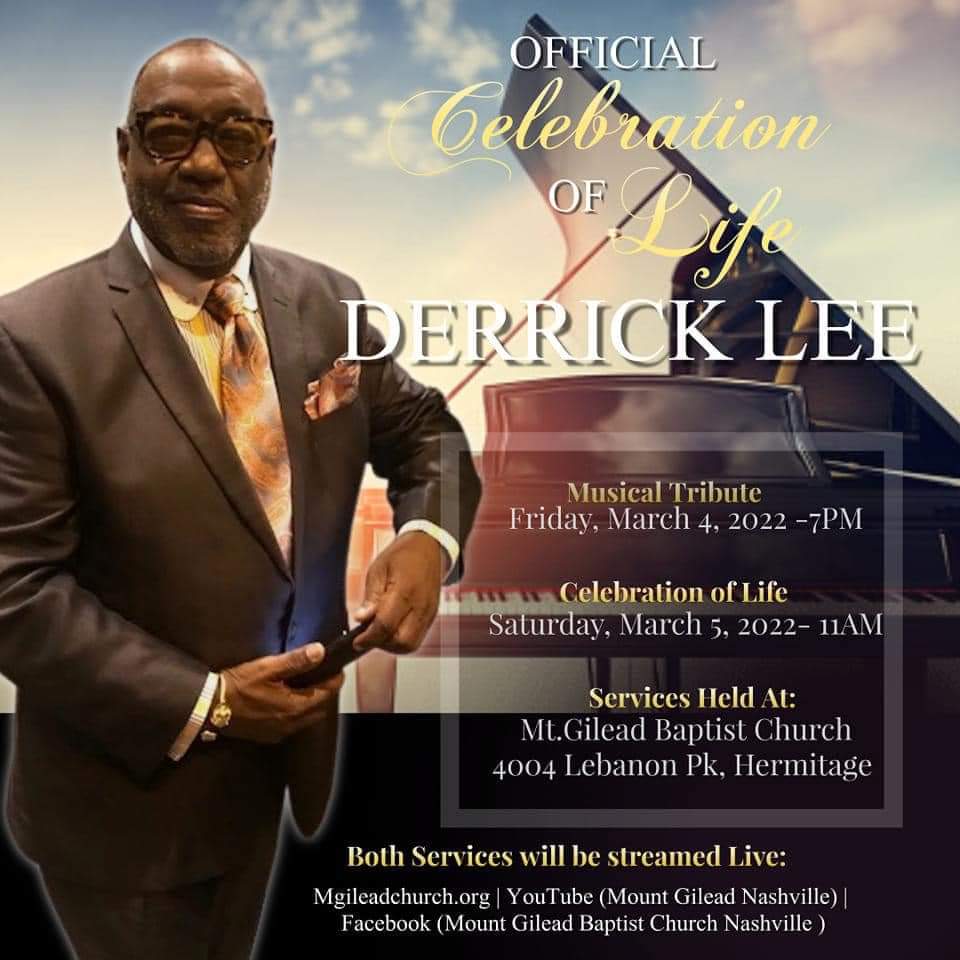 Homegoing services are taking place this weekend for songwriter and musician Derrick Lee. Lee, widely recognized as the music director for BET's Bobby Jones Gospel, passed February 19, 2022, after battling a period of health challenges.
The obituary:
Derrick Lee was born October 12, 1958 to Dr. Rev. Wesley Lee, Sr., and Adell Lee. If music is a birthright, Derrick was in the right place! He began playing piano and organ in the early years of his life following in the footsteps of his sister Earlene, and later became the Minister of Music at the Ebenezer Baptist Church in Newark, New Jersey where his father was the founder and pastor. He founded the church's premier choir, the W. L. Lee Choral Ensemble. Derrick continued to excel in music and in 1973 he attended the Arts High School, the nation's first high school for the arts; he became the music director for the high school choir. He also received a proclamation from the city for being one of Newark's "Most Outstanding Musicians."
In 1976, Derrick attended Fisk University in Nashville, Tennessee. It was at this prominent HBCU where Derrick's musical life began to transform. As a musical prodigy, Derrick would be recognized as one of the most outstanding musicians on the Fisk campus. He became the music director of the Black Mass Choir, leading them to win many choral competitions throughout the South. He joined the Fisk Jubilee Singers, where he traveled internationally singing Negro Spirituals, and concertized with many renowned personalities such as Lucille Ball, Tennessee Ernie Ford, Barbara Mandrell, among others. Derrick always sought out opportunities that would enhance his musical skills, and later in 1977, accepted an invitation for an exchange program at Fisk University to attend the Oberlin Conservatory of Music in Ohio for a year. His classical skills were an extraordinary demonstration of his musicianship as he played concertos, preludes, and other pieces by European composers like Rachmaninoff, Beethoven, Liszt, and Mozart.
As Derrick's music career expanded beyond the college doors, he started producing
music for many local artists, including recording his first project in Nashville with the 21st Century Singers entitled, "Triumphant." He joined Mt. Pisgah United Methodist Church, and for over 30 years served as the music director for the Gospel Choir. As his skillful reputation grew throughout the city, Derrick developed relationships with producers and arrangers who hired him to play on recording sessions, such as Shannon Williams at Nashboro Records, Word Music, Onyx Records, Muscle Shoals Records, Savoy Records, and others. Derrick spent many years working with Sanchez Harley who produced recordings for many popular artists for over 20 years. These experiences led him to his introduction to Dr. Bobby Jones, a relationship that would evolve into a thriving career as a music director, producer, and songwriter. For over 35 years, Derrick would compose original music for the show, create electrifying arrangements of hymns and awe-inspiring accompaniments for the many Gospel artists that would grace the stages of BET's Bobby Jones Gospel.
The prominence of Derrick's arrangements led him to produce for such gospel greats as Albertina Walker, Shirley Caesar, Dorothy Norwood, Everett Drake, the Frierson Brothers, Rev. Angie Spivey, Beverly Crawford, Lawrence Thomison, Regina Belle, the Gospel Music Workshop of America, and so many more. His most notable arrangements would be heard with Dr. Bobby Jones and the New Life Singers, the Nashville Super Choir on recordings including Caught Up (1980), Soul Set Free (1982), Come Together (1983), Another Time (1985), and I'll Never Forget (1990), Bring It To Jesus (1993), Just Churchin' (1998). Derrick's musical arrangements would take the nation by storm in the Gospel industry as Bobby Jones Gospel would always open with one of Derrick's powerful arrangements or an original composition.
To know Derrick was to love him dearly. Many of his friends were often greeted with "names of endearment" other than their own! His quick wit often left you speechless during conversations, as he may wrap up the conversation with remarks of friendly sarcasm or a delightful rant of clever humor. There was no mistake if Derrick felt that you were not living up to his expectations! If he didn't verbally express his disgust, his eyes spoke volumes and made many starkly aware that they had to make some major adjustments – quickly! Derrick did not accept mediocrity or minutiae, and everyone who had an opportunity to work with him knew that things just couldn't be good, it had to be "Grand"!
He had a fond and special love for his family and friends from Newark, New Jersey, Nashville, Tennessee, and from all around the world. His life was large and his love was wide. He leaves to mourn his passing, his only living sister, Betty McHenry. Derrick's parents and siblings, Dr. Rev. Wesley Lee, Sr. and Adell Lee; his brothers, Wesley Lee, Jr., General Lee, William (Twinkle) Lee, and sisters Beaula Lee McKinnon and Earlene Lee all preceded him in death. He will be fondly remembered by his nieces, Karen McKinnon, Jamie Horton, Almetra Lee, Quamara Lee; nephews Reginald Lee, Michael Lee, Vincent Lee, Paul Lee, Jerome Cherry, Michael Cherry, Ronnie Cherry, and James McKinnon; a host of cousins, great nieces, great nephews and devoted friends, Everett Drake, Linda Whitaker, and Eva Kirk. (Source: Lewis and Wright Funeral Directors site)
A musical tribute is set for Friday, March 4, at 7 PM. The Celebration of Life service is set for Saturday, March 5, at 11 AM. Both services will take place at Mt. Gilead Missionary Baptist Church in Hermitage, TN.
GMF extends condolences and prayers to family, friends, and colleague during this emotional time.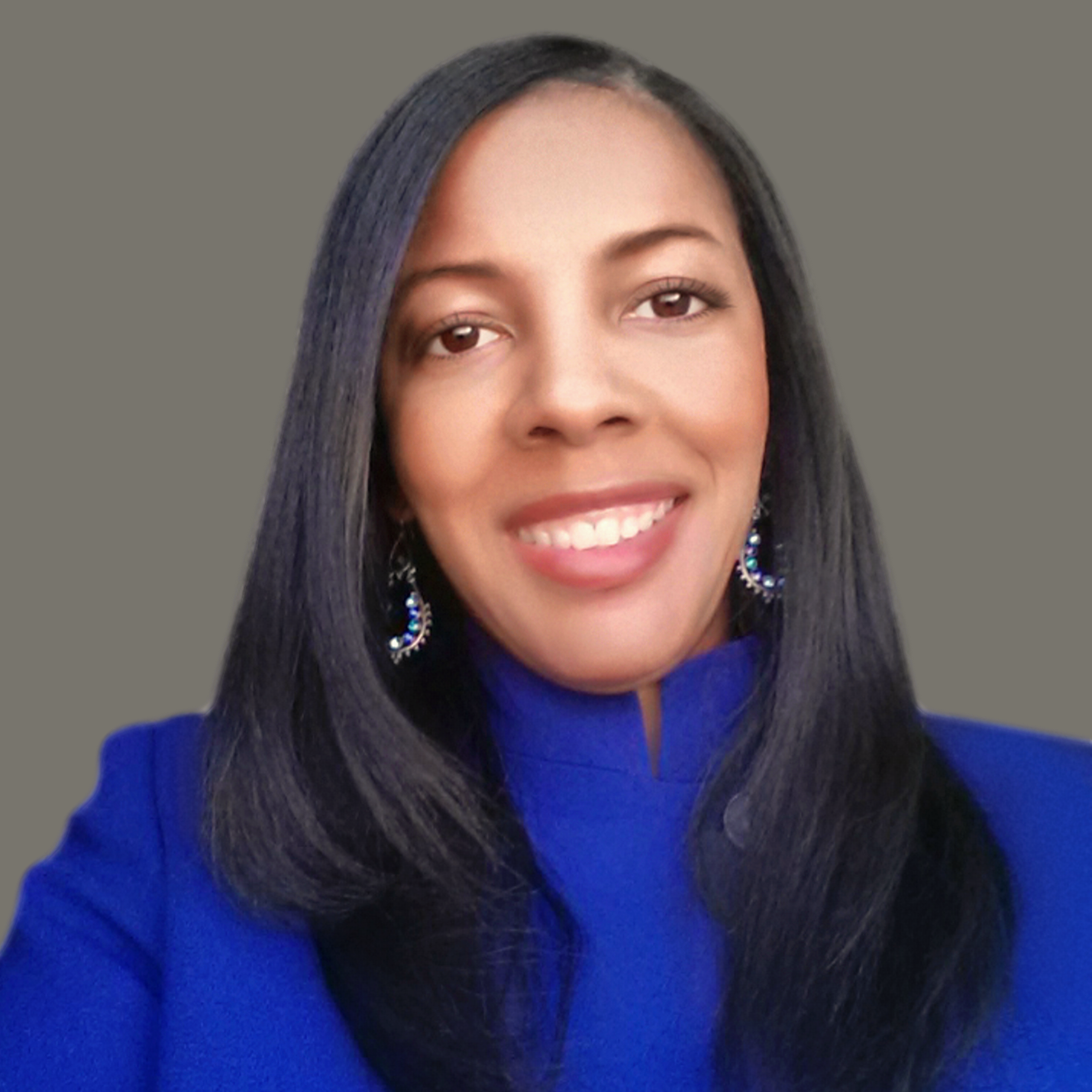 Libra Nicole Boyd, PhD is a musician, award-winning author, gospel music aficionado, and the founder and editor of Gospel Music Fever™. Her commitment to journalistic integrity includes bringing you reliable gospel music content that uplifts and advances the art form. Libra is presently working on several scholarly projects about gospel music in the media as well as gospel music in social movements.