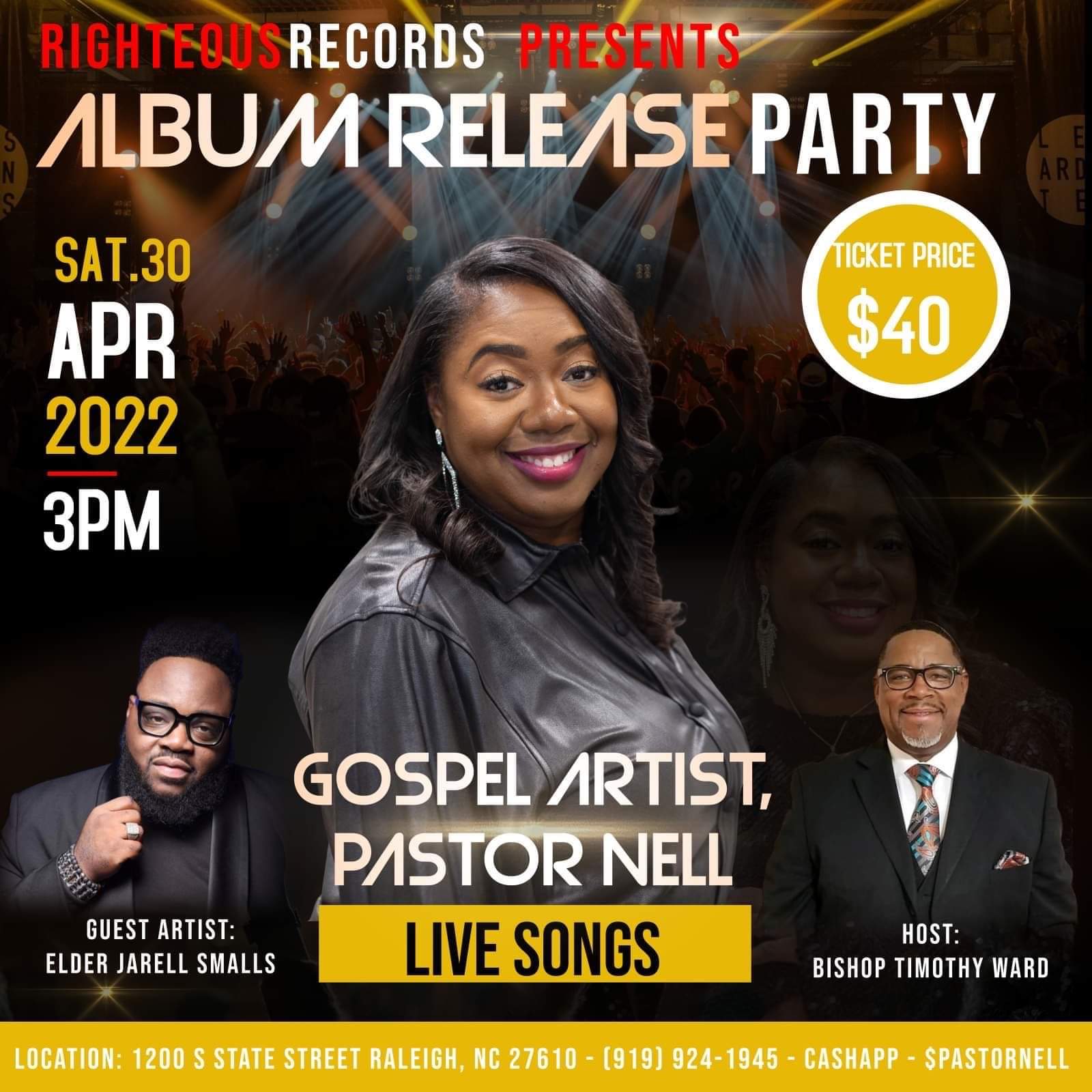 SPONSORED – Righteous Records presents the album release party for gospel artist, Pastor Nell Smith Ward. The event, hosted by Bishop Timothy Ward, is set for Saturday, April 30, 2022, at 3 PM, and will feature live songs along with guest artist Elder Jarell Smalls.
The venue is located at 1200 S. State Street in Raleigh, NC. Tickets for the event are $40 and can be purchased via Cash App (at $PastorNell) or Paypal (at pastornellministries.com).
Pastor Nell's current single is "Holy Ghost," a remake of the classic from Rev. Milton Brunson and the Thompson Community Singers.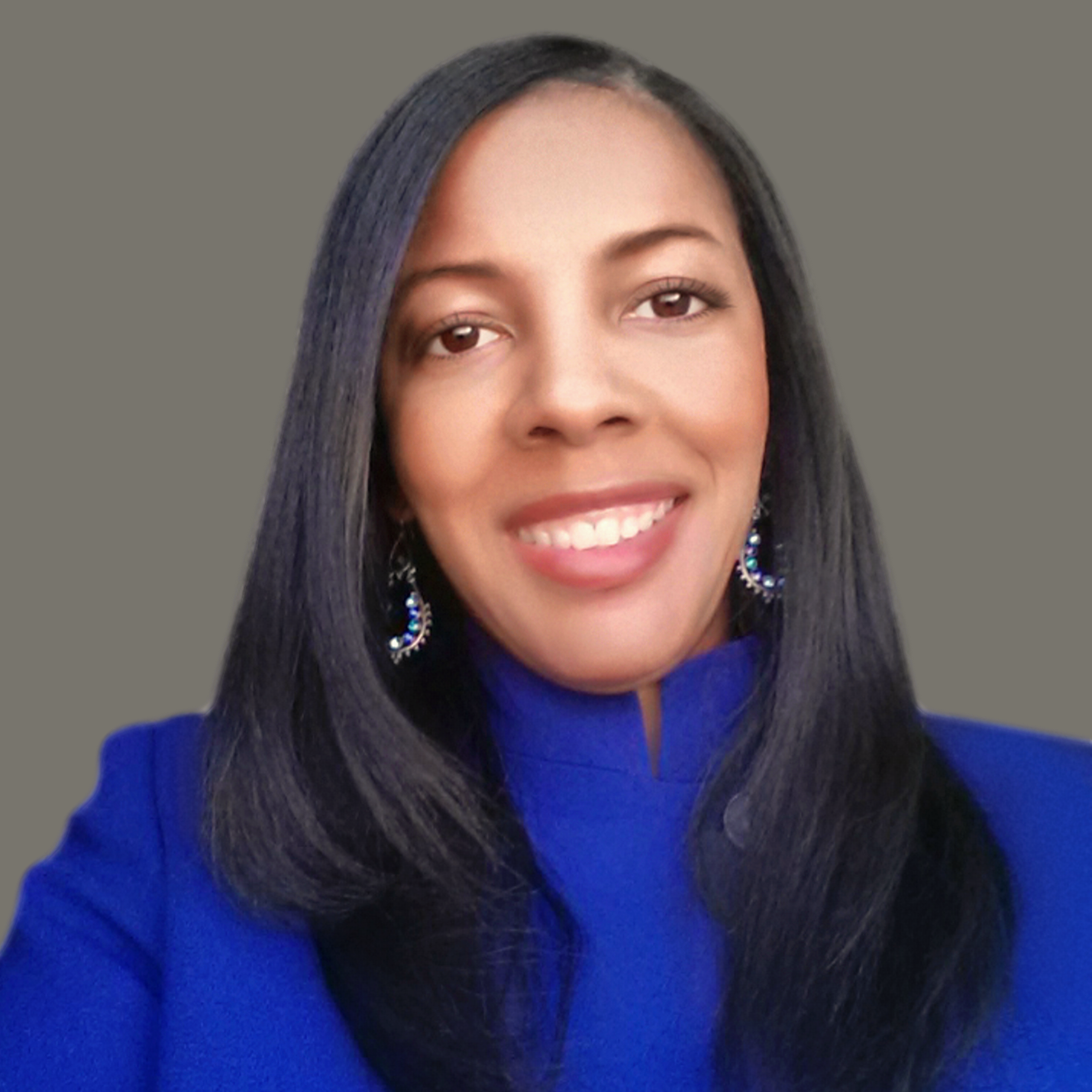 Libra Nicole Boyd, PhD is a musician, award-winning author, gospel music aficionado, and the founder and editor of Gospel Music Fever™. Her commitment to journalistic integrity includes bringing you reliable gospel music content that uplifts and advances the art form. Libra is presently working on several scholarly projects about gospel music in the media as well as gospel music in social movements.