Sponsored by the Kirby Cultural Arts Complex – The Spiritual Lights and The Mighty Harmonaires, two quartet-styled groups each with over fifty years of ministry in song, will share the stage for the fourth installment of the "Gospel In Person" series. The series is presented by the Kirby Cultural Arts Complex in partnership with Just Love In Person community service organization and Gentry Visuals production company. The ticketed concert performance takes place at the Kirby Theater in Roxboro, NC, on Saturday, April 1, at 6 pm.
"Gospel In Person" is a multipart celebration of the rich Black gospel music history found in North Carolina's rural Person County, located in the Piedmont region along Virginia's border. The schedule of events includes live concert performances with short documentaries through April 2023, as well as a feature-length documentary film, Gospel In Person, which is set to premiere in June 2023.
Concertgoers are in for an evening of high-spirited singing and praise as The Spiritual Lights and The Mighty Harmonaires each render some of their most requested songs.
The Spiritual Lights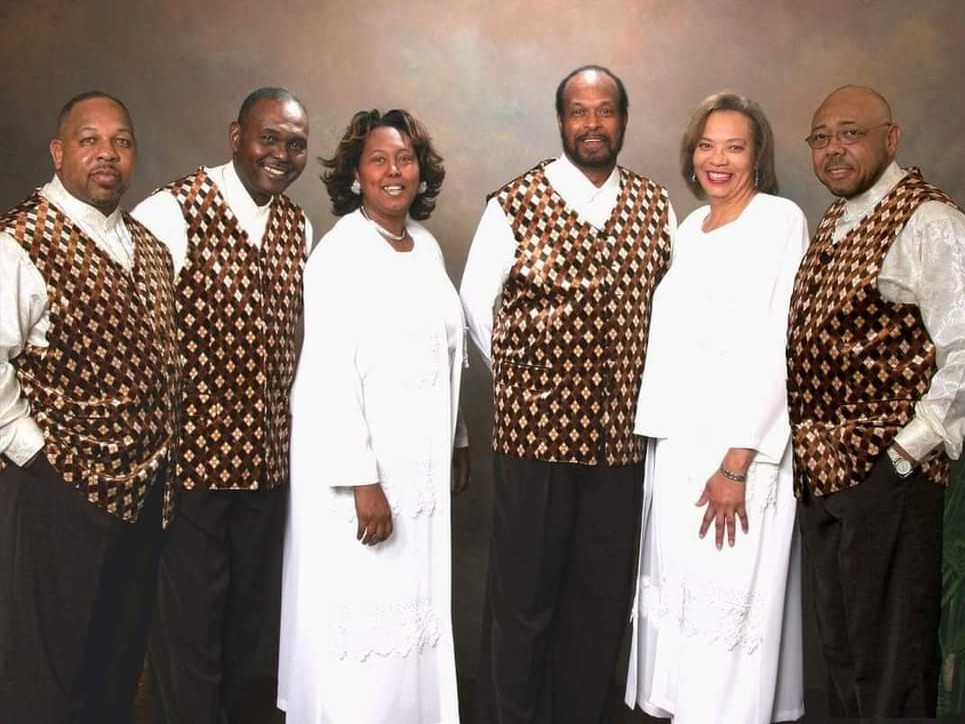 The Spiritual Lights, formed circa 1964 by the late Isaac Daye, have been spreading the gospel in song for nearly six decades. In the '60s, the Lights took innovative approaches to enhance their sound, being among the first gospel groups in the area to incorporate both a lead and bass guitar as well as drums and a PA system.
In 1980, The Spiritual Lights cut a 45 RPM record with "Send A Blessing Our Way," written by Robert Lunsford, Jr., and "Working for My Savior," written by Melvin Cash. "Working for My Savior" became one of their most-performed drives. In 1995, they released Trust the Lord, a full-length project with all original songs. By now, Melvin had emerged as a primary songwriter for the group. In 2005, the Lights released another full-length project—a 12-song disc titled, Still A Few Things. The recording was dedicated to the memory of Leroy Cash, who had passed four years prior. Leroy was a beloved lead singer and writer of several of the group's popular songs, including "Meet Me There," "Show Some Sign," and "He's Alright."
Clyde Cash, lead singer and manager, is the current lineup's only original member. Andrew Daye continues in the ministry his father founded, serving as bass guitarist. They are joined by members Wanda Coleman, Marshall Johnson, Leland Gadson, Sr., Solomon Smith, Cynthia Cash Dixon, Iakee Pettiford, and Melvin Cash.
The Mighty Harmonaires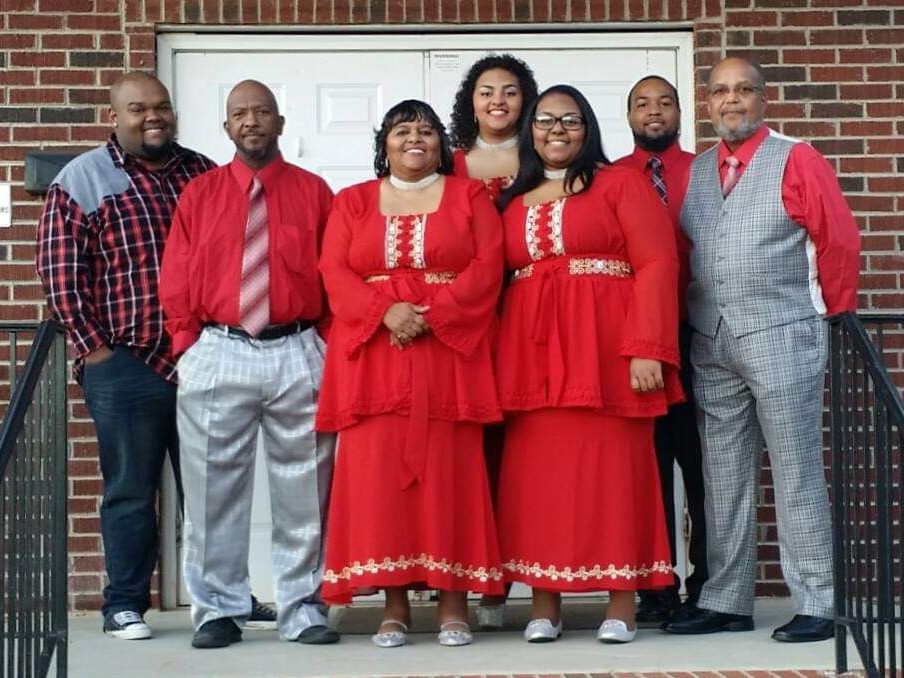 A Children's Day program at Old Mount Zion Baptist Church in April 1968 would be the beginning of the singing ministry later known as The Mighty Harmonaires. It is where Willie Carrington and his two children, Cynthia and Richard, sang The Sensational Nightingales' "It's Gonna Rain" and the elder Carrington was inspired to continue cultivating his children's musical talents. The group was formally organized in 1971, with Willie accompanying his family on guitar. Richard went on to become the group's bass guitar player, and several family members and friends joined The Mighty Harmonaires over the years as singers and musicians.
In 1986, the quartet released its first project titled, No Need to Worry, with Richard as writer on the tracks "I'm Glad Jesus Loves Me" and "He's Around." (Many years later, his musicianship gained the attention of the Brooklyn Allstars, who enlisted him as a member for a period of time.) In 2009, The Mighty Harmonaires released another project, One Day. Richard again sat at the writer's desk for several tracks.
With the passing of her father (2011) and brother (2020), Cynthia Carrington Petty carries on the family ministry as the Harmonaires' sole surviving original member. Alongside her are her children Cinzia P. Harris and Stavonna Petty, along with J.C. Bailey and Leland Gadson, Sr. R.J. Carrington follows in the footsteps of his father as bass guitarist. Together, they continue to deliver renditions of some of Black gospel quartet's popular songs along with their own arrangements. 
Gospel In Person Documentary
In addition to their upcoming live concert, The Spiritual Lights and The Mighty Harmonaires are among area singers and musicians featured in the documentary, Gospel In Person, which is scheduled to premiere in June 2023. According to Michael Gentry, the film's creator and producer, Gospel In Person "will tell the history of the great musical anointing that has rested upon Person County."
"It is fitting that The Spiritual Lights and Mighty Harmonaires have joined together for the next concert in our 'Gospel In Person' series," says Gentry. "These two groups both began in the 1960s as family groups and more than fifty years later, they are both still mostly made up of family. Both groups still have one original member and second- and third-generation family members, and in both groups the musicians are homegrown."
He continues, "The Spiritual Lights and Mighty Harmonaires represent the Person County values of humility, community, and perseverance. And both groups have no problem letting the Holy Ghost have His way. That is why they are so beloved here in this community."
Purchase tickets for the live concert on Saturday, April 1, at https://www.etix.com/ticket/v/19211/kirby-cultural-arts-complex/.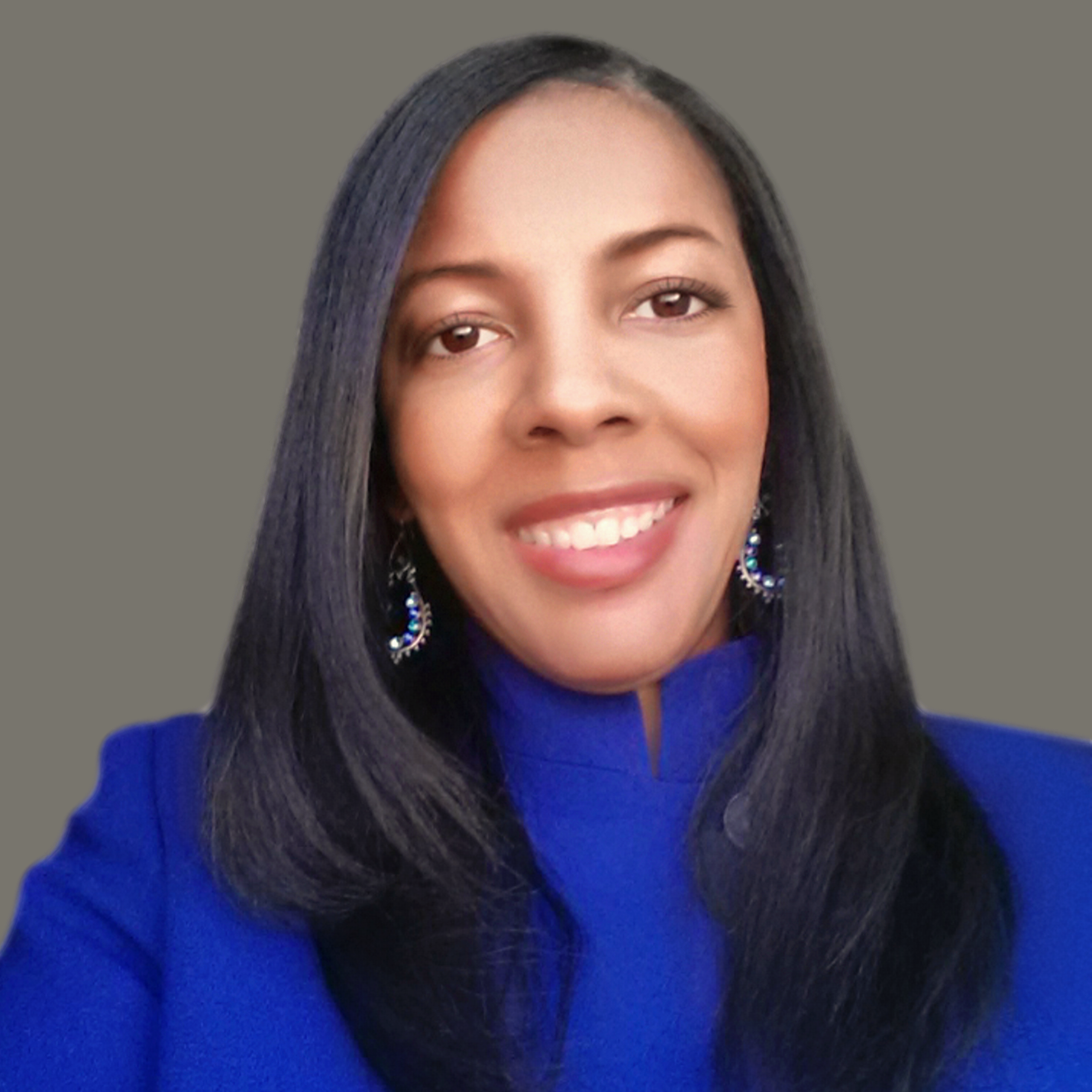 Libra Nicole Boyd, PhD is a musician, award-winning author, gospel music aficionado, and the founder and editor of Gospel Music Fever™. Her commitment to journalistic integrity includes bringing you reliable gospel music content that uplifts and advances the art form. Libra is presently working on several scholarly projects about gospel music in the media as well as gospel music in social movements.