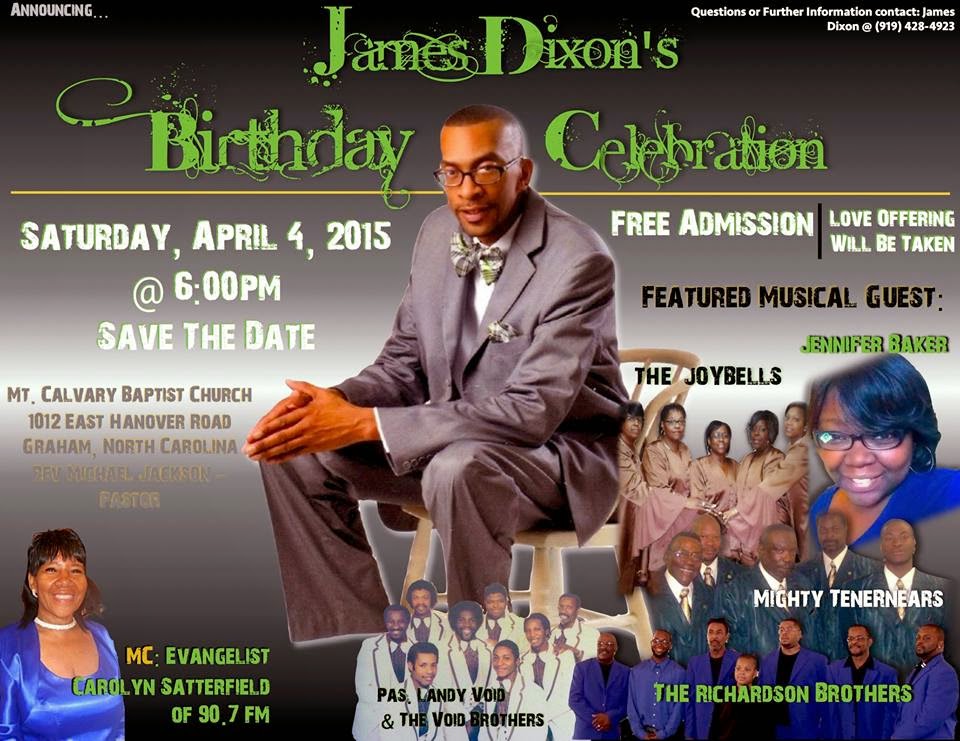 James
Dixon loves God and good gospel music–so much so that he's going all
out this year for his birthday and wants you to join him.


The
former drummer for the Sensational Nightingales and current lead singer
of James Dixon and Company invites you to his birthday musical which features The Joy Bells, Jennifer Baker, The Richardson Brothers, and others.


Saturday, April 4, 2015
6 PM
Mt. Calvary Baptist Church
1012 East Hanover Road
Graham, NC
Free Admission (love offering will be taken)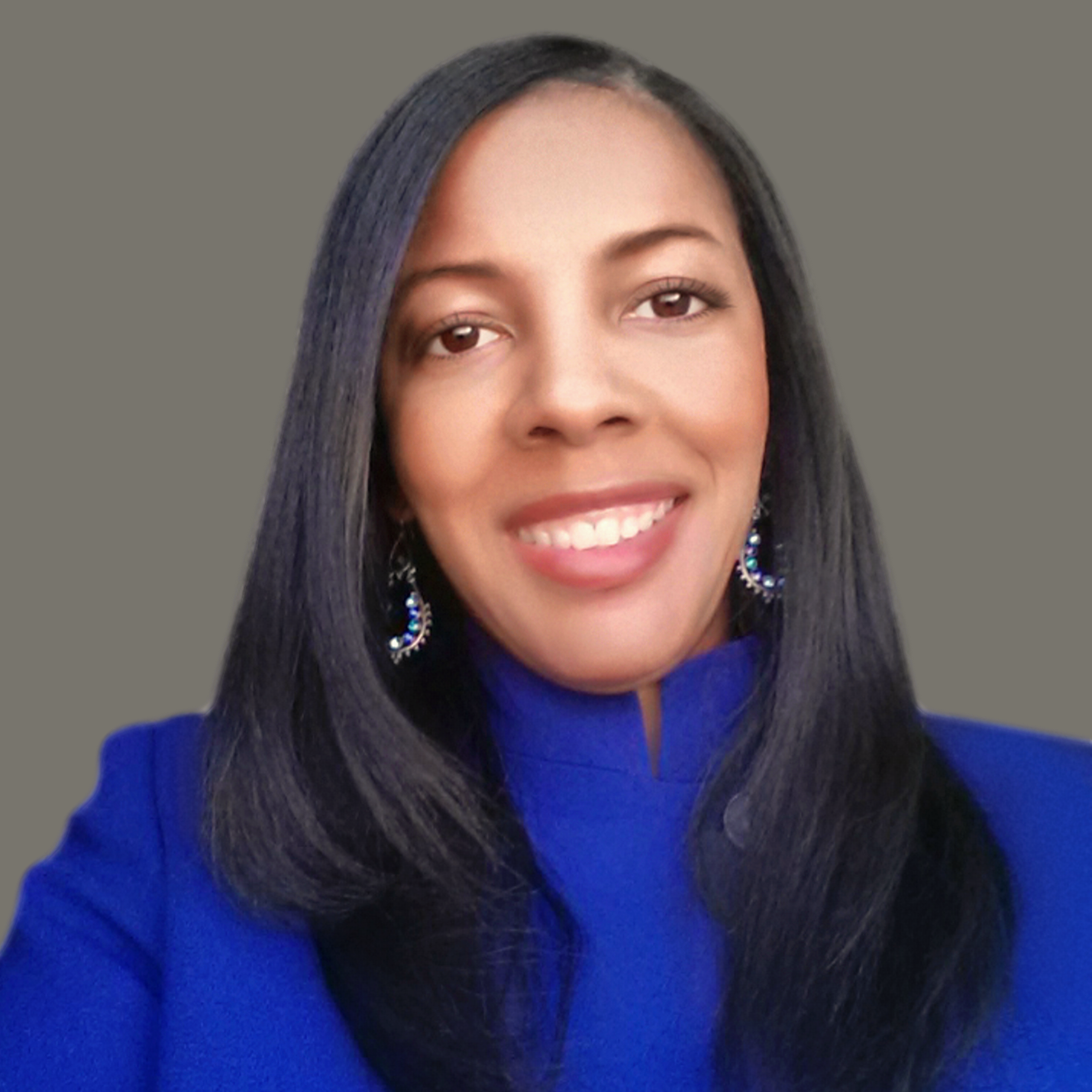 Libra Nicole Boyd, PhD is a musician, award-winning author, gospel music aficionado, and the founder and editor of Gospel Music Fever™. Her commitment to journalistic integrity includes bringing you reliable gospel music content that uplifts and advances the art form. Libra is presently working on several scholarly projects about gospel music in the media as well as gospel music in social movements.