By Libra Boyd
Gospel Music Fever
Thankfully, the modest structure of Timberlake, NC's New Hope Person Missionary Baptist Church is still intact after the major house-wrecking that occurred there Saturday night, August 20th.
The occasion was an appreciation musical for John Kermit Thorpe, lead singer of sibling group, the Thorpe Family and a long-time member of the Brower Brothers of New Jersey. The four hour celebration, emceed by WRXO's David Ramsey, featured hard-driving quartet music from the Thorpe Family, New Hope Person Male Chorus–of which Thorpe is also a member, the Spiritual Lights of Rougemont, New Creation, the True Lights of Bahama, the Spiritual Messengers, 14 year-old Tahmique Cameron, and Minister Brenda Hunt-Moore, who when describing Thorpe's passion, commented that he is the only person she knows who will travel "a thousand miles to sing one song, won't get paid a dime, and will come back just as happy as he can be." Among several other tributes and presentations–some tearful and some humorous–were congratulatory letters from Mayor Bill Bell of Durham and the Durham County Board of Commissioners, and special remarks from host pastor, Rev. W.L. Richardson.
At the close of the evening, Thorpe expressed his gratitude to the near capacity crowd before singing "Child of God" from his CD
In His Name
, followed by James Fortune's "I Believe" as a special dedication to his wife, Stella.
Thorpe was honored for his community involvement, his dedication to gospel music, and his contributions throughout the east coast in advancement of the art form.
_____________________________
Below left: James Thorpe (left) and brother McCollins transform "He Understands, He'll Say 'Well Done'" into a high-gear foot stomper with the Thorpe Family.
Below center: RuBena Cooper-Woods (front) loosens the ceiling tiles with "I'm Working on the Building." The group New Creation was among the house-wreckers at John K. Thorpe's appreciation musical. The honoree is in the background, behind Cooper-Woods, looking on.
Below right: John and Stella Thorpe enjoy one of the numerous tributes of the four-hour service.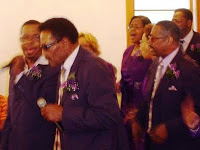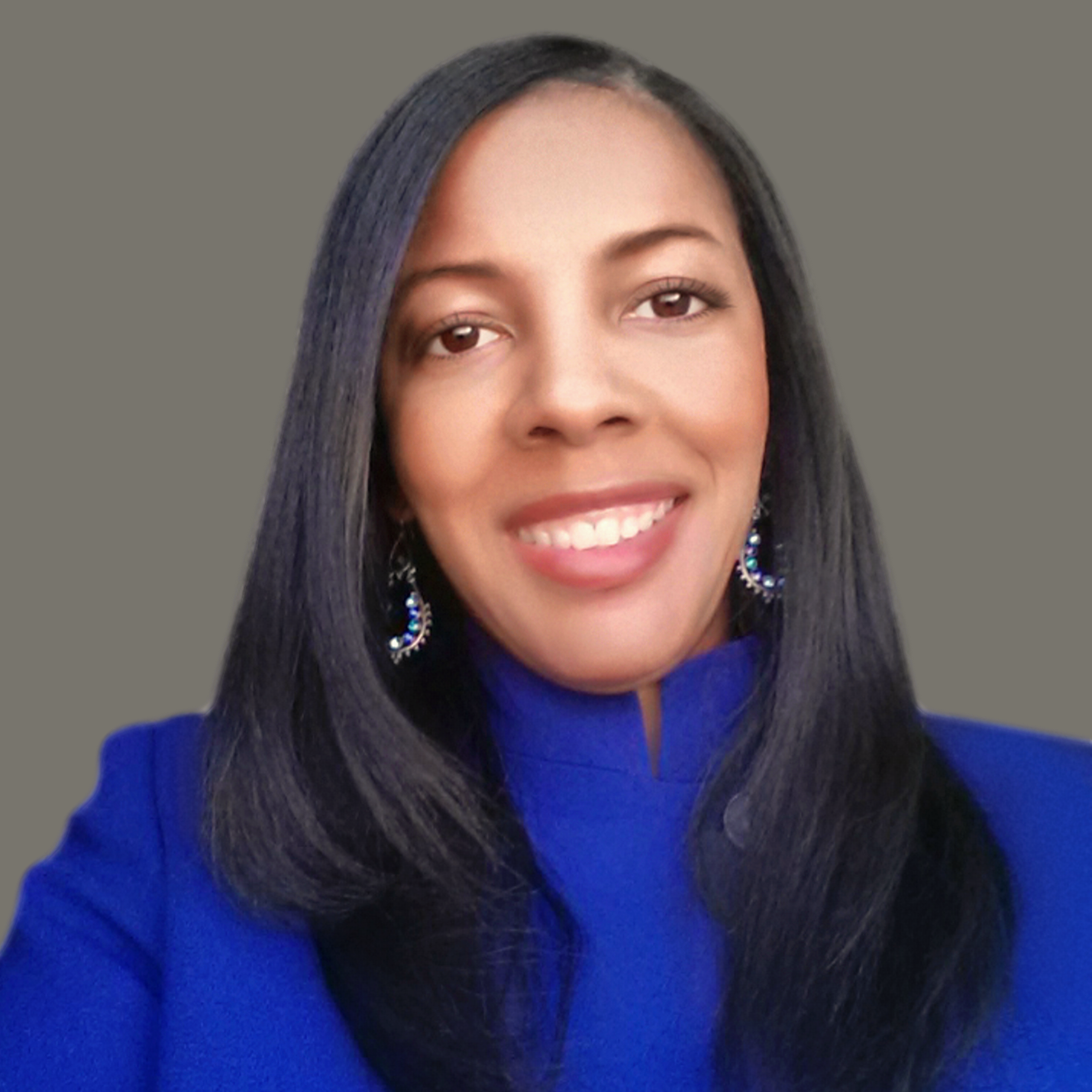 Libra Nicole Boyd, PhD is a musician, award-winning author, gospel music aficionado, and the founder and editor of Gospel Music Fever™. Her commitment to journalistic integrity includes bringing you reliable gospel music content that uplifts and advances the art form. Libra is presently working on several scholarly projects about gospel music in the media as well as gospel music in social movements.