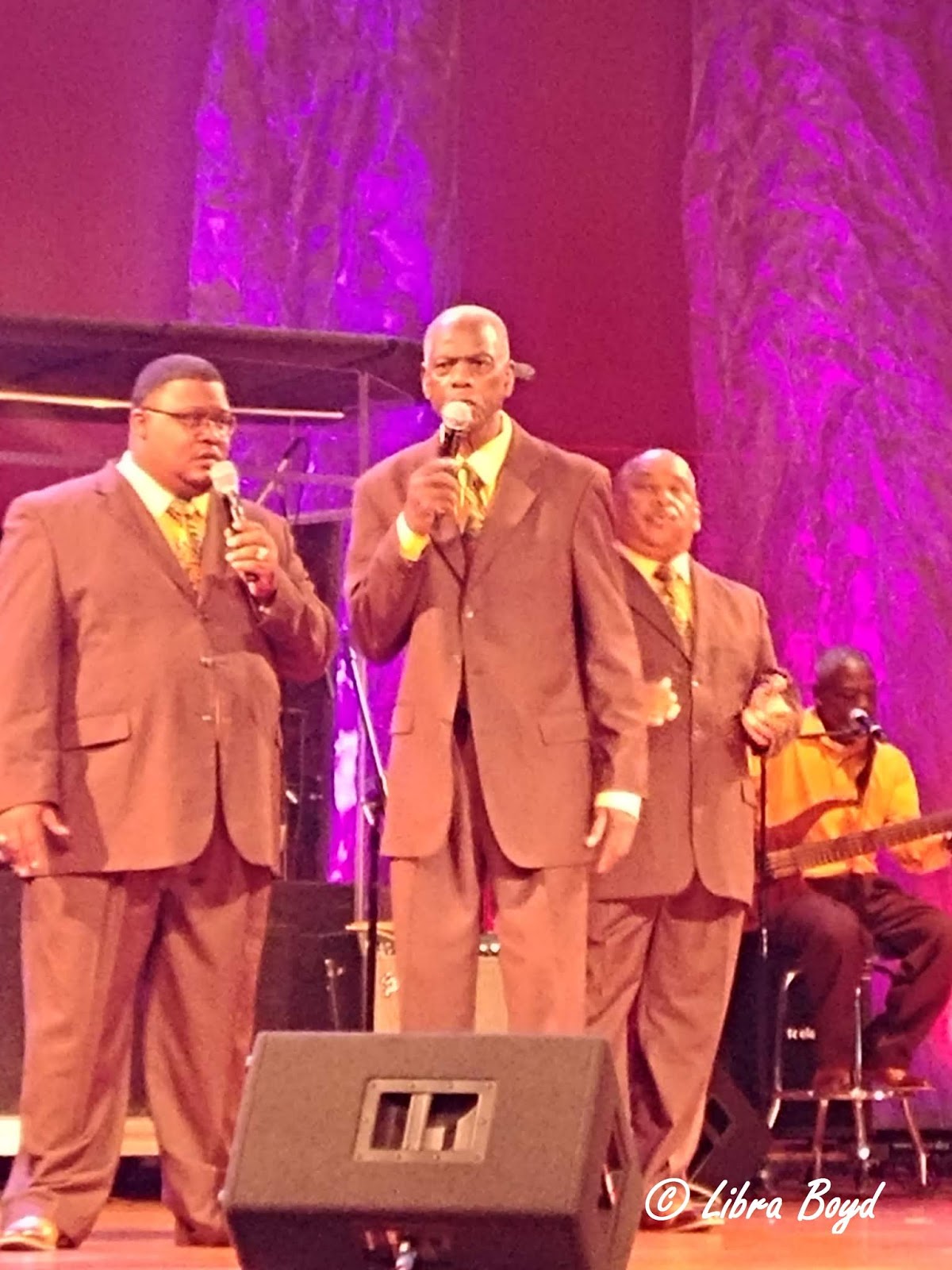 Melvin Williams and Doc McKenzie & the Hi-Lites were among hundreds who filled Durham's King's Park International Church Friday evening to honor Lee Williams and the Spiritual QC's (pictured left).
The four-hour musical was billed as "The Living Legends Concert: An Intimate Evening with The Legends Honoring Lee Williams and the Spiritual QC's" and is said to be one of Lee's final appearances with the QC's in North Carolina. The longtime frontman of the Tupelo-based group founded by his uncle in the 1960s
plans to retire from traveling and performing this year.
In July,
Daily Journal
reported that the
multi award-winning singer and songwriter
is battling Alzheimer's Disease.
Lee spoke with GMF in 2011 regarding fans' concerns about his health and rumors of retirement. At the time, he told GMF founder Libra Boyd, "That's not up to me" and that he'd continue to travel and perform with the group "as long as [God] lets me." (Read the related story
here
.)
Last evening, Williams led the QC's and an enthusiastic audience through abbreviated renditions of the group's hits including "I've Learned to Lean" and "I Can't Give Up," with support from fellow group members Patrick Hollis and Leonard Shumpert. One of the evening's most memorable moments, however, occurred at the conclusion of gospel great Melvin Williams' 37-minute set when Lee, to Melvin's utter surprise and sheer delight, reappeared on stage for "Cooling Water," the standout song from Doug and Melvin Williams' Duets project. Minutes earlier, Melvin had credited Lee, who was featured on the recording with Melvin, for the song's massive success.
Other musical guests for the Living Legends Concert were Doc Mckenzie & The Hi-Lites and area groups From the Heart, New Creation, and Chuckey Robinson & C.E.R.J.E.R.Y.

Lee was also celebrated with video tributes from industry colleagues Pastor Luther Barnes, Harvey Watkins, Paul Porter, Keith Wonderboy Johnson, and Pastor Thomas Walker.

Additionally, he was honored with a proclamation from the City of Durham declaring August 24, 2018 "Lee Williams Day" and was presented a framed honorary gold plaque on behalf of event coordinator Clarence Harding, M4 Enterprise, and North Carolina gospel media.
GMF extends congratulations and deep gratitude to Mr. Lee Williams for his notable achievements during his time on the gospel highway and for the example he has set in the quartet community. Our prayers are with him for a blessed retirement and precious quality time with his family and friends.
Clockwise from top left: Lee joins Melvin Williams for "Cooling Water." (Photo credit: Michael Boykin) / Radio personality Bobby Parker (left) presents Lee a framed honorary gold record on behalf of M4 Enterprise, its owner Clarence Harding (third from left), and NC gospel media personalities (in the background, partially obscured). Rosie Trenia Moore (right) looks on. (Photo credit: LaShelle Crump) / Doc McKenzie & The Hi-Lites deliver a riveting concert of fan favorites. / Melvin weeps as he embraces Lee following "Cooling Water."
Editor's Note: Lee Williams is no relation to Doug and Melvin Williams.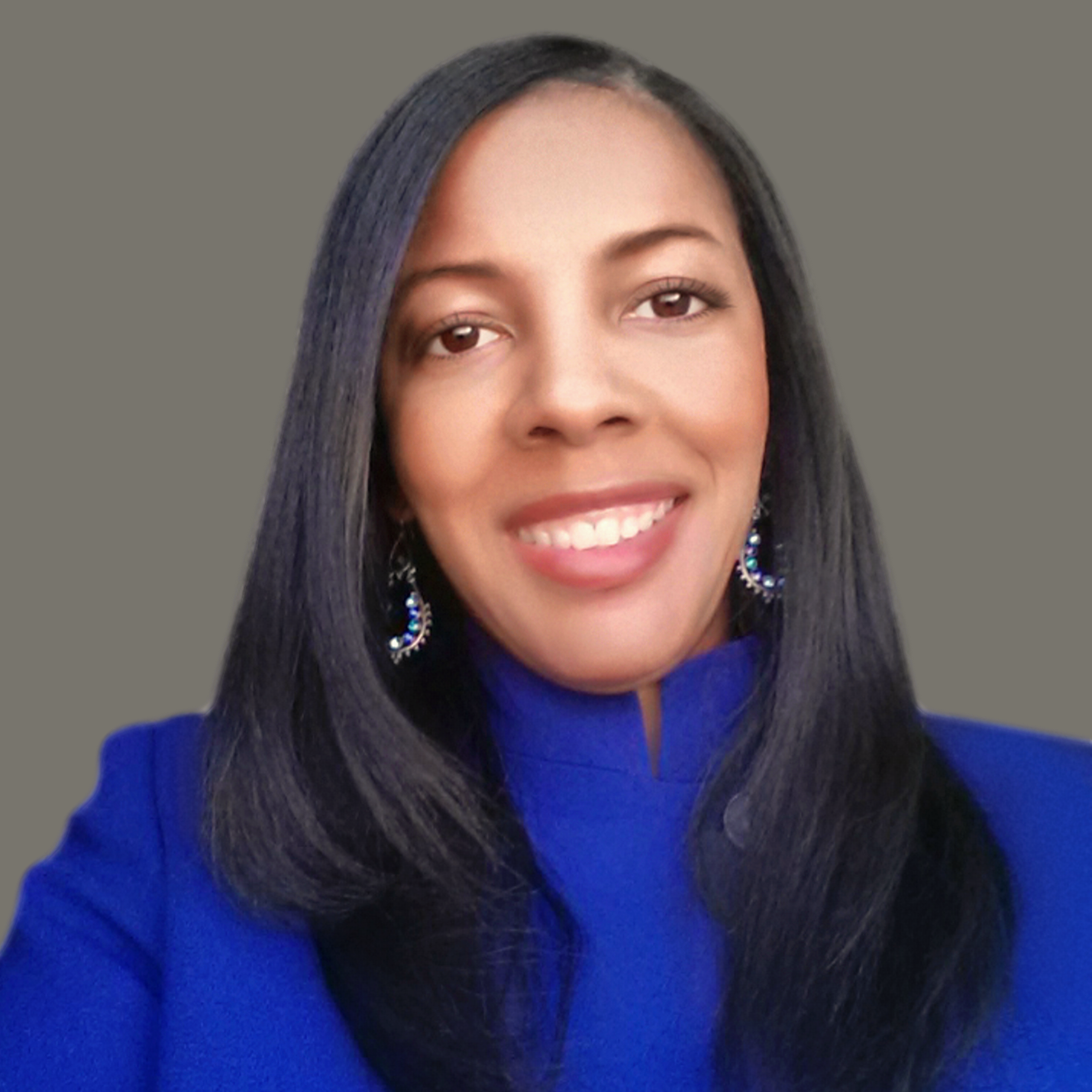 Libra Nicole Boyd, PhD is a musician, award-winning author, gospel music aficionado, and the founder and editor of Gospel Music Fever™. Her commitment to journalistic integrity includes bringing you reliable gospel music content that uplifts and advances the art form. Libra is presently working on several scholarly projects about gospel music in the media as well as gospel music in social movements.