By Libra Boyd
Gospel Music Fever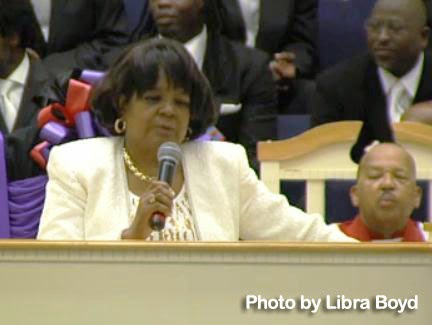 A capacity crowd filled the pews and every available chair of Raleigh's 1500-seat Mt. Calvary Word of Faith today (July 12) for the second and final day of "Celebration of Life" services for Bishop Harold Ivory Williams.
During the joyous four-hour service, a host of clergy tributes were interspersed between uplifting musical numbers from the combined choirs of Washington, DC's Greater Mt. Calvary Holy Church.  Bishop Terence Sykes and Pastor Frenchee Wiggins each rendered stirring hymn solos.  Sykes' a cappella rendering of "Great is Thy Faithfulness" gave rise to the morning's first sanctuary-wide praise frenzy, and "To God Be the Glory" as ministered by Wiggins was one of Bishop Williams' favorite songs.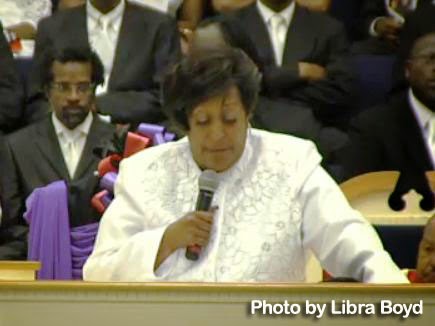 Elders Marc and Hope Mason and Pastor Shirley Caesar-Williams also fondly remembered their beloved with family tributes.  Hope spoke first, sharing warm memories of "Daddy," followed by her husband, Marc, who recalled invaluable albeit humorous advice he received from his new father-in-law the day he and Hope eloped. Pastor Caesar then gave reflections of "Daddy Harold," as she lovingly called him, and expressed deep gratitude before bursting into dance and minutes later, the chorus of "He's Working It Out For You." At least twice, she addressed Bishop Williams directly and with admiration, first declaring, "Daddy Harold, I will see you…I will see you again!" and then, in her final words before leaving the pulpit, "We remember you, Daddy Harold."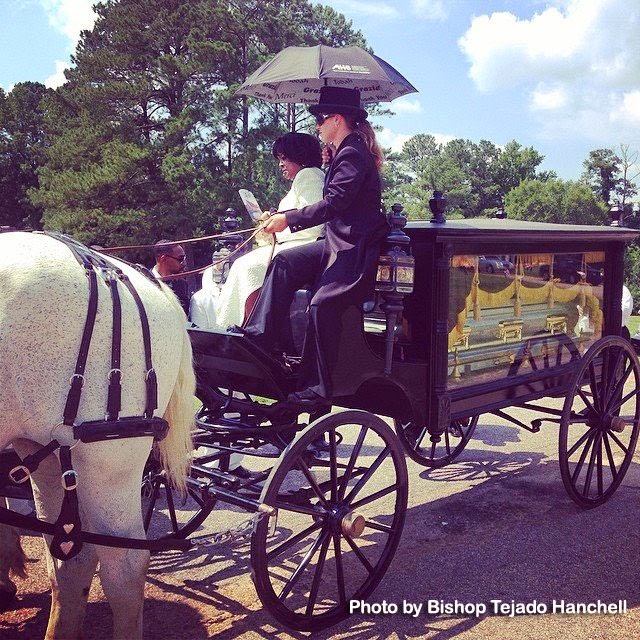 Additional expressions of sympathy were acknowledged from The Clark Sisters, Bishop T.D. Jakes, President Obama, and others.
Archbishop Alfred Owens, Jr., Presiding Prelate of MCHCA and spiritual son of Bishop Williams, delivered the eulogy. 
"The Last Mile"
Pastor Caesar-Williams prepares to escort "Daddy Harold," her love of 31 years, to his resting place.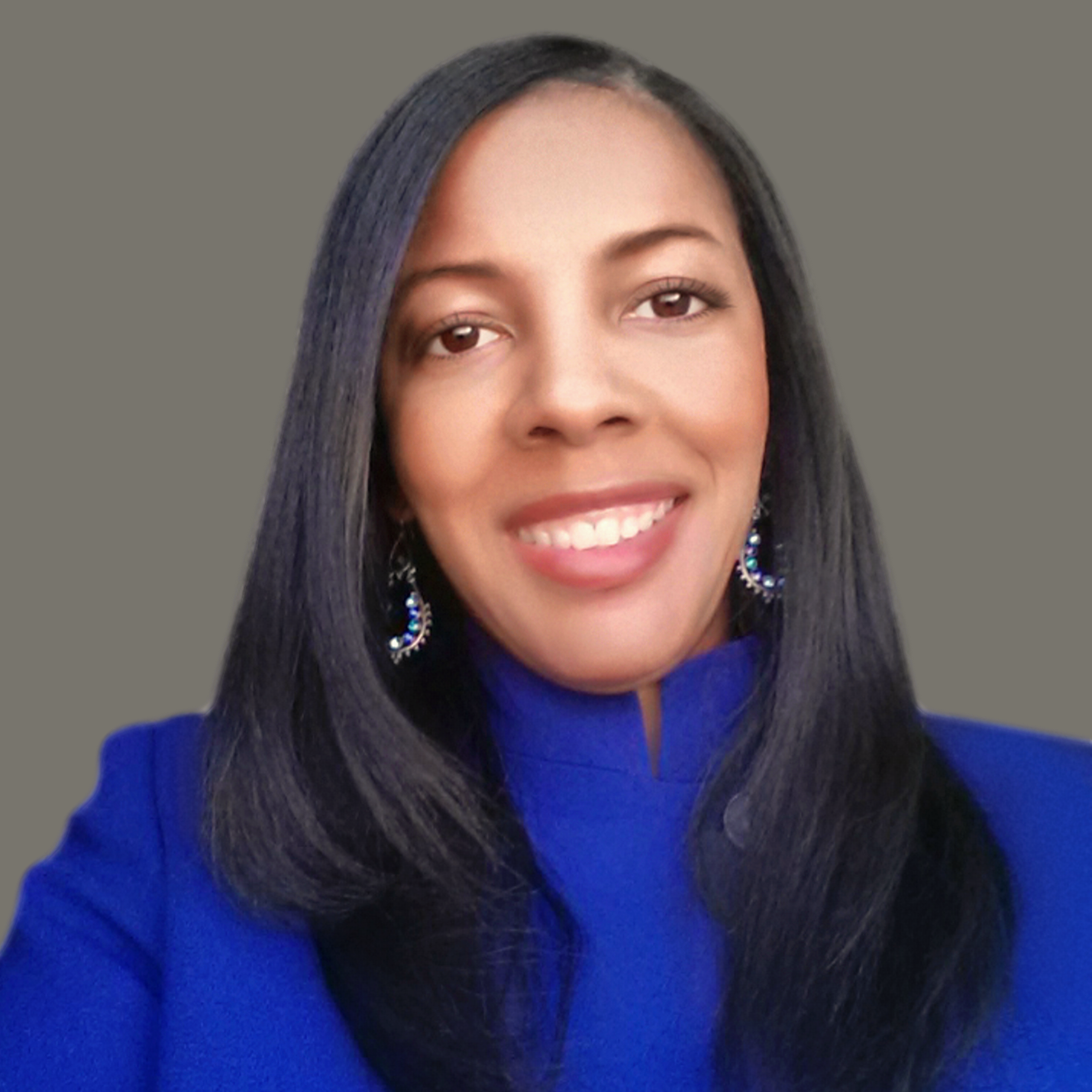 Libra Nicole Boyd, PhD is a musician, award-winning author, gospel music aficionado, and the founder and editor of Gospel Music Fever™. Her commitment to journalistic integrity includes bringing you reliable gospel music content that uplifts and advances the art form. Libra is presently working on several scholarly projects about gospel music in the media as well as gospel music in social movements.