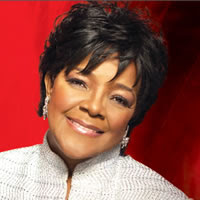 By Libra Boyd
Gospel Music Fever
It was 1977, just months after Shirley Caesar signed a reportedly lucrative contract with Roadshow Records, that Ebony magazine called her "the queen of gospel music." By then she had been in the business more than two and a half decades–sweeping cities like a whirlwind with the famous Caravans, preaching to and praying with saints and sinners as a fiery evangelist, and earning RIAA certified gold records and the coveted Grammy Award as a cutting-edge solo artist.
Thirty-five years and ten more Grammys later, it became official in April: Pastor Shirley Caesar was crowned Queen of Gospel Music (see related feature), and her accomplishments continue to surpass those of her female contemporaries. Given her consistent presentation of the gospel and her onstage and offstage persona, one may correctly assume that Pastor Caesar considers the distinction to be a vehicle for even broader ministry.
Sitting in her spacious office at Raleigh's Mount Calvary Word of Faith Church where she pastors, the lovely living legend, decked in denim, explained what the symbolic title means to her.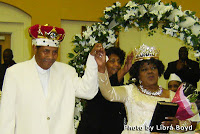 "Mahalia Jackson was our first queen of gospel, and then it moved from there to Albertina Walker," points out Pastor Caesar. "Of course, two years ago, Albertina Walker passed away, and the mantle has been handed down to me; however, I don't want to be a queen in mere words. I want my life, my knowledge of where I've been in gospel music, to be able to show other young singers the way into it."
"They're out here on the outskirts, and it looks real green over there [in the industry]," she reasons. "And so they don't know they're gonna really have to go through something. I want to share with them some principles–some things that will keep them from making the same mistakes that I made."
With amalgam of experience, talent, accolades that are far too numerous to name, a business degree, and the Holy Spirit's anointing, if there's anyone who's capable of such an undertaking, it's Pastor Caesar. And one way that she is continuing to point the way is through her music. The veteran gospel singer has more than a score and a half of recordings in her catalog, and she is about to add yet another to be released in August, tentatively. One tune she cannot resist recording again is the perennial favorite "No Charge." ("After hearing about Dr. Creflo Dollar's daughter, I think she needs to hear this song again," says Pastor Caesar.) She is also including a remake of her self-penned "Holy Boldness," which was a smoker with the Caravans 47 years ago, and a new track she wrote that she's especially excited about, "It's Nice to Be Nice." The multi-talented Kurt Carr has also written several tracks and serves as the project's producer.
The petite powerhouse knows her audience extremely well and says they can expect songs in the traditional vein "with a contemporary flavor." She is more specific in the video on her Facebook page however, revealing that the album will have "country gospel, traditional gospel, as well as contemporary gospel, [and] praise and worship songs." And while there may be a surprise or two, what listeners will not hear is anything that compromises her integrity as a representative of Christ.
"I've been pitched a song…it's called 'Hey Mr. Lover.' It's about a couple who has seemingly fallen out of love, and the wife is saying, 'Hey Mr. Lover, will you love me again? Will you be my best friend?' But I'm not gonna record it [for this album] because I know many times, those that you think would be amenable and friendly toward you in doing that–" Pastor Caesar stops just short of completing her thought before adding, "I pray that I'm still a representative of Pentecostal persuasion, and I'm just afraid to take that chance, so I will not have songs like that on there."
Gospel's queen acknowledges that she was even initially hesitant about her hip-hop collaboration with then-Tonéx on the radio hit "I Know the Truth."
"I was leery about rapping," she admits, "but because [the song] had nothing negative in it, I tried it."
"I'm hoping and praying that the Lord will give me a million seller or a 500,000 seller," appends Pastor Caesar. "I'd like to have all of that, but not at the expense of losing my following."
Without a doubt, if there's a formula to Pastor Caesar's longevity, it is her commitment to ministry and consistency that her fans can count on–both of which are admirable attributes of a royal lady.
Nonetheless, she earnestly maintains, "'Queen' is nothing but a title. I want to be a blessing."

_____________________
If you're in the Raleigh area, Pastor Caesar invites you to worship services at Mt. Calvary Word of Faith Church, located at 3100 Sanderford Road. The church website is mtcalvarywordoffaith.org. Her preaching ministry is also televised on Raleigh's CW22 affiliate WLFL every Thursday morning at 5 AM EST.
Additionally, you are invited to the 40th Annual Conference of Shirley Caesar Outreach Ministries to be held August 6-10, 2012, at the church. All seats are free; more information is posted on the church site.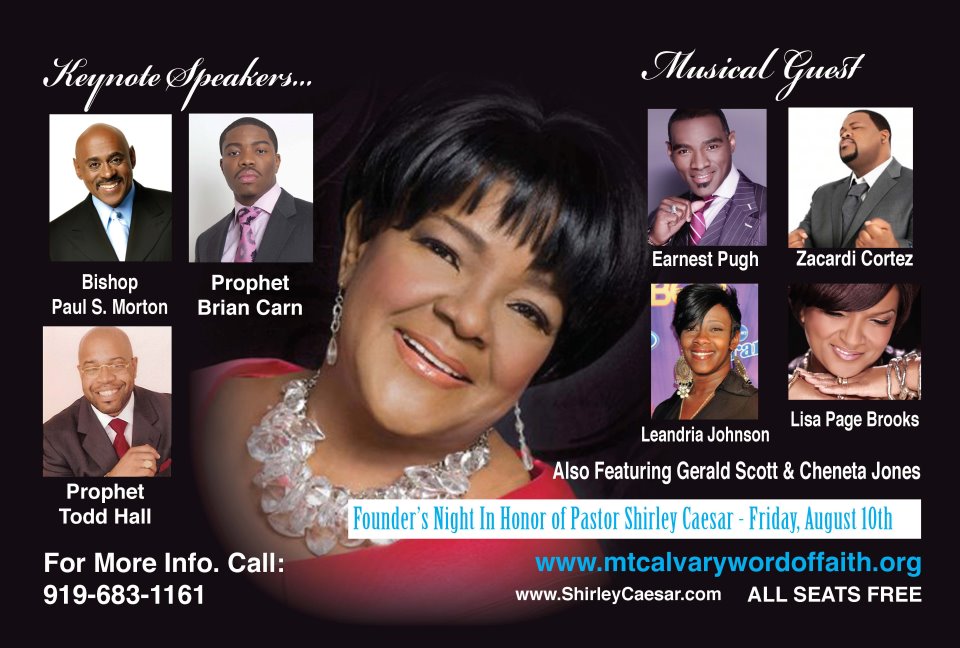 Click to Enlarge
Related Stories
"A Celebration Fit for A Queen!"
"Shirley Caesar on Today's 'Singingest' Women, Whitney, and the Big Screen"
"Rev. James Herndon of the Caravans–No Coward Soldier!"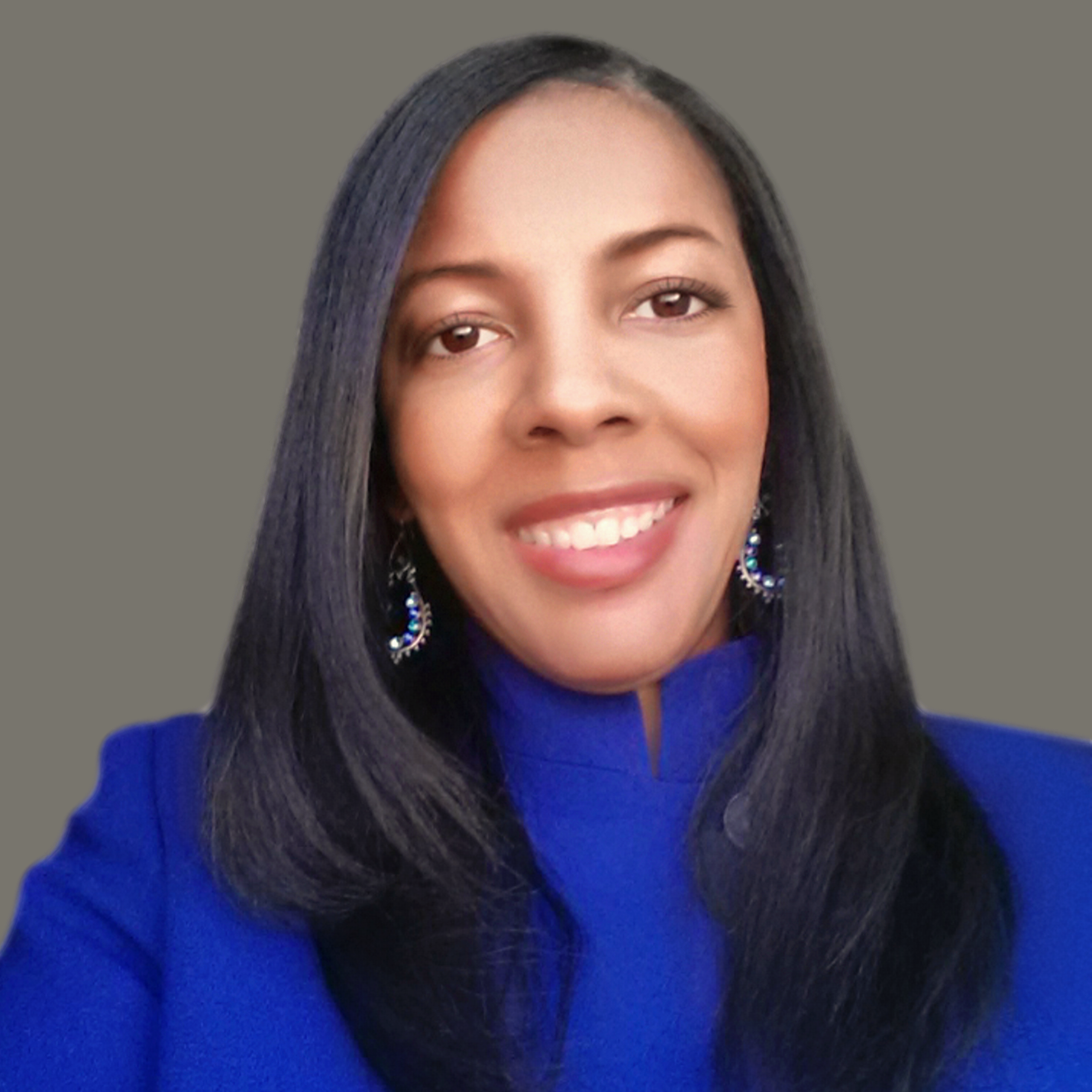 Libra Nicole Boyd, PhD is a musician, award-winning author, gospel music aficionado, and the founder and editor of Gospel Music Fever™. Her commitment to journalistic integrity includes bringing you reliable gospel music content that uplifts and advances the art form. Libra is presently working on several scholarly projects about gospel music in the media as well as gospel music in social movements.